Margaret Powling
Margaret is a freelance writer who lives in Devon. She is a regular contributor to publications such as Period Ideas, Family Tree Magazine, and the online magazine, Savista (www.savistamagazine.com) and specialises in writing about antiques and social history, houses and gardens and, of course, Afternoon Tea
To accompany your Afternoon Tea, what could be nicer than a cozy mystery based around a tea shop? But, in this instance, not an English tea shop, for Theodosia Browning's Indigo Tea Shop in Laura Childs' popular series of mysteries is in Charleston, South Carolina, USA.
Here, Laura, author not only of the Tea Shop Mysteries series but also the Scrapbooking Mysteries and the Cackleberry Club Mysteries, talks with Margaret Powling.
How did you become an author?

I wrote constantly in my 25-plus year career in advertising. First as a writer/producer, then as creative director and CEO of my own marketing firm Mission Critical Marketing. About nine years ago, I decided to switch careers and segue into mystery writing. A dear friend introduced me to Mary Higgins Clark, who invited me to attend a Mystery Writers of America symposium in New York. There, thanks to Mary's help, I networked with dozens of agents, editors, and publishers. Within 5 months I was lucky enough to nail down a 3-book contract for my first series, the Tea Shop Mysteries.
Since Sweet Tea Revenge is your most recent Tea Shop Mystery, tell us about how this series is going.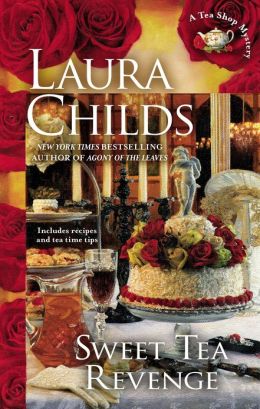 The Tea Shop Mysteries just sort of took off from the get-go. I was shocked when the very first one,Death by Darjeeling,landed at #1 on the Mystery Bestseller List and then got picked up by the Literary Guild and was awarded their 2001 New Discovery Award. That really gave me the impetus to fully develop the characters and run with the whole tea shop theme. It's hard to believe, but the last eight Tea Shop Mysterieshit theNew York TimesBestseller List!
You also have a long-running series of Scrapbook Mysteries and a series of Cackleberry Club Mysteries. Tell us about what's going on in these two series.
The Scrapbook Mysteries are slightly edgier books that take place in New Orleans. My main character, Carmela, owns Memory Mine scrapbooking shop in the French Quarter and is always getting into trouble with her friend, Ava, who owns the Juju Voodoo shop.
The Cackleberry Club Mysteries, set in the Midwest, are a tale of three forty-plus women who have all lost their husbands and run a cozy café called the Cackleberry Club. Eggs are the morning specialty here and they also have a Book Nook and Knitting Nest. There is lots of humour and a dash of spirituality.
In writing your novels, how are your characters created? Does the inspiration for them come from real life?
As strange as it sounds, characters just seem to pop into my head. People always ask if I do index cards or plan intricate bios. I can't imagine doing anything that studied. To me writing is about intuition and gut instinct - you've got to sit back and let the characters speak to you. My characters always seem to be buzzing around inside my head like people in a crowded elevator. My job is to pry open the doors so they can elbow their way out.
Most of the characters are fictional, but a few come from life experiences - such as Drayton (in the Tea Shop Mysteries). He's a slightly more posh version of a very fussy art director I once worked with.
What lessons from your advertising and marketing career have you brought to your writing career?
The first big lesson is deadlines. In advertising everything revolves around a deadline - and it's the same thing in publishing. Each piece has to fall exactly into place for the end product (my book) to hit the shelves. The other big lesson is promotion. If you don't market to booksellers, readers, libraries, and the media, you're always going to be limping along at mid-list.
Why do you include recipes in all your mysteries?
I think recipes add authenticity. When you read about Golden Monkey Yunnan Tea, Angel Biscuits, or Chicken Bog, you're just naturally curious about these things and want to know more. Plus, readers tell me there's something very satisfying about reading the story, then making the chowder or scones. There's a kind of "interactivity" at work.
How long does it take you to write your books?
I try to write about 2,000 words per day, which is actually a good long day of writing. If I stay on track with that, I can generally get my book done fairly quickly - maybe 3 or 4 months. Then I let it "age" for a while before I go back and punch it up. There hasn't been a thing written that couldn't use a little punching up.
Got any "writing words of wisdom?"
My writing philosophy is a lot like Nike. Just do it. Sit down, sip a little Diet Coke, develop a story outline, and then just keep chipping away at the writing. You don't need personal assistants, incense, feng shui, or anything remotely tricky!
Tell us a little about your personal life.
In my past life, I was CEO of Mission Critical Marketing and handled marketing and advertising campaigns for several dozen multi-national medical, technology, and financial clients. I'm married to Dr Robert Poor, a professor of Chinese and Japanese Art History at the University of Minnesota. We live on two acres of woods and have two Chinese Shar-Pei dogs, Asia and Moosha. We travel to Asia, enjoy art collecting, and serve on the boards of a couple non-profit organizations.
Laura Childs' latest Tea Shop Mystery, Sweet Tea Revenge, is published by Berkley Prime Crime. Others in the series are available in paperback by Berkley Prime Crime.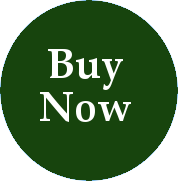 From our partner Foyles
More posts from Margaret Powling