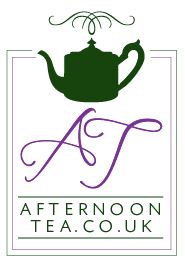 The AfternoonTea.co.uk Team
Here at Afternoon Tea Towers the team are always on the look out for Afternoon Tea related news, reviews, seasonal menus, special events and competitions.
You can get in touch with us via Twitter, Facebook and Google+ or email us at team@afternoontea.co.uk if you have anything you would like to share or contribute.
---
Sometimes it seems like London gets all the fun, doesn't it? Don't worry though, as we have lovely Afternoon Tea venues spread all across the UK. Here's a few gift vouchers outside of the capital to give to your loved ones this Christmas…
1. Bartley Lodge, Hampshire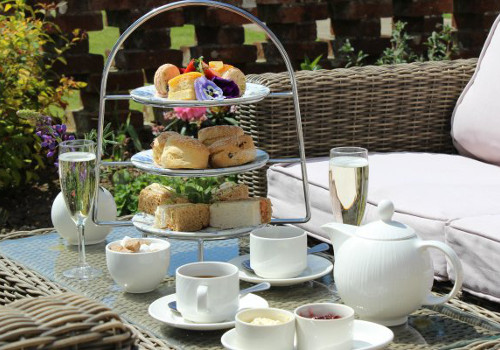 This stunning venue is inside a Grade II listed building surrounded by 8 acres of grounds and is right at the gate of the New Forest. You can enjoy traditional Afternoon Tea for up to 4 people with these vouchers, where you'll enjoy sandwiches, scones, cakes and hot beverages from just £18.95 per person.
Click here for vouchers
2. Beaulieu House, Hampshire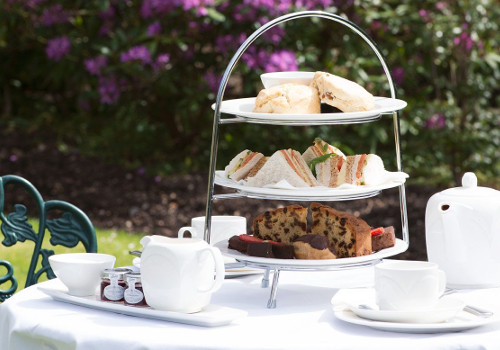 Another beautiful Hampshire site, Beaulieu House is on the outskirts of a quaint village with a vast expanse of countryside, making it a truly special gift for any occasion. Prices start from just £18.95.
Click here for vouchers
3. Burley Manor, Hampshire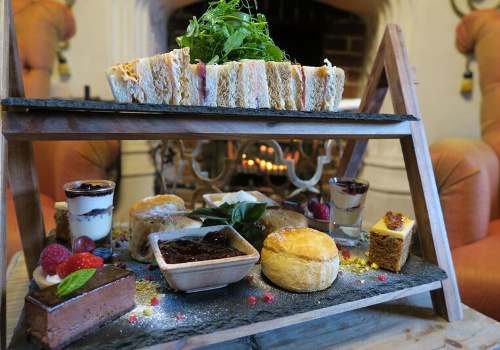 Indulge to your heart's content at Burley Manor, where you'll be spoiled with three tiers of delicious sweets and savouries whilst soaking up the picturesque view from just £20.00 per person.
Click here for vouchers
4. Chicheley Hall, Buckinghamshire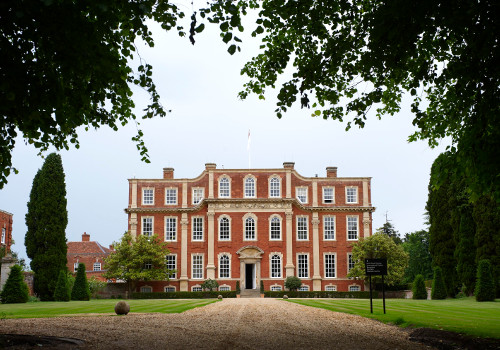 The grandeur of Chicheley Hall will take your breath away, from the 18th Century architecture to 80 acres of idyllic countryside (it was used in Pride and Prejudice). Go for a decadent Sparkling Afternoon Tea for just £21.95 per person to make it an unforgettable experience.
Click here for vouchers
5. Coworth Park, Berkshire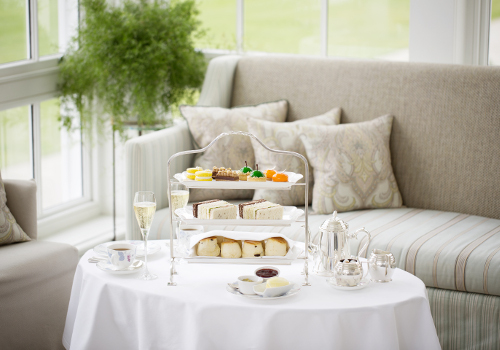 Champagne Afternoon Tea inside the gorgeous Drawing Room at Coworth Park? Nothing could be more luxurious, as this elegant site boasts open fireplaces, an elegant interior and lovely views of the Berkshire countryside. At just £59 per person, you can enjoy quintessentially British Afternoon Tea with Laurent-Perrier La Cuvee NV Champagne.
Click here for vouchers
6. Pendley Manor, Tring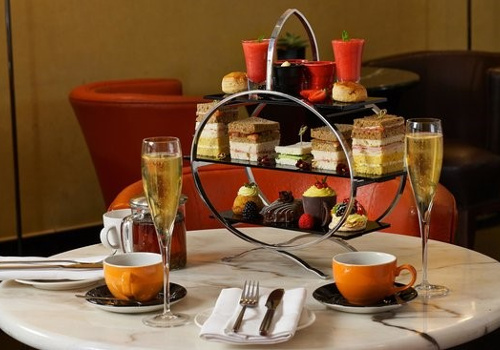 This is the perfect gift for your nearest and dearest. The Manor dates back to 1066 and features a bright and airy conservatory that looks over the manicured gardens, so you can soak up the view while feasting on a range of delicious sweets, savouries and teas.

Click here for vouchers
7. Grand Hotel & Spa, York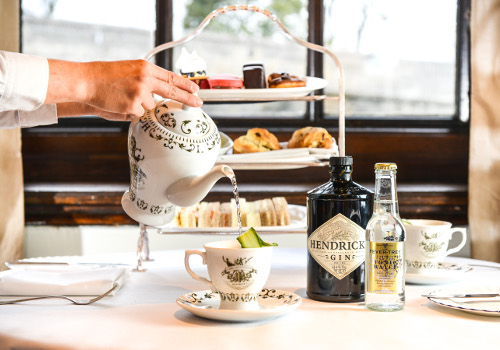 Grand Hotel & Spa offer loads of great gift vouchers, though one of our favourites is the Hendrick's Gin and Afternoon Tea at just £31.50 per person, a thoroughly British way to celebrate. You'll enjoy tantalising tiers of food alongside an elegant cup of Hendricks and tonic.
Click here for vouchers
8. Cloud 23, Manchester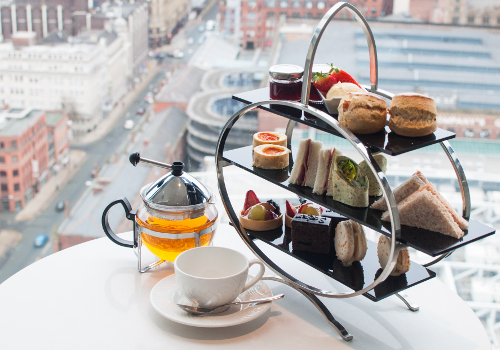 A sweet escape to the city of Manchester is the perfect indulgence, especially with an afternoon of High Tea and Cocktails at Cloud 23, priced at just £42.00 for two.
Click here for vouchers
9. Dalmahoy Hotel, Edinburgh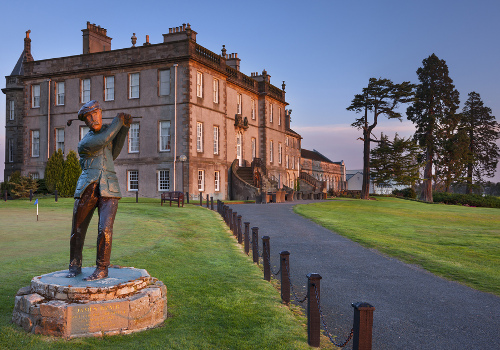 Afternoon Tea here is such good value, at just £28 for two. Relax and unwind at this prestigious Country Club in the rolling hills outside of Edinburgh and enjoy sandwiches, scones and decadent cakes.
Click here for vouchers
10. Celtic Manor Resort, South Wales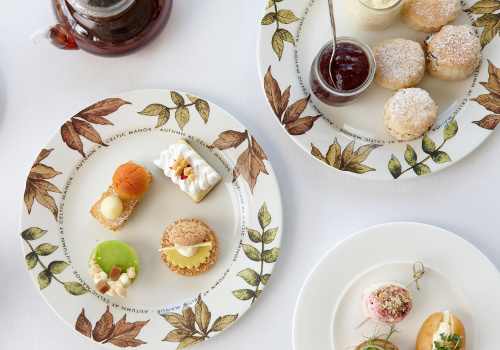 Soak up some Welsh pride at Celtic Manor Resort, home of the 2010 Ryder Cup and a truly special Afternoon Tea. Set inside more than 2,000 acres of panoramic parkland, it's sure to take your breath away, as will the lavish feast. Priced at £69.00 per person.
Click here for vouchers
More posts from The AfternoonTea.co.uk Team