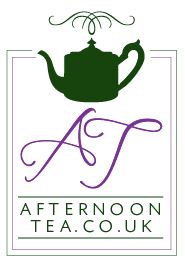 The AfternoonTea.co.uk Team
Here at Afternoon Tea Towers the team are always on the look out for Afternoon Tea related news, reviews, seasonal menus, special events and competitions.
You can get in touch with us via Twitter, Facebook and Google+ or email us at team@afternoontea.co.uk if you have anything you would like to share or contribute.
---
We banished our January blues with a special treat from Virgin Experience Days - Afternoon Tea at the illustrious Fortnum & Mason in London St James.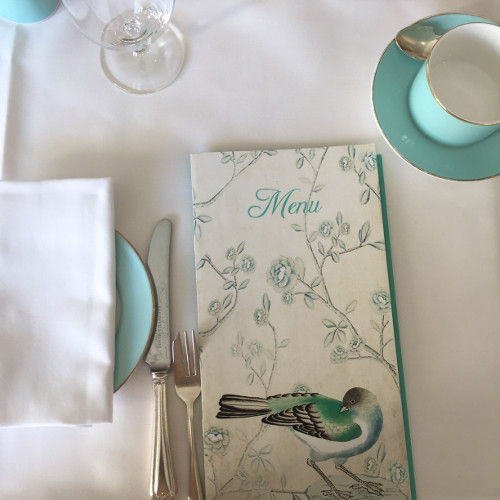 Let's play a game of word association. What do you think of when we say the word… January? Cold? Dark? Miserable? Diet?! After the fantastical flurry of Christmas, even we here at Afternoontea.co.uk can relate to getting a case of the bad old January blues. Imagine our delight then, reader, when we heard the flutter of an invitation for afternoon tea for two from Virgin Experience Days at one of London's favourite foodie one stop shops, Fortnum and Mason, land on the front door mat!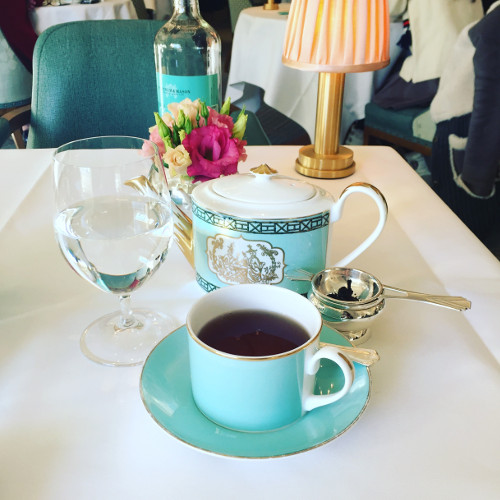 On what was a, freezing day, entering the cosy, plush, five-level haven of Fotnums filled us with warmth and delight immediately. We ascended the velvet staircase, feeling like queens before we'd even arrived in the majestic atrium of the palatial diamond jubilee tea room, the tinkling of the live grand piano perfectly befitting the calm, happy ambience.
We were greeted and seated by a glamorous lady in waiting, our wonderful 'tearista', who we were glad was on hand to navigate the variety of beverages on offer. Fortnums is famously appointed by HRH the Queen to deliver her food and drink to Buckingham and Windsor, and with a separate menu completely dedicated to teas, we wondered whether Queenie ever has difficulty deciding what to drink too!
Our three tiered plates were set off beautifully in the famous, trademarked Fortnums green, white and gold, but we weren't concentrating on the plates too much… just look at the array of treats there were to behold!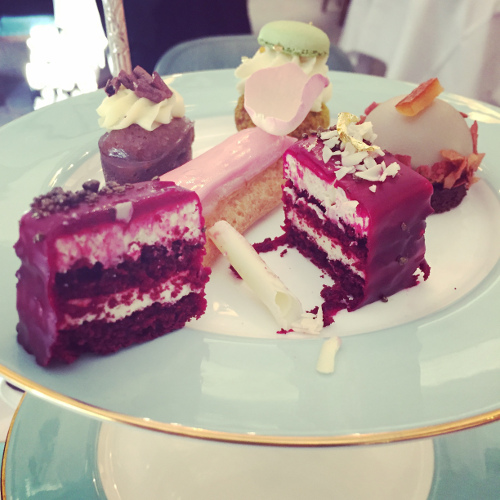 Along with fresh gourmet sandwiches, we enjoyed scones with lashings of fresh cream, and not one, not two, but three different kinds of jam. The picture below was a snap of our very favourite cake, the red velvet layered square, just before we devoured it, and the rose éclair? Well, we had to stop ourselves fighting for the bigger half, as we didn't think it would have been very regal of us. An interesting 'royal blends' cake was even infused with the classic Fortnums favourite: yet more tea!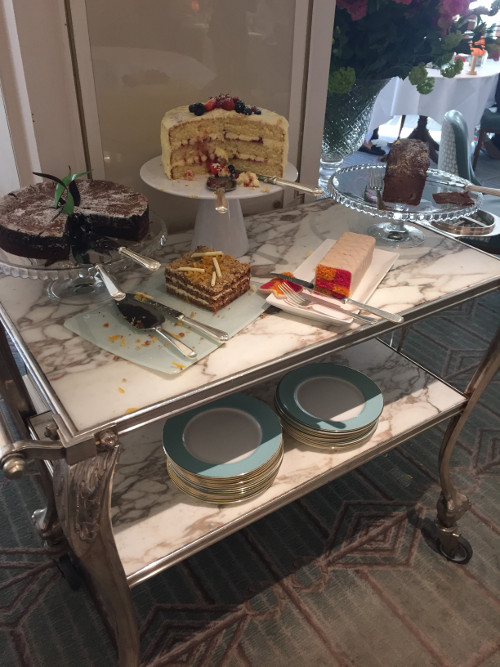 We washed down all the treats, including a very generous slice, each, of viccy sponge (we areVERYamused) with our refilled pots of Countess Grey tea and exchanged jokes and chatter with the gorgeous salon's mistress of ceremonies, who was fizzing around the place, making thoroughly sure that all the guest's remnant feelings of January blue were changed to a fabulous shade of Fortnum's green!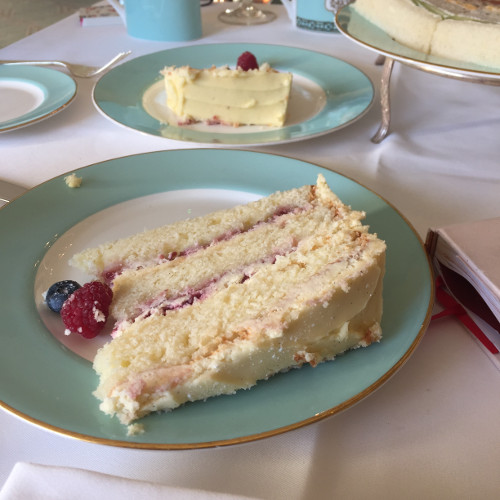 After the experience was over, we drifted downstairs and settled our tummies with a stroll around the store, and could not resist picking up a box of the Countess Earl to enjoy once we got home, as we were sure it would brighten up even the coldest and darkest of days that winter has yet to throw at us. A thorough thank you to our friends at Virgin Experience Days for inviting us on this trip of a lifetime!

Enjoy 22% off all Virgin Experience Days Afternoon Tea with code 'AFTTEA22'

For more info about the Fortnum & Mason tea experience with Virgin Experience Days visit here.
VIRGIN EXPERIENCE DAYS ARE OFFERING ONE LUCKY WINNER A PALACE, PARK AND GARDENS TICKET FOR TWO. VISIT HERE FOR MORE INFO.
More posts from The AfternoonTea.co.uk Team