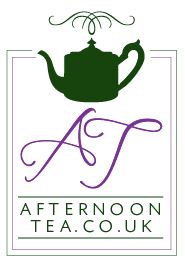 The AfternoonTea.co.uk Team
Here at Afternoon Tea Towers the team are always on the look out for Afternoon Tea related news, reviews, seasonal menus, special events and competitions.
You can get in touch with us via Twitter, Facebook and Google+ or email us at team@afternoontea.co.uk if you have anything you would like to share or contribute.
---
Thornton Hall exudes elegance and refinement, so it was with much excitement that the Afternoon Tea team went to sample their new menu and soak up the atmosphere of this beautiful countryside venue in the heart of the Wirral...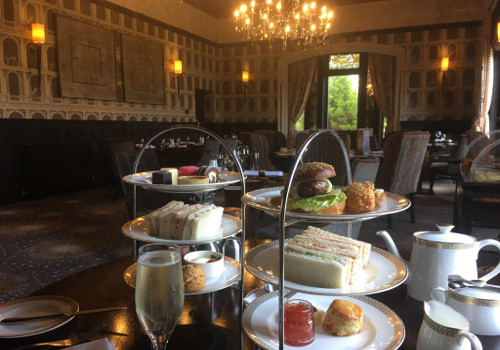 The experience begins long before being seated: a picturesque journey through tumbling hills and rolling countryside immerses you in an oasis of calm, before being led to the entrance of Thornton Hall.
After being welcomed at the double doors and led to a cosy, elegant waiting area by the bar (I overshot the mark and arrived a good half an hour early) I was promptly offered a drink and was given a china teapot with a strainer and English breakfast tea. The soft furnishings and relaxing background music gave a lovely ambience while I waited for my guest.
The restaurant is an inviting combination of modern, luxe decor - take the silvery quilted silk bar and navy velvet upholstery - blended with more classic and quintessentially British touches.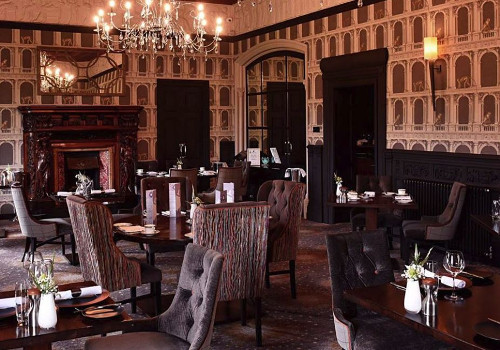 We are seated by one of the grand windows overlooking the gardens and our teas are replenished, along with being offered a crisp glass of Prosecco. With the sunlight streaming into the dining room, we made the most of the visit and ordered the Sweet Afternoon Tea and the Savoury Afternoon Tea, each of which are very reasonably-priced at £24.50.
First up, the delicate finger sandwiches - which include prawn marie rose and glazed ham with tomato chutney - and the selections from the Savoury menu. The highlight is a juicy beef slider served with a soft Swiss cheese, the perfect contrast to lighter options such as the stilton, pear and walnut crostini. A classic chicken, bacon and leek pie is meaty and creamy in equal measure and has a lovely buttery crust.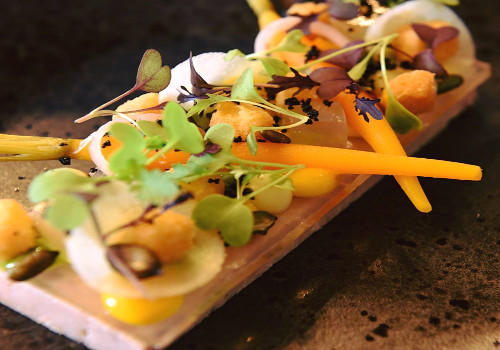 We follow these up with the savoury and sweet scones, both lovingly-baked and flaky. We're given the choice of an array of jams and curds and opt for the staple strawberry preserve alongside a more leftfield choice of pear & cinnamon, which gives a decadent autumnal twist to the meal.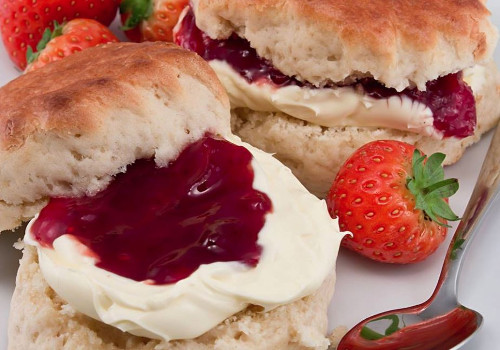 Finally, the sweets: a bittersweet chocolate orange tart is a firm favourite, along with a crispy-on-the-outside, gooey in the middle macaroon. Other desserts include a chocolate log, Battenberg cake and a blackcurrant Pate de Fruit, all of which have an exciting variation delivering a whole host of different flavours in a sweet plate that excellently caters to every pallet
An afternoon wiled away at Thornton Hall is a surefire treat for any Afternoon Tea enthusiast, with food as carefully crafted as the surroundings are beautiful. You won't want to miss out...
More posts from The AfternoonTea.co.uk Team