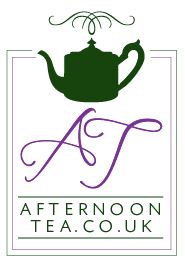 The AfternoonTea.co.uk Team
Here at Afternoon Tea Towers the team are always on the look out for Afternoon Tea related news, reviews, seasonal menus, special events and competitions.
You can get in touch with us via Twitter, Facebook and Google+ or email us at team@afternoontea.co.uk if you have anything you would like to share or contribute.
---
It is likely to be some time before we can all go out to enjoy the experience of Afternoon Tea again, but in the meantime, we can still try and recreate a little of that special atmosphere at home.
We would love to hear what you're doing during this difficult time, so please get in touch and send us photos of any home baking or tea parties and we'll share them here (with your permission of course!). Email us at getintouch@afternoontea.co.uk
Keeping our spirits up is more important now than ever before, so put the kettle on, warm the pot and get your best china out.
---
90th Birthday Celebration
Hilary got in touch about a recent 90th birthday celebration...
One of the best things in life is an afternoon tea! So when one of my dearest (school) friends invited me to her Mum's 90th birthday (prosecco) afternoon tea, it was a big yes from me!
It was on Joan's actual birthday at West Lodge Park Hotel and we had our own room! We're SO thankful we could celebrate together and have such a wonderful time together, before life changed for the worst.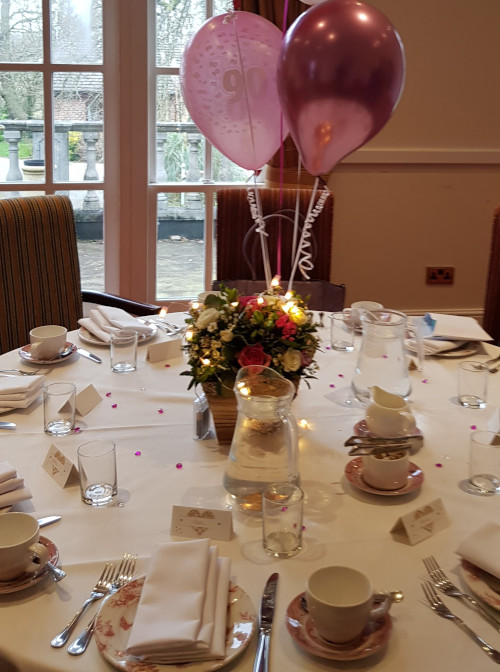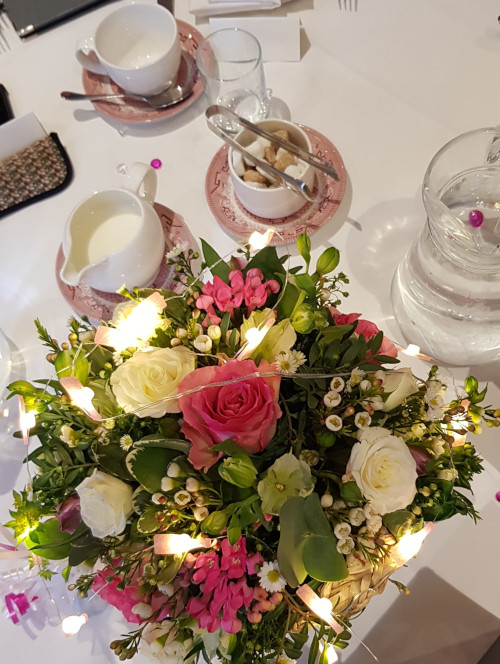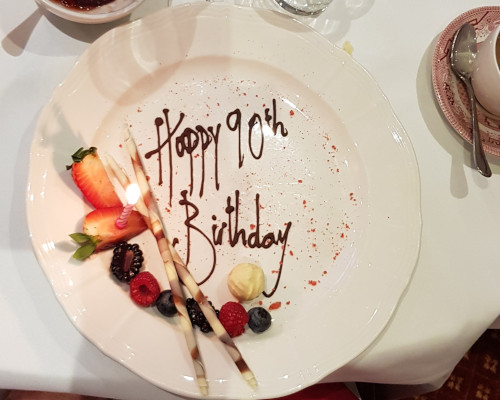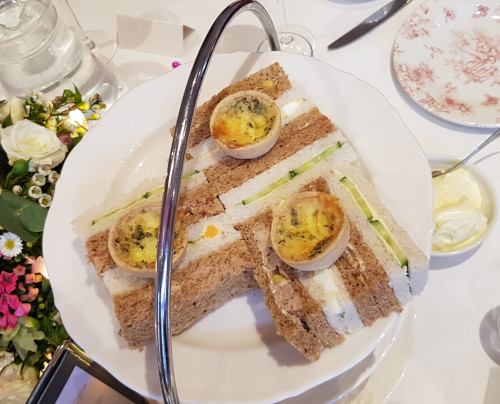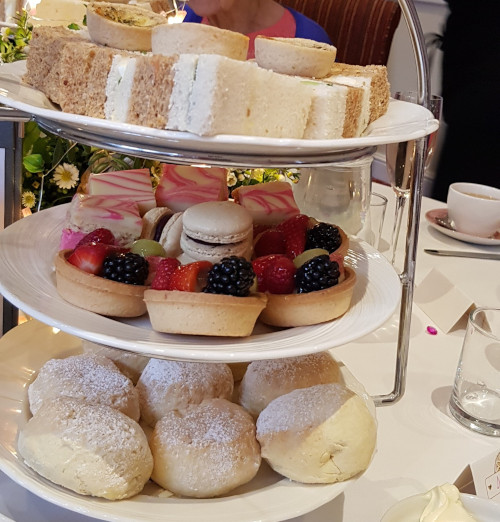 ---
Sweet Pea's Tea
Melany writes from New Hampshire to share some memories of Afternoon Tea...
My name is Melany and I have many fond memories of enjoying afternoon tea during my visits to the UK. When I returned home to New Hampshire, I shared this delicious tradition with my friends. As it is not possible at the moment to go out to have an actual afternoon tea, I decided to have one myself at home.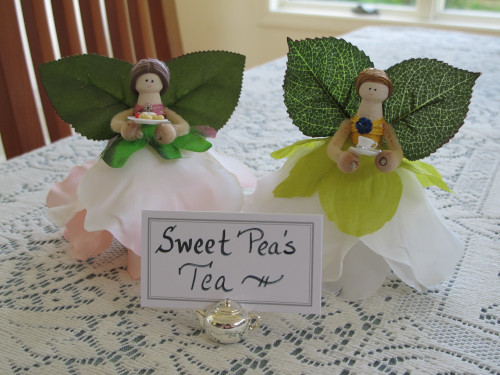 As you can see, my "guests" are rather diminutive - they are clothespin dolls which I make as a hobby. So while we are social distancing, we should all raise a teacup to wish everyone all the best and to stay safe and healthy.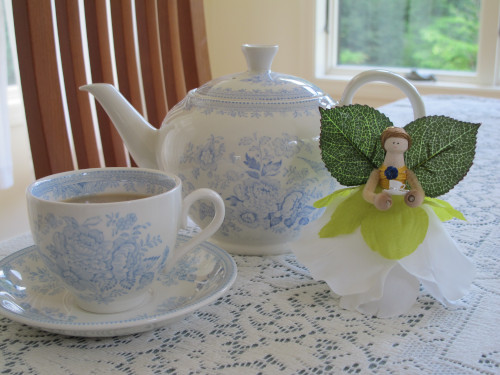 ---
Email us your messages and photos to getintouch@afternoontea.co.uk
More posts from The AfternoonTea.co.uk Team