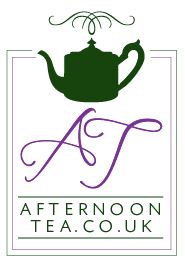 The AfternoonTea.co.uk Team
Here at Afternoon Tea Towers the team are always on the look out for Afternoon Tea related news, reviews, seasonal menus, special events and competitions.
You can get in touch with us via Twitter, Facebook and Google+ or email us at team@afternoontea.co.uk if you have anything you would like to share or contribute.
---
It is likely to be some time before we can all go out to enjoy the experience of Afternoon Tea again, but in the meantime, we can still try and recreate a little of that special atmosphere at home.
We would love to hear what you're doing during this difficult time, so please get in touch and send us photos of any home baking or tea parties and we'll share them here (with your permission of course!). Email us at getintouch@afternoontea.co.uk
Keeping our spirits up is more important now than ever before, so put the kettle on, warm the pot and get your best china out.
---
90th Birthday Celebration
Hilary got in touch about a recent 90th birthday celebration...
One of the best things in life is an afternoon tea! So when one of my dearest (school) friends invited me to her Mum's 90th birthday (prosecco) afternoon tea, it was a big yes from me!
It was on Joan's actual birthday at West Lodge Park Hotel and we had our own room! We're SO thankful we could celebrate together and have such a wonderful time together, before life changed for the worst.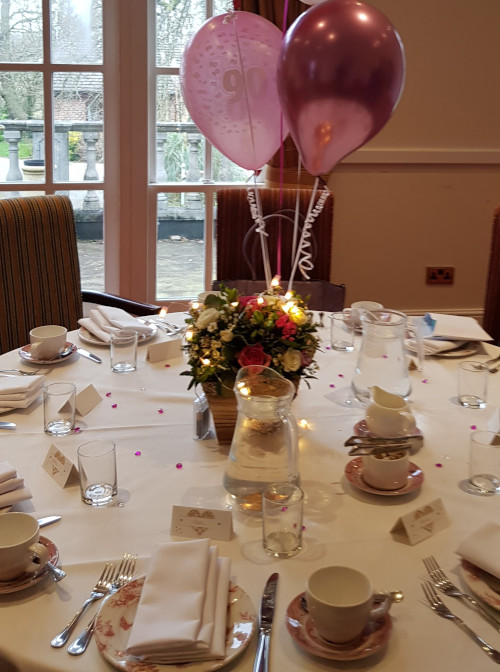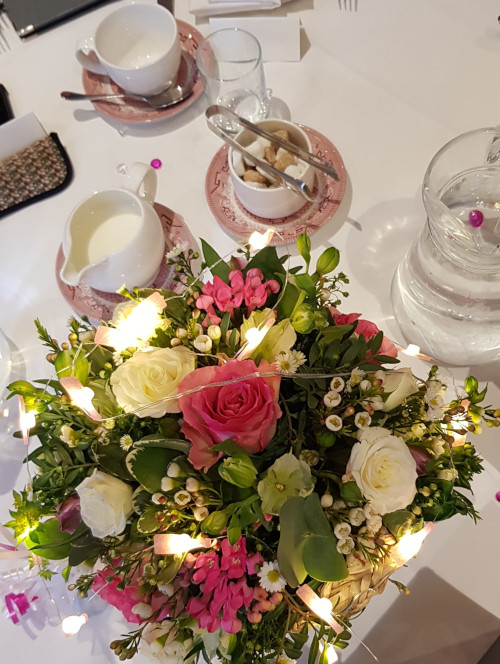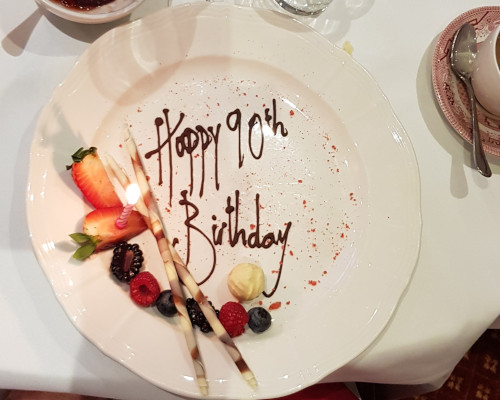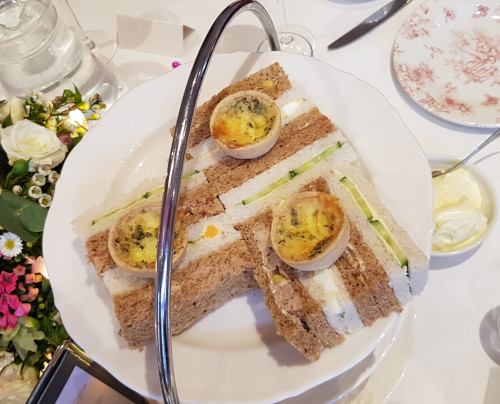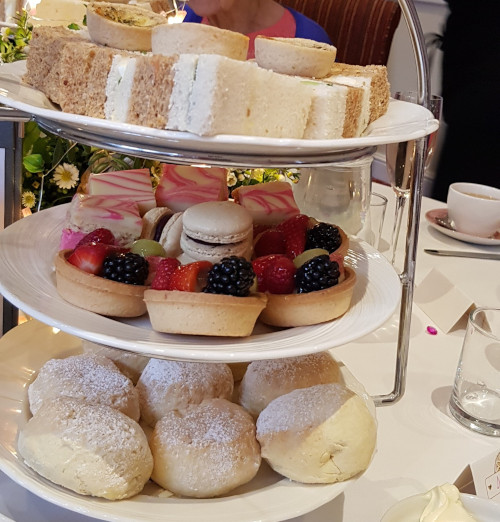 ---
Sweet Pea's Tea
Melany writes from New Hampshire to share some memories of Afternoon Tea...
My name is Melany and I have many fond memories of enjoying afternoon tea during my visits to the UK. When I returned home to New Hampshire, I shared this delicious tradition with my friends. As it is not possible at the moment to go out to have an actual afternoon tea, I decided to have one myself at home.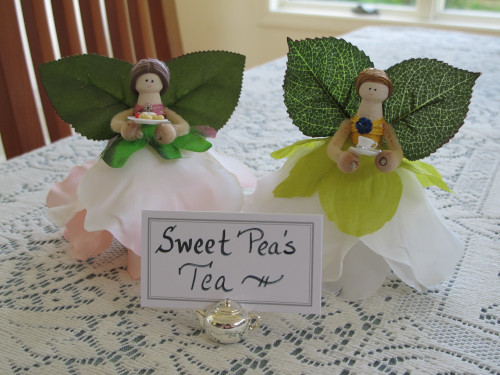 As you can see, my "guests" are rather diminutive - they are clothespin dolls which I make as a hobby. So while we are social distancing, we should all raise a teacup to wish everyone all the best and to stay safe and healthy.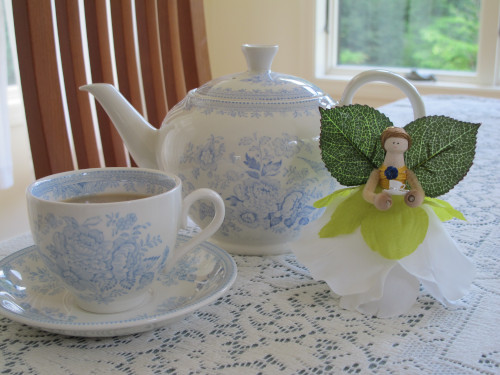 Instagram Treats
Sanae got in touch to share her Instagram account - https://www.instagram.com/sanae.hanai.official/ - which contains lots of home afternoon tea party photos. She is looking forward to being able to visit tea rooms again soon for afternoon tea.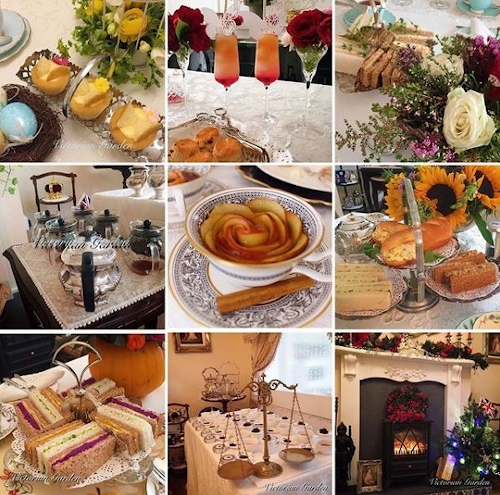 Emily sent us this photo of a little tea party she had with her Mother.. Yummy!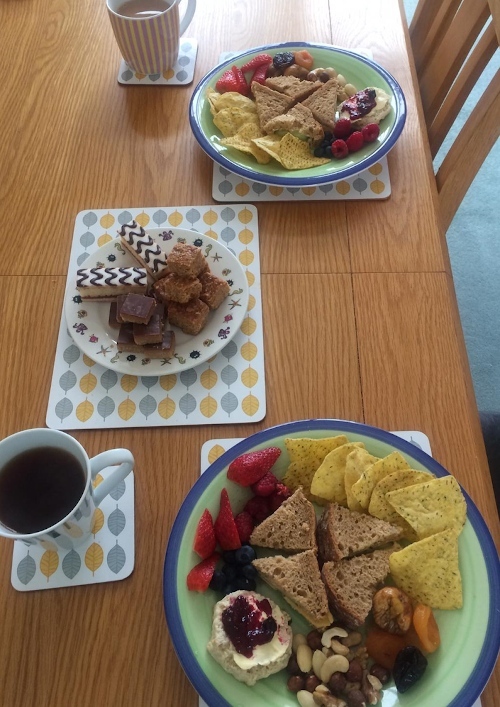 Greetings from Argentina
Cecilia from La Rioja, Argentina got in touch to share photographs of her tea table, enjoying a delicious darjeeling with lemon cake.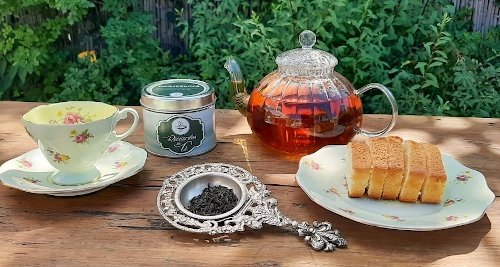 Cecilia is a Tea Sommelier and Tea Blender and has been a fan of AfternoonTea.co.uk since making a trip to London in 2018 and was looking for a recommendation to enjoy an exquisite Affternoon Tea.
She enjoys receiving our emails and wanted to join our initiative to share your afternoon tea at home and spread some joy at this difficult time.
Tea in the Studio
@ranchgirlbdr sent a photo of her studio with Tea for One and says 'Thank you for all the lovely pictures'. Keep them coming to getintouch@afternoontea.co.uk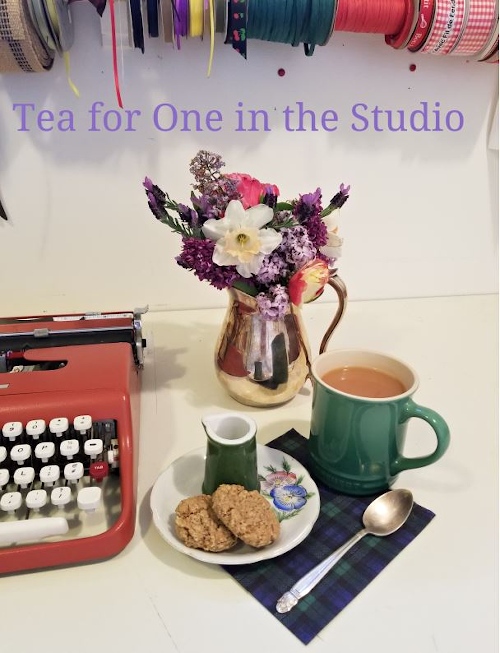 Mother's Day Afternoon Tea
Tea addict Karen couldn't get out to celebrate Mother's Day so used a trip to M&S instead to recreate it at home. Read more about it on her blog at 2teaornot2tea.co.uk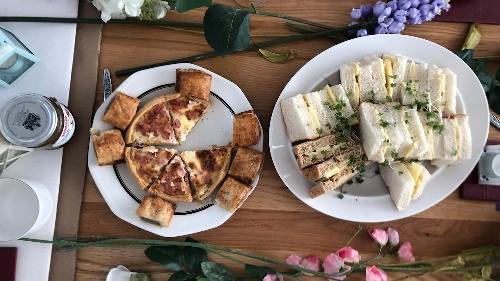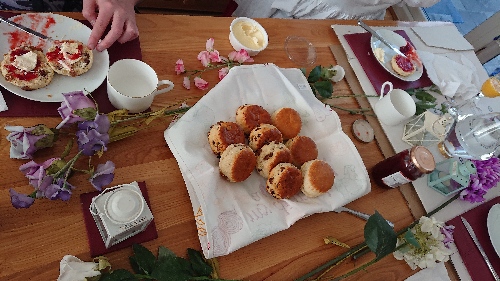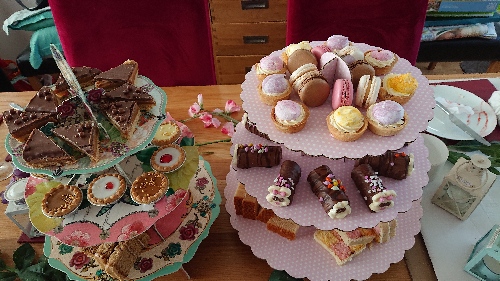 Easter Afternoon Tea
Sanae has been busy again over Easter - follow her Instagram account @ https://www.instagram.com/sanae.hanai.official/
①Good Friday
I made Easter colour sandwich and Easter colour "Tea mock tails ".
I also decorated the table using recycling item such as egg pack, ribbon from old clothing.
Hot cross buns should not be forgotten for Good Friday!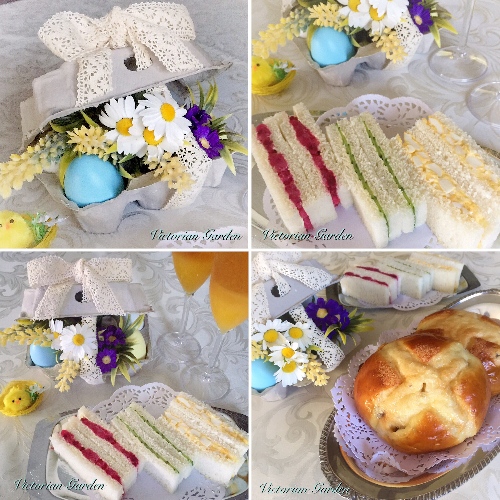 ②Holy Saturday
To spend quietly on Holy Saturday, I had simply enjoyed biscuits.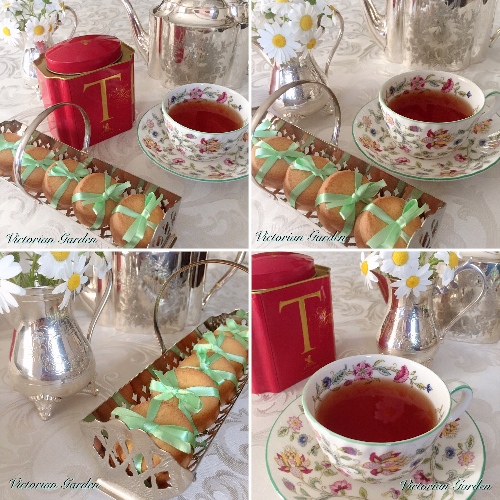 ③Easter Sunday
Obviously I must to make Simnel cake for this day.
I used lots of eggs for this cake , so I need to reuse shells to Easter decoration. I cut shells like photos using small knives, and use them as flower pots.
Ahmad tea tin adds some more Easter colour.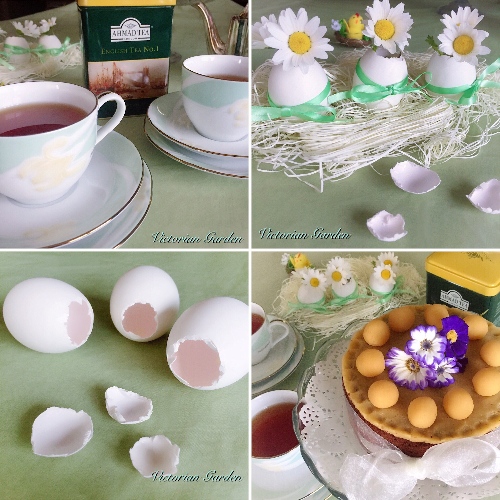 ④Easter Monday
I made the butterfly motif cake.
Feeling very spring!
I also decorated eggs using recycling items such as old clothing, stickers, and put them in flower pot.
And another Easter colour tea tin.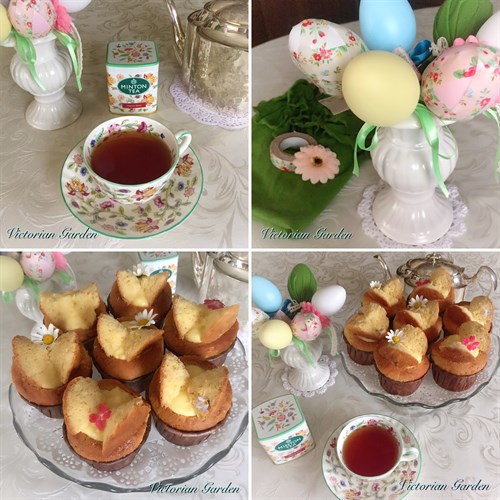 More Easter Pics
"Couldn't be with my family at Easter but my lovely mum baked all morning and dropped us off this glorious afternoon tea". We love the bunny napkins...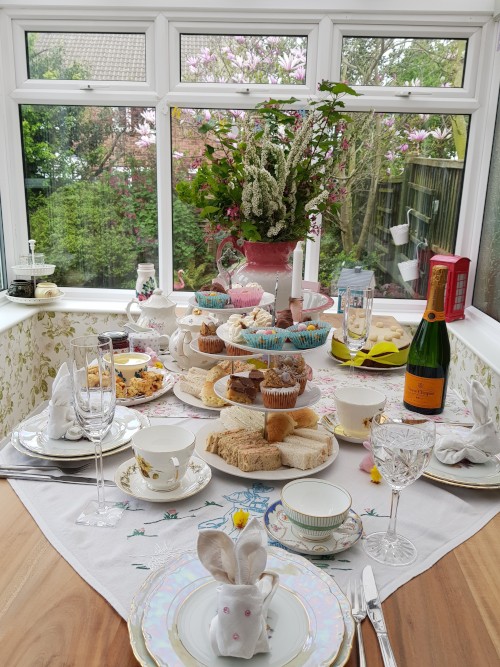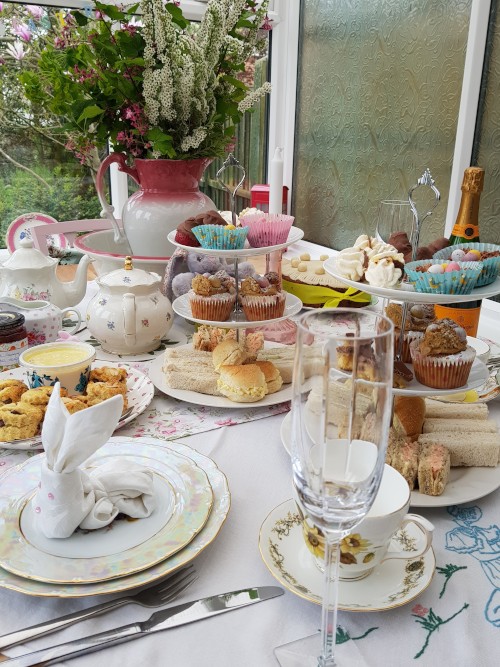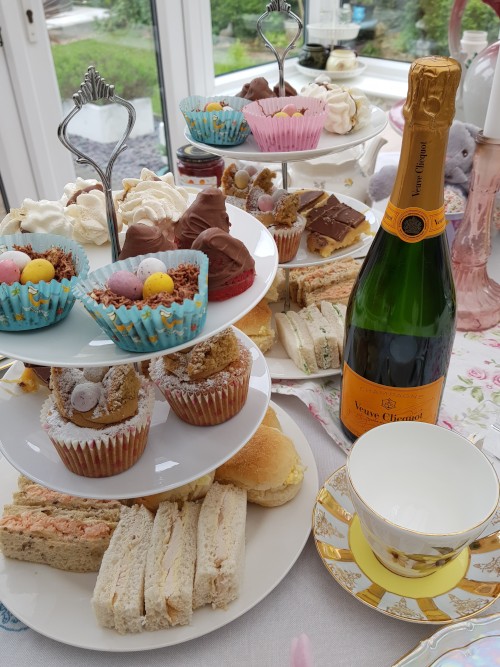 Frontline Workers Tribute
Sanae made an edible tribute to our frontline workers and sent the following message... "This time I made this for all Frontline workers of the cov-19 crisis. Whole UK was so impressed to hear the 99 years old gentlemen's story. I'm so shame I have not much thing to do but, in token of my gratitude to
Medical staff
Cleaners
Food retailers
Police officers
Journalists
Post offices
Delivery staff
Bus / Tube/ Train drivers
Bankers
…and all essential workers. We won't work without your devotion"
Follow her Instagram account @ https://www.instagram.com/sanae.hanai.official/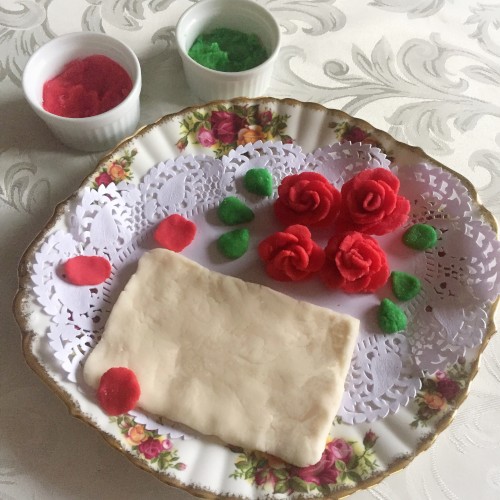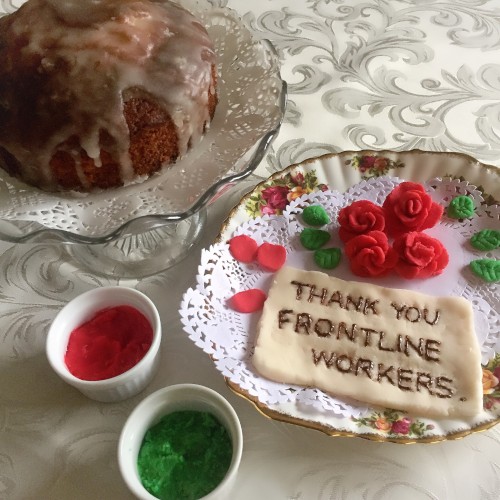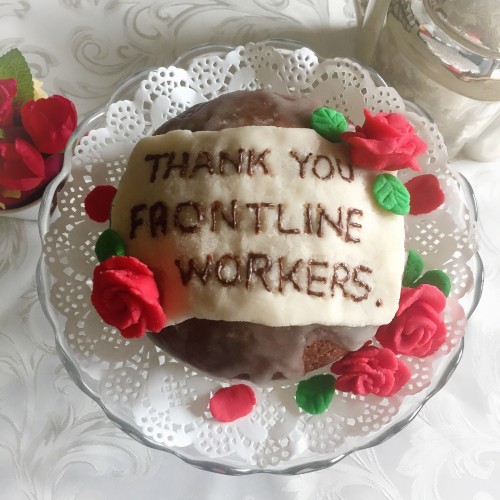 VE Day Celebrations
Thanks to esmebea7...'Here are some of our photos from our staying at home afternoon tea in the garden commemorating VE Day'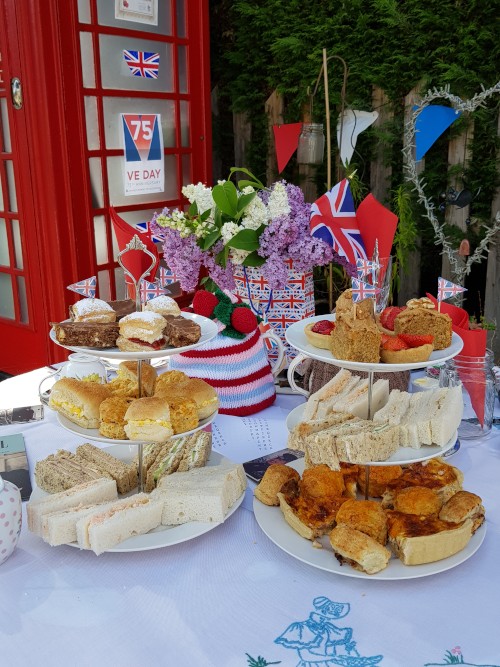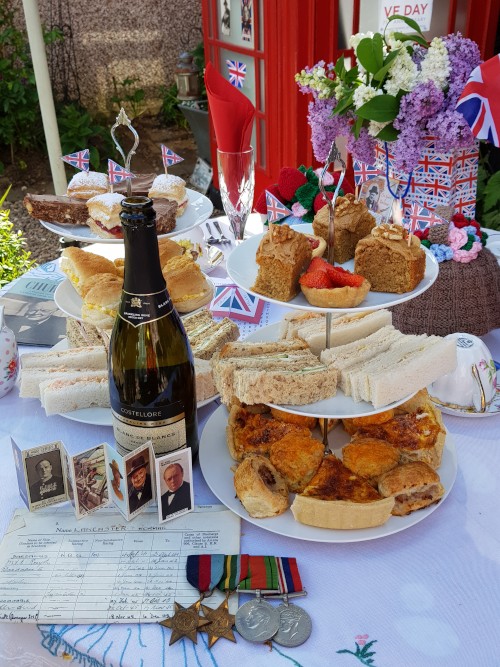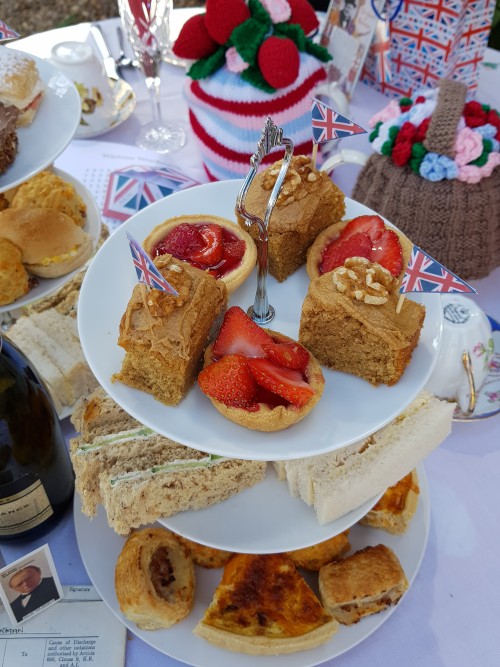 ---
Email us your messages and photos to getintouch@afternoontea.co.uk
More posts from The AfternoonTea.co.uk Team