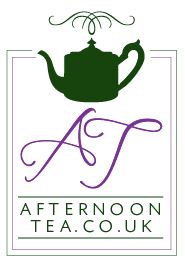 The AfternoonTea.co.uk Team
Here at Afternoon Tea Towers the team are always on the look out for Afternoon Tea related news, reviews, seasonal menus, special events and competitions.
You can get in touch with us via Twitter, Facebook and Google+ or email us at team@afternoontea.co.uk if you have anything you would like to share or contribute.
---
Afternoon Tea Week celebrates the great British tradition of Afternoon Tea and is the perfect excuse to catch up with loved ones over a cup of tea and some delicacies. In 2020 it is between the 10th - 16th August.
There are lots of exciting special events going on right now for Afternoon Tea Week 2019 until the end of August! Find out more