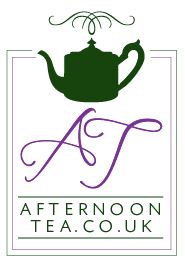 The AfternoonTea.co.uk Team
Here at Afternoon Tea Towers the team are always on the look out for Afternoon Tea related news, reviews, seasonal menus, special events and competitions.
You can get in touch with us via Twitter, Facebook and Google+ or email us at team@afternoontea.co.uk if you have anything you would like to share or contribute.
---
Afternoon Tea Week is a celebration of one of the nation's favourite traditions. In 2021, it takes place from 9th to 15th August.
Whether enjoyed in a 5-star hotel, or as a home baked treat, the British love the combination of savoury and sweet treats, accompanied by some of the 165 million cups of tea we drink each day in the UK.
Stay tuned for more info on this year's Afternoon Tea Week!
#AfternoonTeaWeek
More posts from The AfternoonTea.co.uk Team