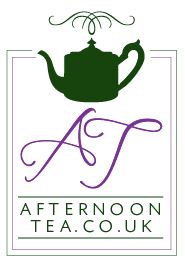 The AfternoonTea.co.uk Team
Here at Afternoon Tea Towers the team are always on the look out for Afternoon Tea related news, reviews, seasonal menus, special events and competitions.
You can get in touch with us via Twitter, Facebook and Google+ or email us at team@afternoontea.co.uk if you have anything you would like to share or contribute.
---
He took the world by storm with his creation of the Cronut, has opened up successful bakeries across the world, and was last year named World's Best Pastry Chef from the World's 50 Best Restaurants awards - now Dominique Ansel has turned his innovative mind to the great British tradition of Afternoon Tea.
The AfternoonTea.co.uk team got an exclusive taste of the new Afternoon Tea at the talented pastry chef's beautiful bakery located in quaint Belgravia, and we were lucky enough to have a chat with the man himself about one of the latest additions to his wonderful world of creations!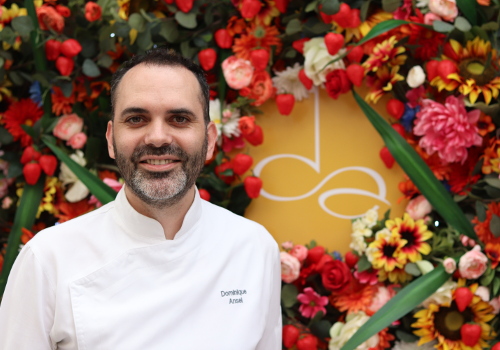 The London site is Dominique Ansel's only European bakery in addition to branches already located in New York, Los Angeles and Tokyo. Despite the expansion of the brand across 3 continents, Ansel's quest for perfection is such that he maintains a meticulous quality control check at each bakery.
He said: "Every morning it is part of the opening process at each bakery to send me a photo of the full display case. I look at the full display case at each bakery and check on consistency and quality so, for example, if the structure of the croissant doesn't look right I can fix it right away. Its 2018, you cannot leave without your mobile phone, so I can even be in bed, just waking up or going to sleep and I can check on the team to make sure the quality is still there. Creating new pastries is great, but making the simple menu items great every single day is even harder."
Each branch has exclusive features inspired by the surrounding area - which is why Chef Dominique has decided to make his first foray into the great British tradition of Afternoon Tea available exclusively at his London branch.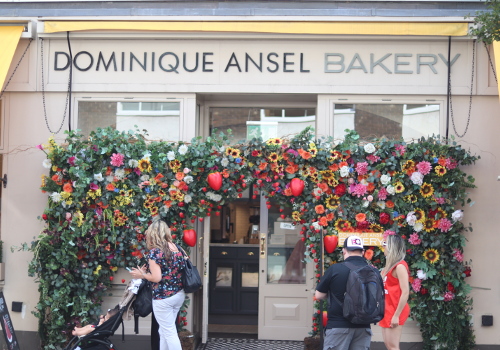 He said: "It is important for me to deliver something that is meaningful to British culture. A bakery is a day to day business that has to adapt and adjust to meet the needs of the locals, so to open up a shop in London, it is important for me to be inspired by the local ingredients, tradition and culture. When I travel, I ask questions, go the local market, ask them about their favourite childhood memories, what they ate growing up and this inspires the signatures at each bakery. It's a fun process - every time I travel I learn so much."
It is fascinating to hear Chef Dominique discuss the quirks and differing eating habits between each culture - how New Yorkers don't tend to drive, so are more likely to pop in while on the move, for a single pastry, contrasting with how everyone drives in L.A so buys 2 - 3 times more, to have for dessert after they have later cooked at home. He speaks with an infectious energy and deep understanding of why it is that people love pastry -a passion that stems from his own nostalgic memory of the first time he bit into a piping hot Madeleine.
He said: "The idea of having something that is freshly baked just out of the oven is something that is very important to me. It's a childhood memory that I want to share with the next generations - so when I see kids come to my bakery after I've put a big smile on their face from eating hot Madeleines from straight out of the oven, I hope I can leave something with them and inspire a new generation!"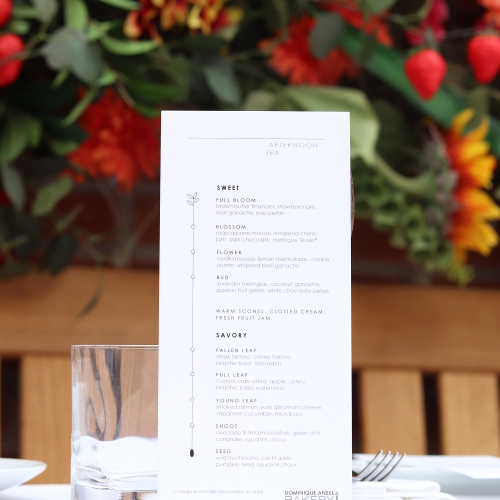 It is this desire to spark an emotional connection within a person that Chef Dominique prioritises when he is creating new ideas - something evident in the construction of the Afternoon Tea menu that is more conceptual than a traditional Afternoon Tea.
He said: "There are chefs that design menus purely based on the seasonality of ingredients, who cook food because it is good. But I think for this one it was important that it stays emotional - that there is a story that you will remember."
The story of this Afternoon Tea charters the path of a seed growing into a blossoming flower and the seating area in which you take the Tea could not be more suitable. The covered garden terrace is flooded with natural light and characterised by a beautiful floral backdrop that sets the tone for an Afternoon Tea experience brimming with life.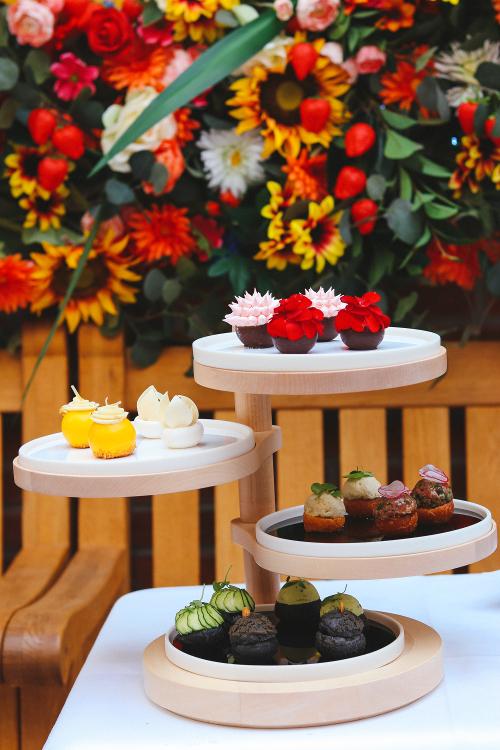 When the Afternoon Tea was delivered to the table, it was striking just how beautiful it looked. The savouries at the bottom were designed in an earthy colour that contrasted with the vibrant colours of the top plate, with each item representing the individual stages of a plant's growth.
As with a lot of Chef Dominique's projects that have gone viral on social media, the Afternoon Tea is very photogenic, and the Chef admitted that the look of the food is something he does place an importance on.
"The first contact you have with food is visual contact and that is something that is catching. The beauty of food is it's just like in life: you look at someone and you are attracted to them if they look good.We love to look at beautiful things and it gives you a guidance of what it is going to taste like. Of course, not always. Sometimes ugly food tastes delicious, but I like to make pretty food taste delicious!"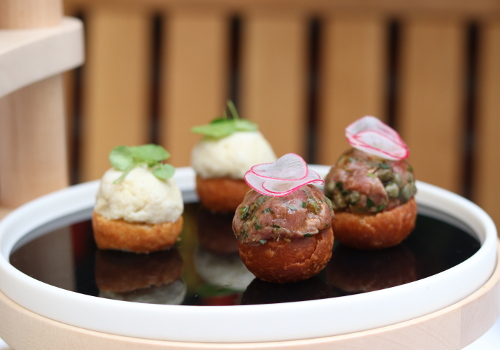 The savouries told the story from Seed to Fallen Leaf and, as opposed to the usual finger sandwiches, they came served on unique bases such as squid ink choux and toasted brioche rolls. The different bases proved to be a fantastic touch, providing a crunchy base to the mouth-watering savoury filling that combined to create a wonderful sensation in the mouth - our favourite being the Full Leaf that featured a topping of Cornish crab salad, apple, celery and provided a true taste sensation.
To accompany this, we went with something a little more traditional, a constant of the Afternoon Tea experience that will surely never go away - a luxurious glass of Champagne. Crisp and refreshing, it is always a welcome addition to the afternoon.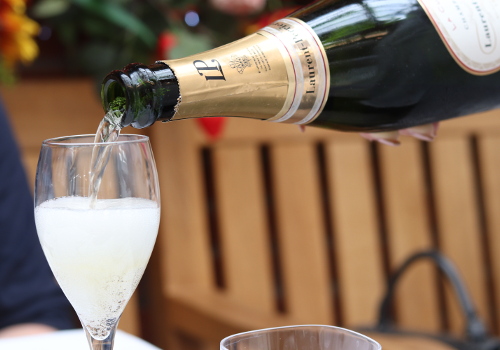 Once we had polished off the savouries, our server brought over the plate of scones freshly baked from the oven, which Chef Dominique claimed was the most challenging thing to perfect in the Afternoon Tea.
He said: "I'd never done scones before and I looked at so many different recipes and techniques - using buttermilk, using fat inside, different techniques in fermentation, letting it rest overnight, using the right flour to get it right."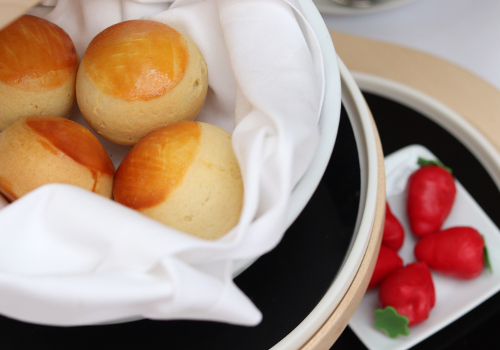 The painstaking work taken in perfecting them paid off as they had a lovely shiny finish and fantastic chewy texture.
A striking feature was how they came served with a strawberry truffle as opposed to the usual pots of clotted cream and jam. The idea with this is that you smash the truffle either with a knife or squash it between the two halves of a scone to release a combination of fresh fruit jam and clotted cream. Forget the Devonshire or Cornish method of which to apply first, this was the Dominique Ansel way and it is exactly the kind of fun and inventive addition that makes this Afternoon Tea stick in your mind as different from the rest.
As important as aesthetics and originality are to Dominique Ansel, it is quite clear from the meticulous approach to the menu that taste is what is king.
When describing the menu selection process, he said:"We've tasted about 20 - 25 different items that could go in the Afternoon Tea. Most of them didn't make it because we only pick the best - and make sure it fits the entire theme. I cross section everything, taste all the flavours, I taste all the components of the food one by one. I really focus on the flavour, everything that we do has very little sugar. I don't like sugar, but I love a sweet flavour. I think sugar if it used the wrong way can just kill the flavour of the food - just the way you can use too much salt."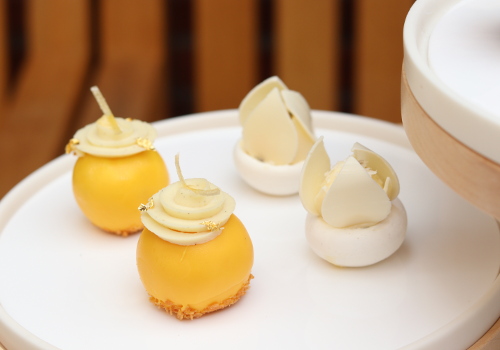 As we began our progression through the sweet plate that told the story of a plant from Bud to Full Bloom by way of Flower and Blossom, it was obvious that this was sugar used in a balanced, correct way. All the delightful sweet treats were exploding with a flavour that appropriately communicated the feeling of a plant bursting into life.
We washed all this down with a pot of Dominique's bespoke blend of tea provided by Camellia's Tea House. This proved to be a fantastic accompaniment to the sweet treats, with its smooth silky texture and subtle floral notes being the perfect complement to the dainty sweet bites. The tea particularly paired well with the Bud pastry - as the bespoke blend absorbed into the lavender meringue base, to make a wonderful concoction in the mouth before slowly releasing a tangy passion fruit gelee that tantalised the taste buds.
From here we continued to make our way through the wonderful sweet plate until with a fitting bitter dark chocolate bite of the Full Bloom, we had reached the end of the flower's growth and of our fantastic Afternoon Tea journey at Dominique Ansel's Bakery.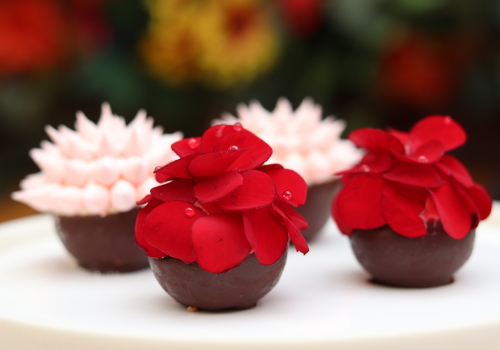 Dominique Ansel's name became so synonymous with the Cronut craze that it led the late, great Anthony Bourdain to question how Chef Dominique felt that 'Creator of the Cronut®' would be on his gravestone. Although Chef Dominique would state in a touching tribute to Anthony Bourdain that this thought haunted him, he also said it is one of the things that drives him to continue to innovate.
He said: 'I always say I don't want my creations to kill my creativity. The only pressure is the one that I put on myself. I love creating. When you love doing what you do, there is no stress, there is no pressure. There is just the joy of doing what you like doing, of creating a new pastry and challenging myself to do things that have never been done before. It's not pressure, it's pure pleasure.'
With this amazing Afternoon Tea, it is yet further evidence that Dominique Ansel's insatiable appetite for creating the most fantastical of sweet treats, that brought him to the top of his profession, shows no sign of slowing down.
And, as Chef Dominique continues his odyssey exploring the limits at the possibilities of what can be done with pastry, we can only sit back and be excited for what he has next got up his sleeve!
The Afternoon Tea at Dominique Ansel's bakery is priced from £42 per person and is served Thursday - Sunday from 12pm to 4pm.
More posts from The AfternoonTea.co.uk Team