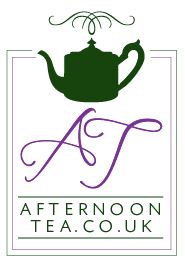 The AfternoonTea.co.uk Team
Here at Afternoon Tea Towers the team are always on the look out for Afternoon Tea related news, reviews, seasonal menus, special events and competitions.
You can get in touch with us via Twitter, Facebook and Google+ or email us at team@afternoontea.co.uk if you have anything you would like to share or contribute.
---
The Afternoon Tea Team went behind the scones to talk to CUT at 45 Park Lane's acclaimed Executive Chef, David McIntyre, and get an insight in to their recently launched CUTcakes & Tea menu.
'Let's take a little bite of Americana, put it into our Afternoon Tea concept and see where it takes off." Chef McIntyre enthusiastically reveals as the thought process behind the new experience at the exclusive venue set on Mayfair's most prestigious thoroughfare.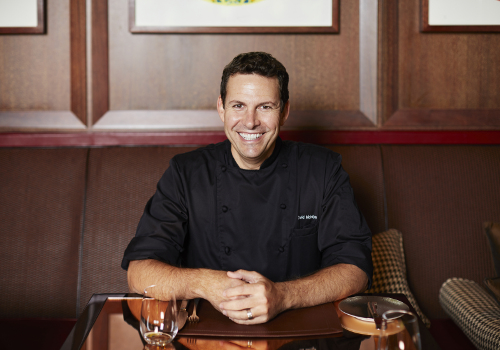 Americana - that wholesome vision of the U.S.A that embodies the land of the free, the home of the brave and evokes a nostalgic warm feeling inside of homemade cherry pie and a damn fine cup of Joe.
The typical British Afternoon Tea is certainly not something that would usually fall under this category, but, as Chef McIntyre explains, this misses the point and does not mean that the two cannot easily work in tandem.
"Just because we don't have a tea tradition per se in the States doesn't mean we don't have the same traditions of getting together, and communicating and having a laugh. Where I am from in California, we used to barbecue 3 or 4 times a week growing up and that was our tea time. If you can take 2 hours out of your day with friends and have a great cup of tea, or, in our case, a great American beer and a corn dog, then why not?"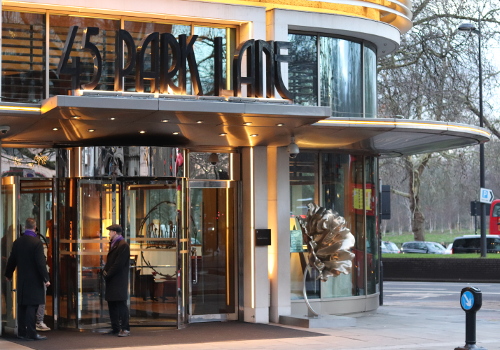 Outside CUT at 45 Park Lane
This social aspect is the real reason why Afternoon Tea continues to captivate the public - and it's this strong emotional connection with the food that Chef McIntyre felt was so important to put in to the construction of the menu.
"I wanted it to have more of a meaning connected to my childhood, and, for me, it's a reflection of what I experienced growing up in California. I always found myself in the kitchen with my mum helping out pretending to be her sous chef - and I grew up eating things like grilled cheese and ding dongs!"
The Californian has certainly travelled a long way since those days helping out his mum, building a mightily impressive CV that includes stints at some of the world's most luxurious dining establishments like Patina and Spago - before his current role heading up the operation at Wolfgang Puck's first European restaurant.
But, it's those early years that truly inspire this Afternoon Tea menu that begins with a savoury plate including unmistakably American treats such as crab cake, fried chicken and buttermilk bisquets and the 'golden corndog', a guest dog created by restaurant bubbledog's chef, Sandia Chang.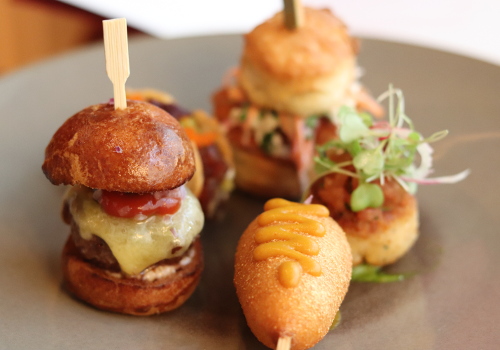 Any doubts that an untraditional Afternoon Tea would lack the luxury gourmet experience of a traditional Tea were immediately allayed as the savoury bites were the perfect balance between Chef McIntyre's nostalgic influence and fine dining experience. Each item being an inventive combination of the highest quality ingredients that packed a truly incredible flavour.
Our particular favourite was the Wagyu beef slider, which has become renowned as a signature dish at CUT - and when this delicious cut of meat sumptuously melts in the mouth, it's easy to see why it's developed such a fabulous reputation.
Even though the CUTcakes & Tea is consciously untraditional, it's very impressive how it still weaves in some of the quintessential hallmarks to still feel like an Afternoon Tea.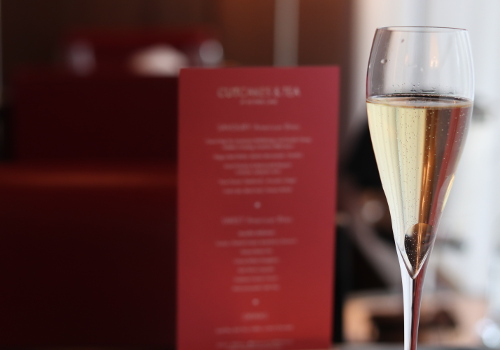 The first course comes with a luxurious glass of Champagne, the service was impeccable, and we were seated in stylish surroundings overlooking Hyde Park, which all combined to create that elegant ambience expected of a classic Afternoon Tea.
And, Chef McIntyre admits that the balance between traditional and untraditional was something he was conscious of when developing the experience.
"We had to think is London going to really accept what we're doing? For example, you can't have Afternoon Tea without scones. In London, everywhere does amazing scones too so we really needed to get this right."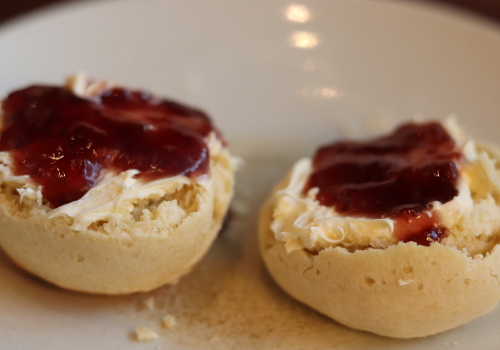 The scones were served as the second course and we can happily confirm tasted just as they should, being a delightful balance of flaky and fluffy. However, in keeping with the theme of the Afternoon Tea there were also some playful additions as it come served with a banoffee milkshake and that classic American beverage - an iced tea.
The course was the perfect blend of indulgence and fun. Afternoon Tea is so enshrined in tradition that sometimes it can be easy to get wrapped up in the dos and don'ts of etiquette - and lose sight that having fun is the most important aspect.
As Chef McIntyre says, "Having a guest in my restaurant is like having someone into my house and we look for the best in everything we do here. I want them to feel at ease and it should be enjoyable."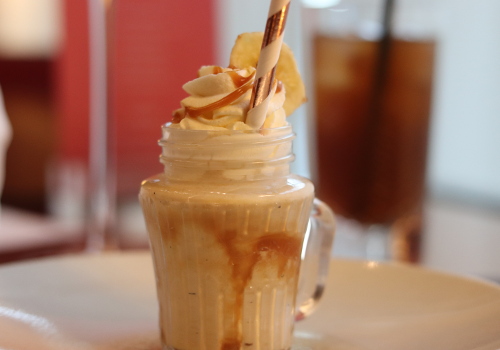 This idea of having fun is something that is ever present throughout the experience, something that Chef McIntyre confirms has been there from the very beginning since he started the collaboration process for the sweets with pastry chef, Niamh Larkin.
"My brief was 'let's think Americana' and I gave her the dishes. She did a lot of research and then came back with not only her interpretation of it, but also a traditional version of it. After a few months of hashing ideas back and forth we finally did our first tasting, which was a selection of 30-40 different little items of everything that are all going to be rotated into the menu seasonally throughout the year."
The current sweet plate features 5 of these, including exciting spins of classic American sweet flavours such as a peanut butter pie and the visually dynamic pink lemonade cake pops.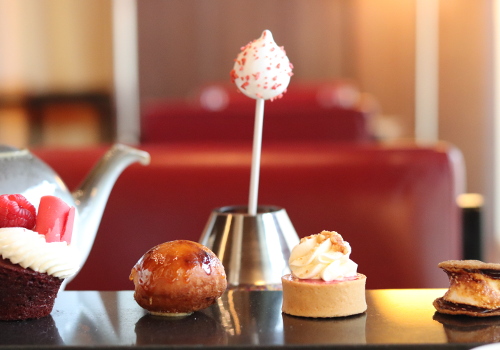 Again, each sweet is unbelievably tasty with every bite so good that it made me reminisce to a wholesome American childhood I never even experienced! The creme brulee doughnut was a particular highlight, which featured a crisp outer shell of burnt sugar that acted as a protective shell for a wonderfully creamy interior.
When you're making your way through the delicious range of sweet treats, it becomes clear how well American comfort food culture lends itself to the decadence of Afternoon Tea.
As Chef Mcintyre explains, "Americans are very generous when it comes to portions and we love our food. But tea is about generosity too, right? And people don't leave here hungry."
We polished off the last of our sweet treats, with our stomachs more than adequately satisfied, and can confirm this to be very true.
Our delightful afternoon at CUT at 45 Park Lane had almost ended, but before we departed we had one more thing to do to complete the experience in true American style - by washing it all down with a hoppy pale ale. God bless America.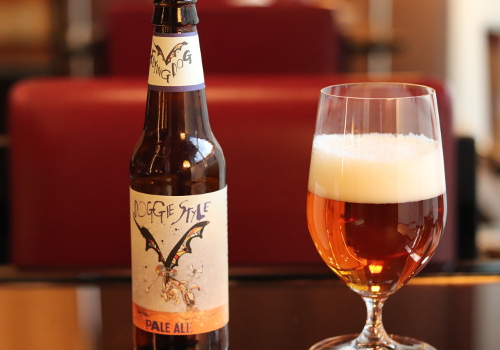 If you're looking for a new Afternoon Tea experience in the heart of Mayfair that delivers on a unique theme, as well as all the luxury of a traditional Afternoon Tea, then the CUTcakes & Tea experience is an absolute must visit.
Afternoon Tea in CUT at 45 Park Lane is priced from £55 per person and has two seatings at 2:30pm and 3pm Mon-Sat, and at 3pm on Sundays. See here for further information.
More posts from The AfternoonTea.co.uk Team