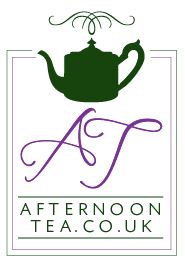 The AfternoonTea.co.uk Team
Here at Afternoon Tea Towers the team are always on the look out for Afternoon Tea related news, reviews, seasonal menus, special events and competitions.
You can get in touch with us via Twitter, Facebook and Google+ or email us at team@afternoontea.co.uk if you have anything you would like to share or contribute.
---
The AfternoonTea.co.uk team took a break from the Edinburgh crowds to visit Colonnades at the Signet Library for a delightful Afternoon Tea.
The Edinburgh streets are heaving with people visiting the fringe festival and the other delights this city has to offer, so it was a delight to step inside the calm of The Signet Library.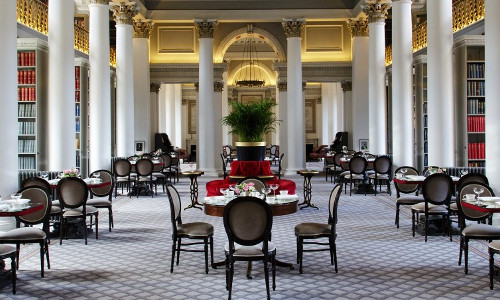 Situated on the Royal Mile, next to St Giles Cathedral, Signet Library was completed in 1822. Afternoon Tea is served in Colonnades tea salon, set within the neo-classical Lower Library, lined with Corinthian columns.
After a warm welcome we are seated and served an Amuse Bouche (a "mouth amuser" in French) of delicious Gazpacho, served in a tiny cup.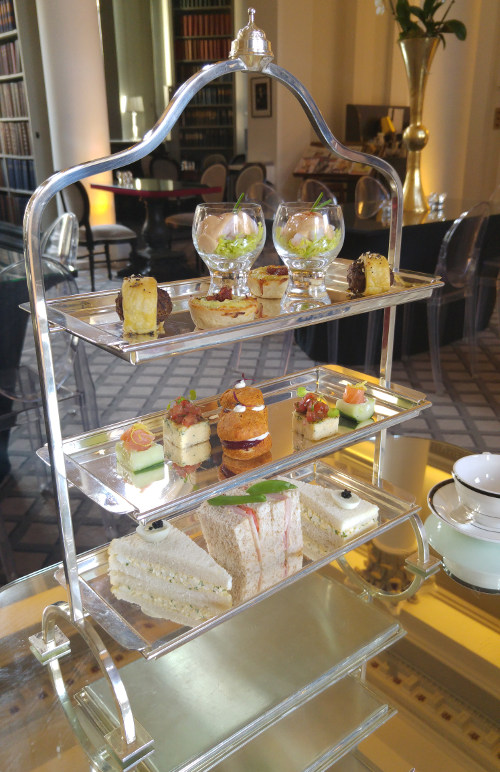 The savoury course is served on its own three tiered stand and included a warm smoked Applewood cheese and celery tartlet and gourmet sausage roll.
Everything is small and perfectly formed - a spicy prawn cocktail with a bloody Mary sauce and mini cheese scone with goats cheese, bramble and apple chutney were particularly tasty.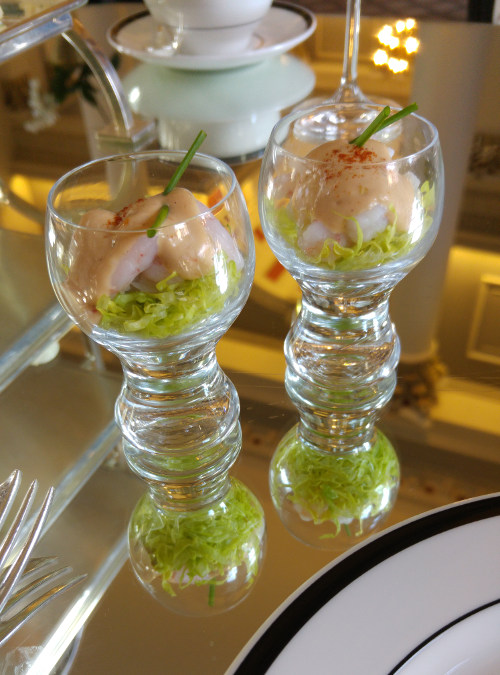 Everything is beautifully presented and even the afternoon tea 'classic' egg sandwich is embellished with quails egg and avruga caviar.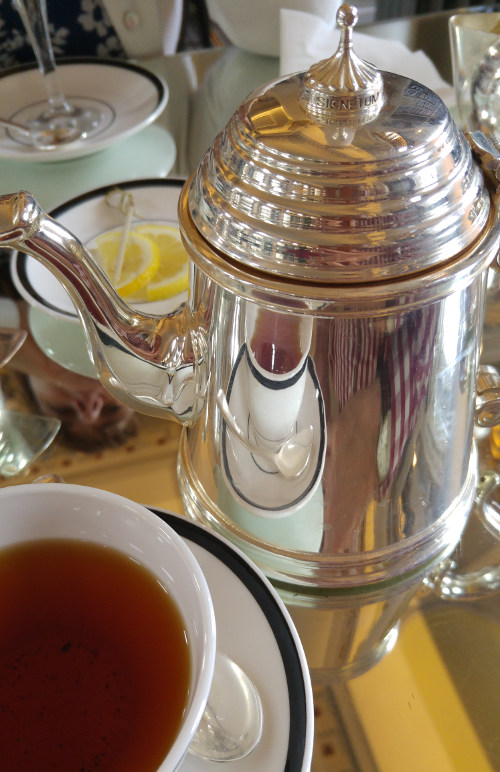 A pause to mention the tea. Their own Signet Blend is a breakfast style mix of Assam and Ceylon black teas, smooth enough to drink without milk, which allows you to appreciate the subtle flavours.
Another three-tiered stand arrives with the sweet selections. A delight to look at and double the delight when reflected in the mirrored table top.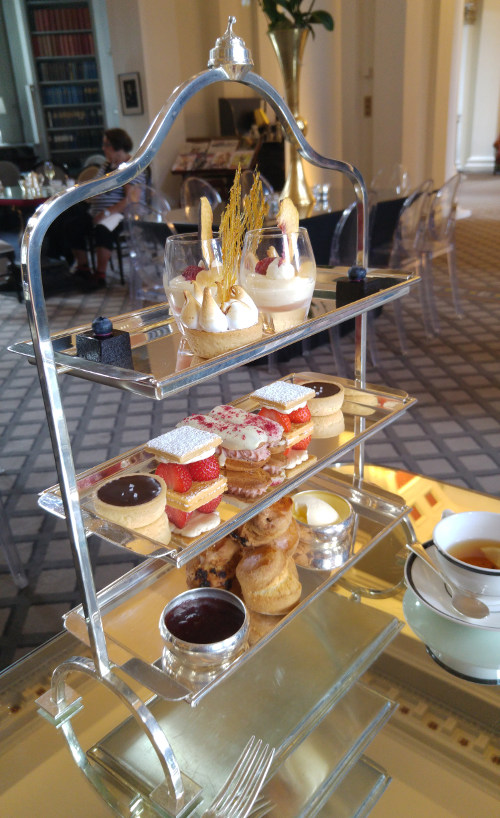 Again everything is bite-sized (as it should be) including the scones and there is one of everything per person, so no need to share. Too many to list here, but peach melba and zesty lemon meringue tartlet were strong favourites. Belgian chocolate and hebridean sea salted caramel tarts, Mille feuille and a couple of scones were happily boxed up for us to take away inside a lovely jute handbag.
Finally we made some room for a palette cleanser of tangy lemon sorbet served in a tiny cocktail glass.
Elegant Georgian surroundings, friendly staff and a fantastic Afternoon Tea - what more could you ask for!
The Colonnades at the Signet Library Afternoon Tea costs £30 per person.
More posts from The AfternoonTea.co.uk Team