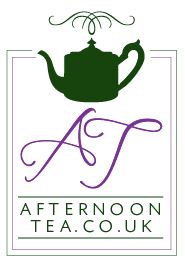 The AfternoonTea.co.uk Team
Here at Afternoon Tea Towers the team are always on the look out for Afternoon Tea related news, reviews, seasonal menus, special events and competitions.
You can get in touch with us via Twitter, Facebook and Google+ or email us at team@afternoontea.co.uk if you have anything you would like to share or contribute.
---
Wrap up your Christmas shopping with our exclusive sale with Red Letter Days! Use our exclusive discount code on their Cyber Monday sale for discounts up to 70%! Hurry - ends midnight tonight!
We have partnered with Red Letter Days to bring you an exclusive 25% off using code RDINE25BF! Visit Red Letter Days now here

Paired with the Red Letter Days Cyber Weekend sale, make fantastic savings on experiences to buy now to enjoy later. Browse vouchers ranging from sumptuous spa days to big days out, weekend breaks and more! All vouchers are valid for 20 months and come with the Red Letter Days Covid guarantee which gives you the freedom to redeem the voucher at your leisure. Hurry, sale ends midnight tonight!
Click here to get yourself a bargain now!
More posts from The AfternoonTea.co.uk Team