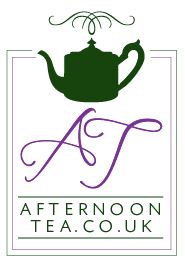 The AfternoonTea.co.uk Team
Here at Afternoon Tea Towers the team are always on the look out for Afternoon Tea related news, reviews, seasonal menus, special events and competitions.
You can get in touch with us via Twitter, Facebook and Google+ or email us at team@afternoontea.co.uk if you have anything you would like to share or contribute.
---
This week, the AfternoonTea.co.uk team were invited to the stunning Crystal Moon Lounge at Corinthia Hotel London to try out the new Christmas Afternoon Tea menu. We have been lucky enough to try many Afternoon Tea's, and this was definitely a favourite of mine!
The hotel is in a perfect location to enjoy a festive trip into London. It's only a short walk to Somerset House where you can find London's most iconic Ice-Skating rink and admire the impressive 40ft Fortnum and Mason Christmas Tree. The Corinthia Hotel has been transformed into a fantastic Christmas wonderland and I loved the Santa Sleigh, which would make the perfect photo opportunity with friends!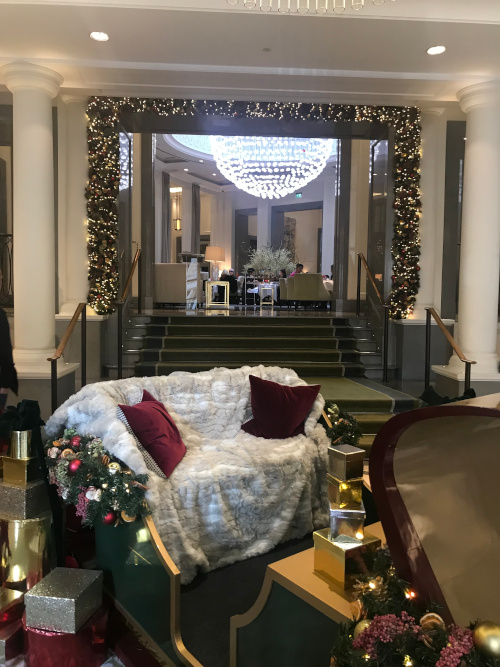 Afternoon Tea is served in the splendour of the Crystal Moon Lounge which is situated in the centre of the Lobby, beneath the breath-taking Baccarat Chandelier which is made from 1,001 Baccarat crystals! The space oozes timeless glamour, making it a perfect destination to enjoy Afternoon Tea in one of London's iconic hotels. I was truly amazed at the attention to detail that has gone into the Afternoon Tea service. Our table was laid with gorgeous black and silver striped crockery set, contrasting with a red and gold variation. This bespoke china has been hand painted by Richard Brendon and designed to complement the interior of the hotel. In fact, you can buy the crockery set from their website, which would make the perfect gift for Christmas!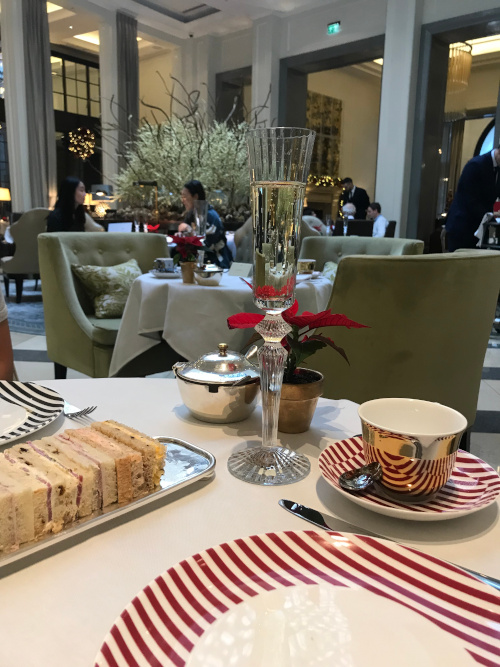 Once seated, we were handed the menu by our waiter who expertly talked us through our options. Embracing the Christmas spirit, we opted for the Festive Champagne Afternoon Tea. Laurent Perrier champagne is served in stunning Baccarat Mille Nuits champagne flutes which truly complement the iridescent chandelier that illuminates the lounge. The tea menu was very impressive! Our fantastic waiter suggested that we try one of the house blends - I chose the aromatic blend which is a light strengh of Earl Grey, Oolong Assam with lovely aromatic and light flowery undertones. Other teas on the menu included black teas, green teas and white teas (plenty to choose from!).
Next to arrive were the beautifully presented sandwiches which are rectangular in shape and dainty in size with mouth-watering fillings including roast turkey on cranberry (which was particularly tasty!), truffle egg mayonnaise, along with salt beef with horseradish cream and watercress. As someone with a penchant for savoury flavours, this must be my favourite part of the Afternoon Tea experience! In fact, they were so delicious we requested another plate, with our waiter more than happy to oblige. Following on was the freshly baked plain and raisin scones beautifully formed and still warm from the oven. To accompany them there was the choice of Devonshire cream, strawberry jam, and a very festive spiced damson and whisky jam, all of which arrived in individual, dainty small pots.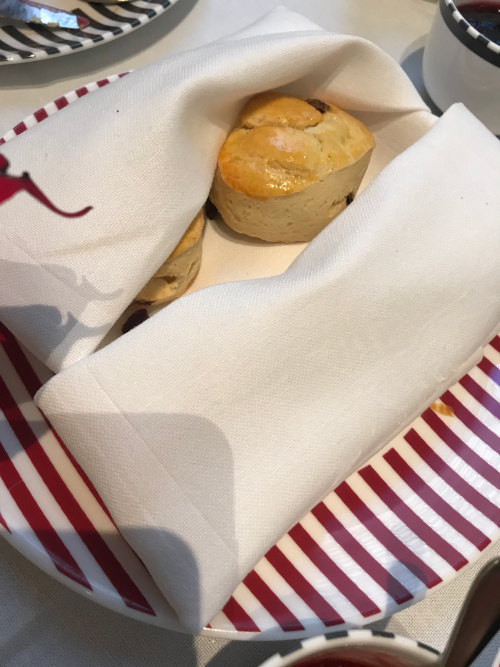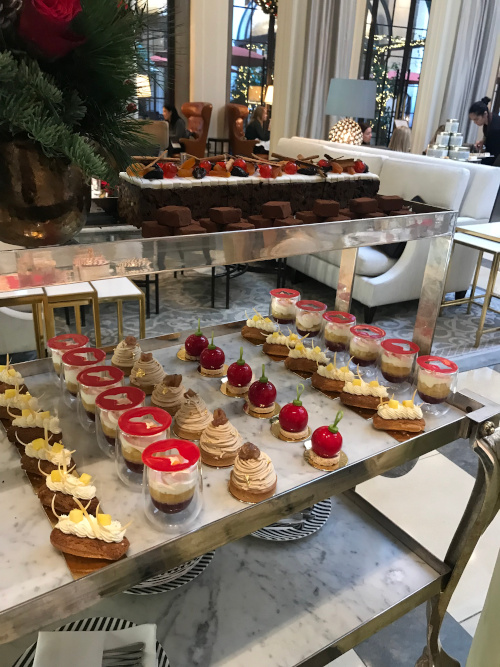 The most amazing aspect of the experience had to be the stunning dessert trolley that glides over to your table as soon the waiter see's you are ready. You can immediately see that the pastry team at Corinthia have worked very hard to create a selection of festive pastries, with each cake looking like a work of art! Our waiter meticulously described each item to us and suggested trying each cake as they are all so delicious! All cakes and Pastries where perfect in size and included some very festive flavours! My particular favourite was the Chestnut, vanilla and rum tartlet, which as you can see looked incredible! Other cakes include Chocolate citrus and marscapone mousse (which certainly didn't scrimp on the flavour!), spiced pineapple and vanilla éclair, and of course the classic Christmas cake.
This was truly a wonderful experience having the most exquisite Afternoon Tea in one of London's most famous hotels and served by wonderfully attentive and professional staff. If you are looking for a memorable Afternoon Tea experience in glamorous surroundings, look no further than The Crystal Moon Lounge at Corinthia London, you will not be disappointed.
Festive Afternoon Tea at Corinthia London is priced at £60 per person, or £70 per person with a glass of champagne.
This Afternoon Tea experience would also make the perfect gift! Click here to view the gift voucher options.
More posts from The AfternoonTea.co.uk Team