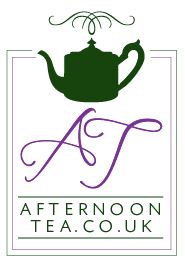 The AfternoonTea.co.uk Team
Here at Afternoon Tea Towers the team are always on the look out for Afternoon Tea related news, reviews, seasonal menus, special events and competitions.
You can get in touch with us via Twitter, Facebook and Google+ or email us at team@afternoontea.co.uk if you have anything you would like to share or contribute.
---
The AfternoonTea.co.uk team took a trip to Patisserie Valerie to try out their brand new Afternoon Tea launched in celebration of the festive season.
This new menu puts a delicious Christmas twist on Patisserie Valerie's traditional Afternoon Tea menu featuring seasonal favourites such as mince pies and Turkey & Cranberry finger sandwiches.
The nationwide chain started in 1926 when Belgian born Madam Valerie opened their first store in Soho with a desire to introduce continental patisseries to the British public. The interior of the stores pay tribute to their European heritage with traditional café furnishings that create a quaint and welcoming environment in which diners can enjoy a selection of delicious sweet and savoury treats.
Upon arriving at Patisserie Valerie, we were greeted by our friendly server who sat us at a table before offering us a choice of tea or coffee. Among the range on offer, we could have upgraded to one of the indulgent Festive coffees, which included a tempting Millionaire's Mocha. However, we decided to go with a classic tea, the perfect way to warm up on what was a wet and windy Winter afternoon.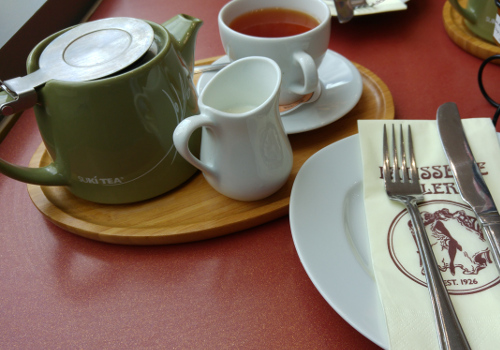 The teas came served in a stylish Suki olive green teapot, shortly followed by the Afternoon Tea, which arrived on a classic three-tiered stand to be shared between two people. We began at the bottom of the tier by indulging in the savoury plate that was made up of an array of dainty finger sandwiches.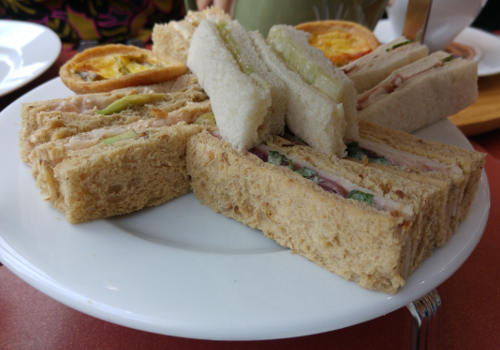 These consisted of a mixture of traditional fillings as well as some festive favourites that were served at an ideal size and provided a perfect platform to move on to the selection of sweet treats.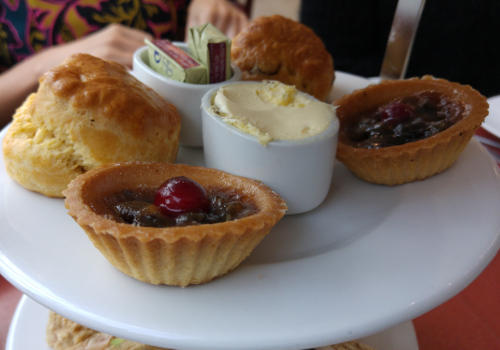 Next up was the plate of scones that came with clotted cream and a range of preserves such as apricot, blackcurrant and strawberry jam. This plate also featured the seasonal addition of a warm mince pie tart to give the plate a decidedly festive feel.
Patisserie Valerie has developed a reputation for its handmade cakes so we were particularly looking forward to the sweet plate at the top of the tier, and it certainly did not disappoint!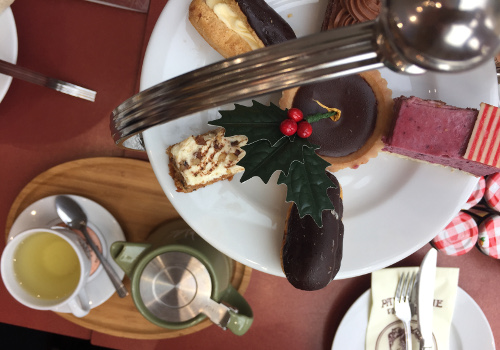 A tantalisingly fruity Berry mousse and a billionaire tart adorned in mistletoe decorations with a melt in your mouth caramel centre ensured that our Afternoon Tea experience ended on a high.
The Festive Afternoon Tea at Patisserie Valerie is priced at £28 for two and is available up until 31st December.
For those of you looking to relax and unwind after a busy afternoon Christmas shopping, this Afternoon Tea is an ideal way to fill the famous sinking feeling in the stomach while getting into the festive spirit.
Find your nearest Patisserie Valerie offering the Festive Afternoon Tea here
You can enjoy the Festive Afternoon Tea with a cake gift box including 4 slices of cake to take home for just £30 for two. See here for full details.
More posts from The AfternoonTea.co.uk Team