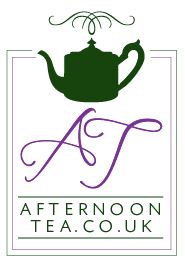 The AfternoonTea.co.uk Team
Here at Afternoon Tea Towers the team are always on the look out for Afternoon Tea related news, reviews, seasonal menus, special events and competitions.
You can get in touch with us via Twitter, Facebook and Google+ or email us at team@afternoontea.co.uk if you have anything you would like to share or contribute.
---
It's the start of a new year, and many of us have made resolutions to stick to a diet or even adopt a new one! Whether you are watching what you eat, adopting a new diet or taking part in Veganuary, we've got you covered for tea time treats.
This list includes both diet friendly and Vegan, Vegetarian and Gluten-Free Afternoon Teas, because everyone deserves cake (or at least chocolate covered fruit).
Afternoon Tea-Tox at Corus Hyde Park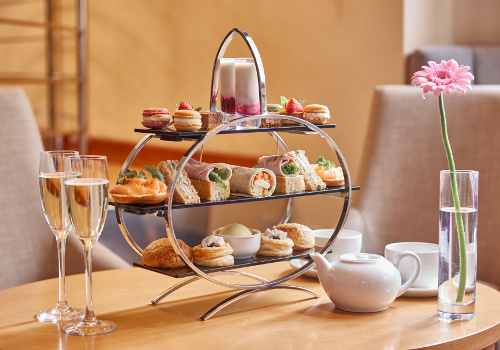 Corus Hyde Park have created the inventive Afternoon Tea-Tox especially for resolute diners. This healthy Afternoon Tea concept features a range of raw and super foods, with savoury options including hot smoked salmon and curly kale. Enjoy a range of guilt-free desserts such as super fruit skewers with green tea syrup.
Vegan Afternoon Tea at Egerton House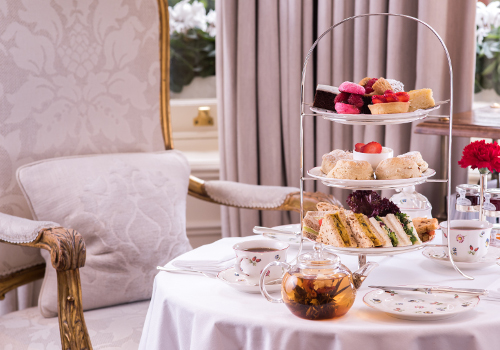 New and veteran Vegans can rejoice this Veganuary with the delightful Vegan Afternoon Tea at Egerton House. Enjoy a full, traditional Afternoon Tea crafted without any animal products.
Nosh Garden Kitchen serves the quintessential contemporary vegan alternative to the great British Afternoon Tea. The menu includes a combination of designer finger sandwiches, home-made scones served with coconut cream and fresh strawberries, followed by a selection of home-made pastries. Perfect for Vegetarians, Vegans or those on a health kick that still crave a treat!
Vegetarian, Vegan and Gluten-Free Afternoon Tea at Terre a Terre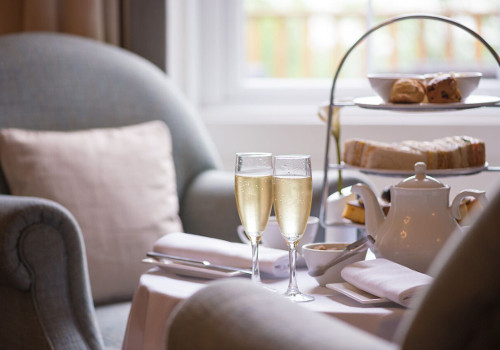 This Brighton restaurant provides exquisite Vegetarian, Vegan and Gluten-Free Afternoon Teas that do not compromise on taste. Enjoy a savoury plate followed by three tiers of sweet delights, with your choice of tea or coffee.
Vegetarian Afternoon Tea at Ethos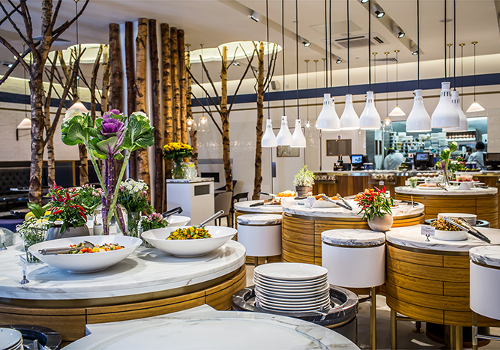 Located in the heart of London, only moments from Oxford Street, Ethos is a vegetarian restaurant specialising in deliciously different, meat-free cuisine that tastes as good as it is for you.
Made Without Gluten Afternoon Tea at Liberty Cake Company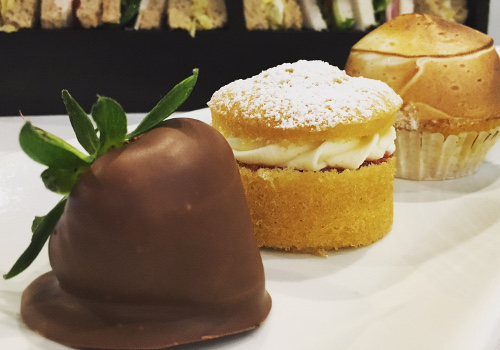 Liberty Cake company are providing the town of Bury with sweet treats, regardless of their dietary requirements. The Made Without Gluten Afternoon Tea is a decadent treat including all of the classic Afternoon Tea favourites, but without Gluten.
Afternoon Tea at Marylebone Hotel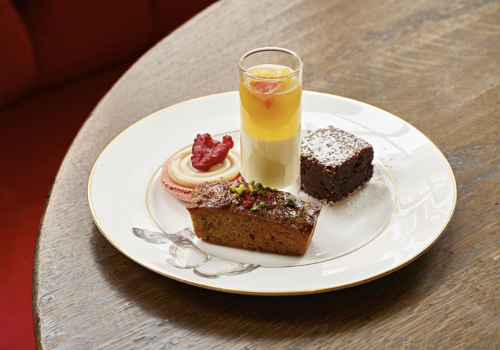 This fashionable Marylebone restaurant has ensured that no one needs to miss out on one of the nation's favourite traditions. 108 Pantry at The Marylebone Hotel offers decadent Dairy-Free and Gluten-Free variations of the classic Afternoon Tea.
More posts from The AfternoonTea.co.uk Team