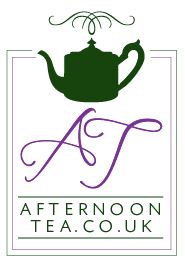 The AfternoonTea.co.uk Team
Here at Afternoon Tea Towers the team are always on the look out for Afternoon Tea related news, reviews, seasonal menus, special events and competitions.
You can get in touch with us via Twitter, Facebook and Google+ or email us at team@afternoontea.co.uk if you have anything you would like to share or contribute.
---
At AfternoonTea.co.uk we are constantly on the lookout for ways to broaden our knowledge of the Afternoon Tea experience. One of Marylebone's most elegant venues, The Royal Park Hotel, has recently revamped its Afternoon Tea menu so we thought it would be an ideal opportunity to interview their talented pastry chef, Dovile Juozapaviciute, who was kind enough to answer our questions to give an insider's insight into Afternoon Tea at this stylish venue.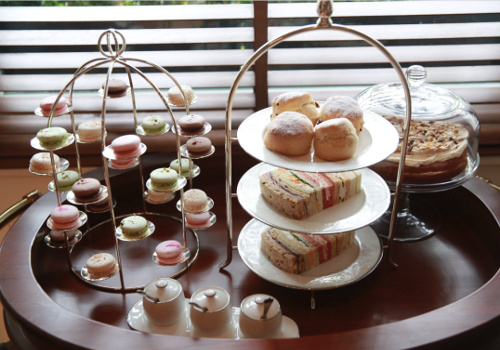 Why do you feel that Afternoon Tea proves to be such a timeless tradition?
I honestly believe the reason Afternoon Tea continues to be enjoyed today is because it represents the emotion and feeling of enjoying the moment; no rushing, slowly enjoying wonderful food, an excellent tea or a glass of champagne. It's something that makes you feel special that day. It is elegant and classy, something royal in an everyday routine. It's not just a meal, it is an experience that can be shared with friends.
Which Afternoon Tea plate do you prefer, sweet or savoury?
I probably won't surprise you but sweet plates are my absolute favourite. I love the variety of sweets that Afternoon Tea offers. I am always looking forward to try new flavours and the sweet plate is just right for that.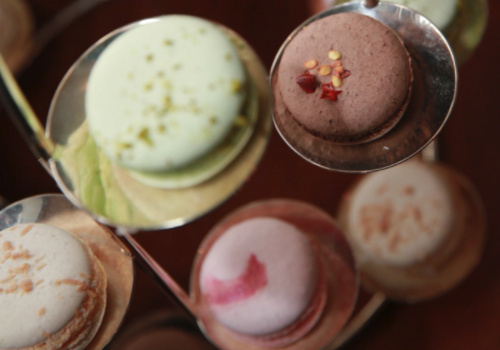 What is the most difficult aspect of preparing an Afternoon Tea?
It's a very practical thing I must say. Managing the quantity we make is the most difficult aspect for me, as our aim is to bake freshly everyday and maintain the highest quality. We also have to make sure that there's plenty of Afternoon Tea treats for everyone and to waste quality food as little as possible.
The pastries in an Afternoon Tea are sometimes so well-crafted that it's almost a form of art, could you give us an insight into the work that goes into making Afternoon Tea at The Royal Park?
It is all about the detail. Every little thing matters: the way you frost the cake, the way you cut it, the way you decorate desserts. It does take a lot of time to create an edible piece of art: crystallizing basil leafs, tempering the chocolate, decorating macarons etc. But that's what makes our Afternoon Tea special!
What would you consider to be your signature pastry?
I would say it's my Basil Fraisier that I created for our Afternoon Tea. Very light and refreshing. A combination of an interesting unexpected flavour and a classic form of a cake. A dessert that allows me to combine different techniques.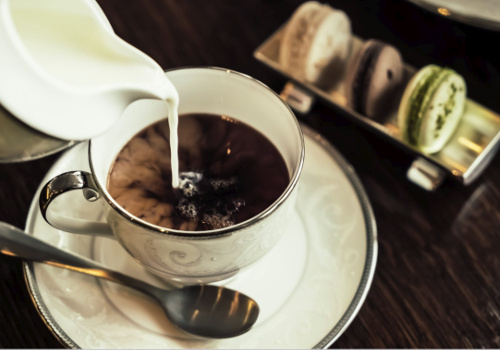 What style of tea do you feel best complements an Afternoon Tea?
I believe our white tea is the best pair for the Afternoon Tea treats. A very light and subtle flavour that doesn't overpower the flavours of sweet and savoury plates.
Where and how were you trained as a pastry chef?
I was trained in Belgium where I learned all the secrets of baking and making chocolates. Trust me - Belgians know how to make the best chocolate in the world! There's also a very strong French pastry school tradition in the country, so I would call myself a classically trained pastry chef who likes to keep the form, but play around with flavours.
Who do you regard as your main culinary influences and how have they influenced you?
My influence and inspiration comes from people. People who I work with. I have learned lots from my colleagues, and I still am learning. Their passion and knowledge inspires me, makes me want to experiment with flavours, to try different techniques. Sharing recipes, ideas and thoughts- that's the real beauty of working with talented chefs.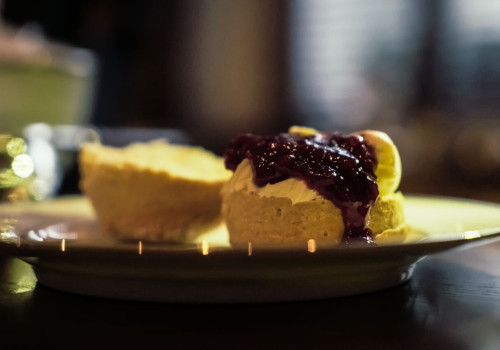 And finally, the age-old question, do you put clotted cream or jam on the scone first?
No rules for that! The truth is that I follow so many rules in the kitchen, but when it comes to food - I enjoy it at the fullest: with no rules, no thinking - just following my mood that day. Today a clotted cream would go first!
More posts from The AfternoonTea.co.uk Team