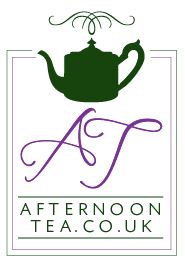 The AfternoonTea.co.uk Team
Here at Afternoon Tea Towers the team are always on the look out for Afternoon Tea related news, reviews, seasonal menus, special events and competitions.
You can get in touch with us via Twitter, Facebook and Google+ or email us at team@afternoontea.co.uk if you have anything you would like to share or contribute.
---
We visited OXO Tower Brasserie tucked away on the South Bank to not try their Afternoon Tea - a completely different Afternoon Tea experience with delicious food and cocktails.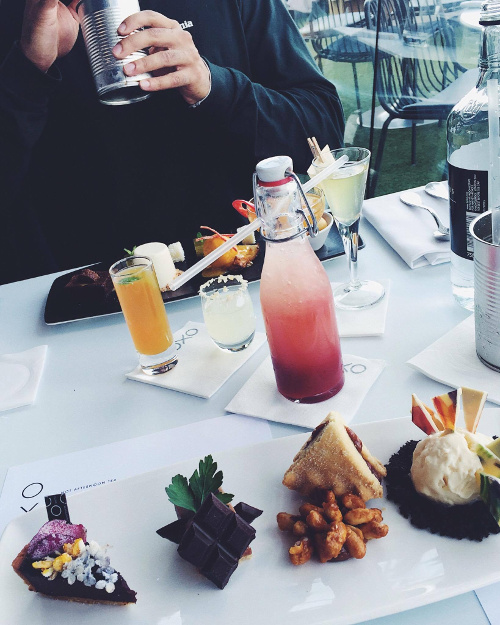 When you think of afternoon tea, you think of neatly made finger sandwiches, mini sponges, scones and jam and of course, copious amounts of tea. However, the London 'Not Afternoon Tea' at Harvey Nichols' OXO Tower Brasserie dares to be totally different. In fact, this afternoon tea has decided to turn the classic menu items on their head, creating a unique experience that is certainly worth a taste.
Arriving at the OXO Tower Brasserie, tucked away on the South Bank beside the River Thames, feels like you've stumbled upon a hidden gem. We were shown to our table by the attentive staff and immediately taken aback by the view of London. It couldn't have been a better backdrop to our afternoon sampling treats inspired by the skylines, markets and famous sites of the Capital.
The 'Not ' is described by Harvey Nichols as a "foodie love letter to our favourite city" and that is exactly how it came across.
We opted for the luxury 'London Not Afternoon Tea' experience. It began with a dome shaped tea cake filled with fluffy marshmallow that paid homage to the dome of St Paul's Cathedral. If you were ever a fan of the gooey chocolate covered tea cakes back in our school days then you will love this version, which is a very delicious step up. The tea cake was accompanied by a refreshing gin cocktail - yes, that's right, a cocktail. And here is where the 'Not Afternoon Tea' really came into its element.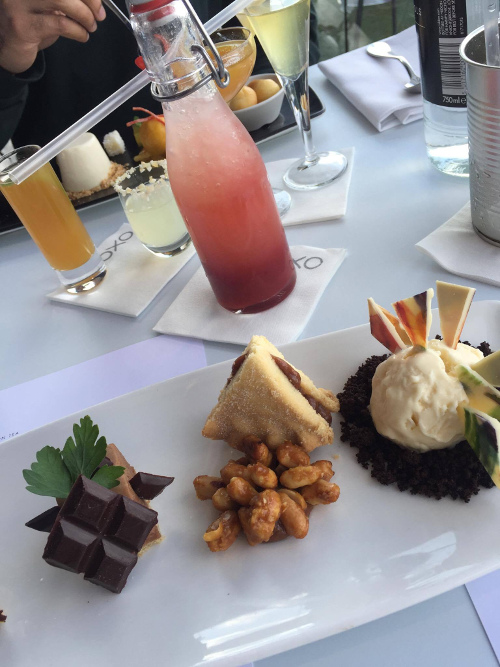 Instead of being given tea for the afternoon, we were pleasantly surprised to receive a menu filled with cocktails - each complementing whichever London-inspired dessert we opted for. It was a lot of fun!
So once we settled into our first tipple, we were introduced to the next part of the experience, which was a choice of one of four plates that embodied the Capital in some way. The themes included Rhubarb, English Puddings, and London Markets. and each plate consisted of four dainty and delectable desserts each accompanied by a cocktail that complemented the flavours. There was also a rum plate which featured three mini cocktails.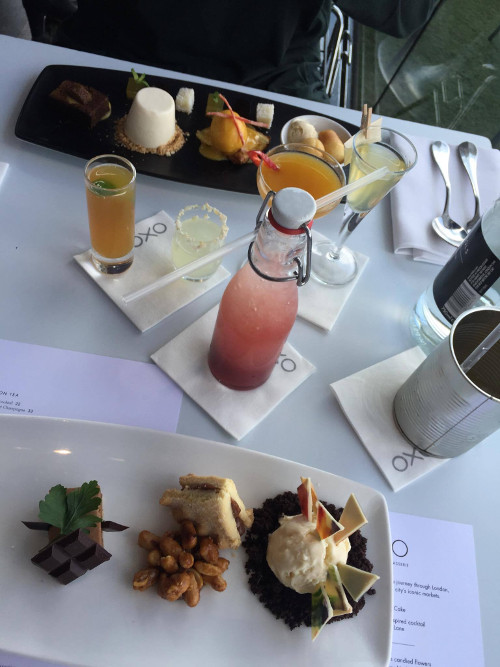 We couldn't help but feel in awe of how much thought had gone into every aspect of these plates and drinks, particularly as our waiter Andre effortlessly explained the story behind each one to us.
Despite being big fans of puddings, we opted to try the Rum Plate and the London Markets plate, which focused on different flavours of chocolate. Our desserts were plated so delicately that it was hard to get stuck in at first, for fear of ruining the beautiful presentation.
As we began indulging in our cocktails and sweet treats, it became apparent that this afternoon tea is not for the faint hearted. The cocktails have a very significant kick to them - especially if you opt for the Rum plate, which is not only served with shots of spiced rum, but also includes rum-infused ginger cake, pina colada jellies, sorbet and panna cotta. If rum is your preferred alcohol on an evening out then this plate is sure to knock your socks off. But don't worry, you can still stand afterwards!
My London Markets plate on the other hand was a very rich affair, as I made my way through shortbread with sweet caramel, creamy white chocolate ice cream on a bed of cocoa cookie soil, bitter dark chocolate slabs and an extremely potent rose-infused chocolate torte. Each dessert paid homage to Brick Lane, Camden, Columbia Road and Petticoat Lane and they were teamed up with cocktails created from rum, white cocoa liqueur and rose syrup.
After truly indulging our sweet tooth, we decided to break the mould further by finishing off our experience with a strong coffee, as opposed to a tea.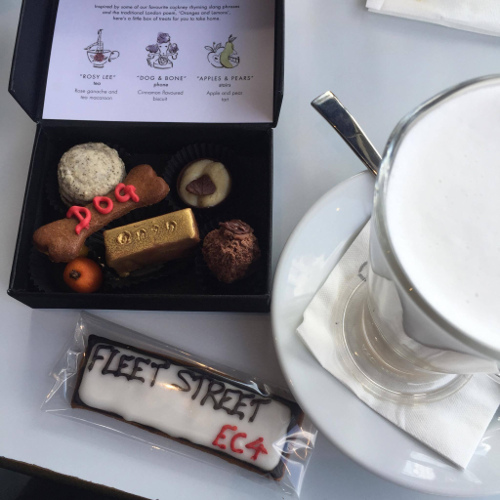 It certainly was a stand-out way to spend an afternoon in London, watching the world go by along the River Thames while sampling cakes, ice creams and pungent shots that were all inspired by an aspect of this distinctive city.
I definitely would go back for another round - although next time I would opt for the experience on a Friday or Saturday afternoon, so I can keep the drinks flowing well into the evening too!
The 'Not Afternoon Tea' menus are seasonal, to find out more about the latest one click here.
More posts from The AfternoonTea.co.uk Team