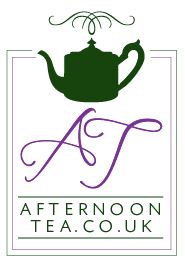 The AfternoonTea.co.uk Team
Here at Afternoon Tea Towers the team are always on the look out for Afternoon Tea related news, reviews, seasonal menus, special events and competitions.
You can get in touch with us via Twitter, Facebook and Google+ or email us at team@afternoontea.co.uk if you have anything you would like to share or contribute.
---
We visited the gorgeous Emmeline's Lounge at Conrad St James Hotel to try their gorgeous new Afternoon Tea menu that has been created in celebration of spring.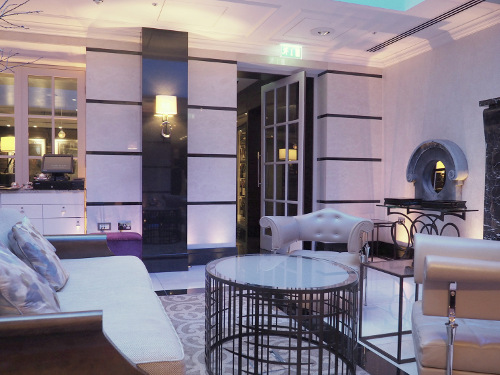 The beautiful, timeless Conrad St. James Hotel is a hidden gem, close to Westminster Abbey and the Houses of Parliament. Every room is beautifully appointed with elegant furnishings and touches of art and humour, often referring to the political ties the hotel has, being so close to the seat of UK government. With plush nooks perfect for whiling away an afternoon and a bar that invites you to cosy into the plush setting, it's easy to spend a lovely few hours looked after impeccably by the friendly staff.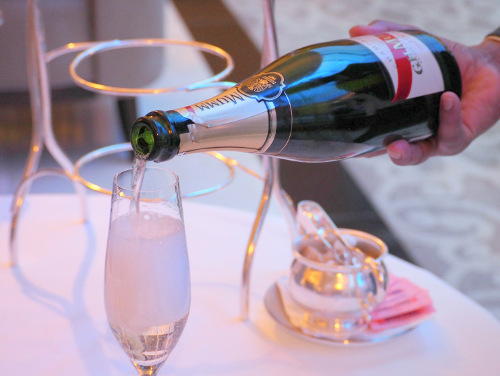 We settled ourselves into Emmeline's Lounge (named for Emmeline Pankhurst) as the G.H. Mumm champagne cork was popped, and the sun began to dip over London. We began with a light and umami hot smoked trout pate (with notes of lemon & chive) served with lightly toasted brioche, plus delicious rounds of garden pea, mint & goats cheese sprinkled Crostini.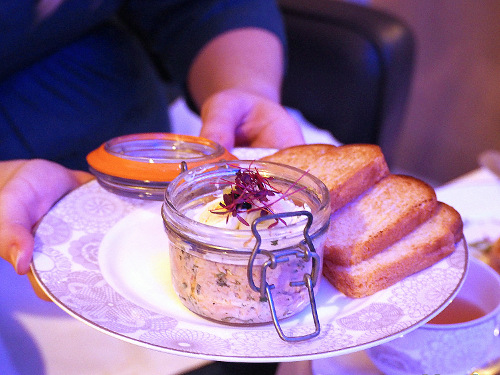 Delectable sandwiches slid our way;
- Free range egg with avocado and mayonnaise on walnut sultana bread
- Scottish oak smoked salmon, chives onion cream cheese on pain de mie
- Coronation chicken with sultanas, almonds on caraway bread
- Rare roast English beef caramelised with red onion and watercress Elderflower, pickled cucumber, radish, and a slather of cream cheese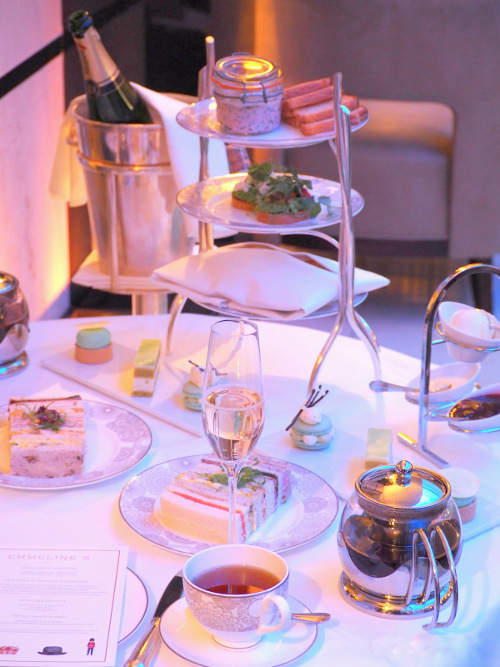 They were all delicious, but if pushed for a favourite, it would be the English beef by a slim margin. My friend also had a few dietary requirements which the staff were wonderful about assisting with.
We quickly dealt to the fluffy scones, lathering them with clotted cream, strawberry compote and a delectable lemon curd. Last, but definitely not least we sampled the crowning sweet tier; an apple and pistachio opera cake, matcha tea macarons and the sweet that stole our hearts - the key lime tartlet.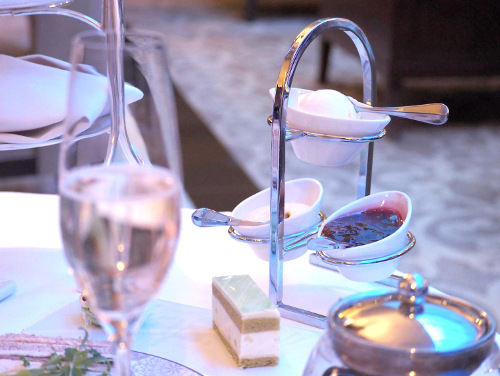 Emmeline's Lounge is a beautiful, serene space. Classic, with beautiful clean lines and an array of spring blooms that evoke Green Park a few steps away from the hotel. One of the most intriguing things about the hotel is the political links - being so close to the Houses of Parliament, there is even a dinner bell to summon politicians from their lunch tables in the Blue Boar back to business.
More posts from The AfternoonTea.co.uk Team