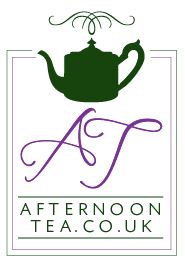 The AfternoonTea.co.uk Team
Here at Afternoon Tea Towers the team are always on the look out for Afternoon Tea related news, reviews, seasonal menus, special events and competitions.
You can get in touch with us via Twitter, Facebook and Google+ or email us at team@afternoontea.co.uk if you have anything you would like to share or contribute.
---
We tried the summery Garden Afternoon Tea at Four Seasons Hotel London at Park Lane which has been created with the botanical Chelsea Physics Garden.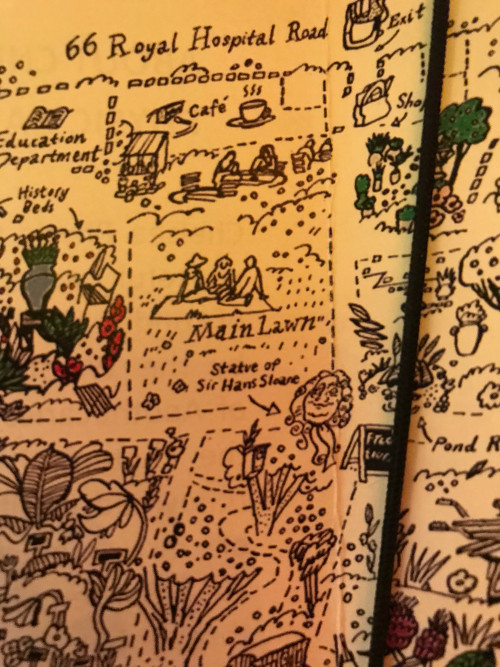 As you walk into the Four Seasons Hotel on Park Lane, there is a formidable air of decadence. The deep colours, warm ambience and plush furniture complimented by the tinkling of a piano player - you just know you're in somewhere special. As we were tucked away at a table and handed the menus by our lovely waitress for the afternoon it was clear that this was going to be a decadent affair.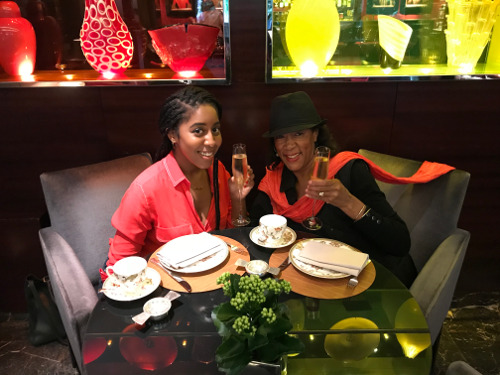 Judith our waitress then explained the theme of the menu which was inspired by the Chelsea Physics Garden, an oasis in South West London founded in 1673. The botanical garden is famed for its collection of rare medicinal plants and beautiful woodland. To mirror it's beauty the menu of both sweet and savoury treats all had elements of the garden, such as the curried egg sandwich which was completed by a coriander salad and the poppy and wild strawberry macarons.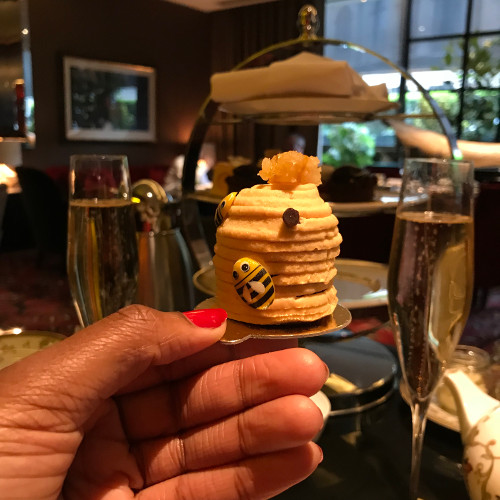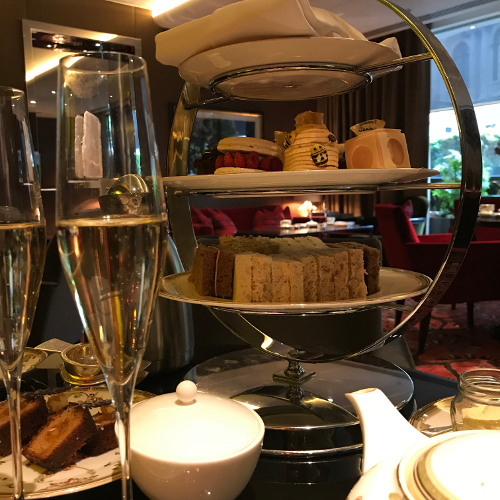 We were kept hydrated all afternoon with plenty of drinks - and not just tea. In fact the most welcome surprise was the copper pot of hot chocolate that was served to us pre-food. Our waitress explained that it was something that was picked up on by Sir Hans Sloane, the Chelsea Physics Garden's primary benefactor in the 1700s. He had served as a society physician in Jamaica where he would see local women mixing milk with cocoa to treat stomach complains and brought this practice back to the UK with him, where the recipe was bought by Cadburys.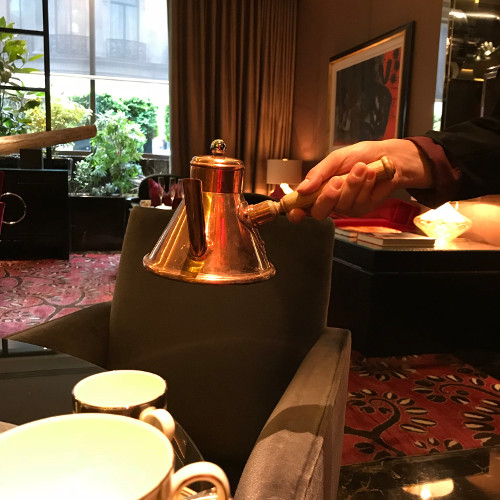 The hot chocolate was served to us in small cups for us to sip slowly as a sort of aperitif. It was the perfect way to kick off our afternoon treats. While I opted for earl grey there was a pleasant selection of both caffeinated and decaffeinated teas and our waitress ensured that we kept topped up with champagne.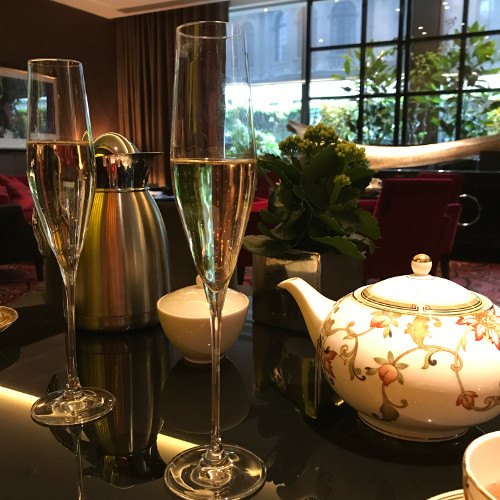 The variety of sweet and savoury food was great but, the scones were the showstopper for me. Warm, buttery and flavoursome with a selection of jams that were also created with the Physics Garden. I have to return for another dose of Afternoon Tea at the Four Seasons next time I have something to celebrate, even if it's for the scones alone… oh and the hot chocolate, and everything in between!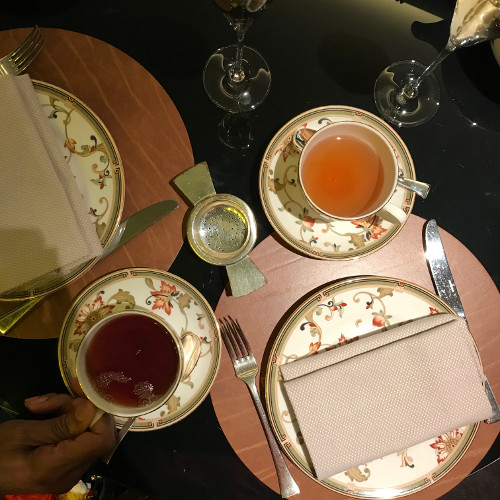 More posts from The AfternoonTea.co.uk Team