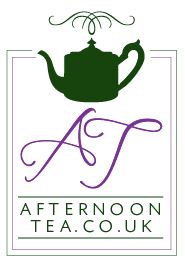 The AfternoonTea.co.uk Team
Here at Afternoon Tea Towers the team are always on the look out for Afternoon Tea related news, reviews, seasonal menus, special events and competitions.
You can get in touch with us via Twitter, Facebook and Google+ or email us at team@afternoontea.co.uk if you have anything you would like to share or contribute.
---
The AfternoonTea.co.uk team were lucky enough to be invited to the illustrious Langham, London to for the launch of the brand-new Afternoon Tea with Wedgewood menu.
We were able to preview the whole Afternoon Tea, both the sandwiches and the sweet delights. Chef Andrew Gravett and his team were on hand to answer any questions, and to explain the concept behind the tea.
'Going back to classics' is the principle at the heart of The Langham, London Afternoon Tea with Wedgwood, as each aspect showcases classical recipe made skilfully with fresh seasonal ingredients. The collection is a labour of love which reflects the authenticity of flavour and presentation.
Each of the carefully thought out sandwiches have been devised by Executive Chef Chris King. A favourite was the inventive 'prawn cocktail' flavour, housed in a potato bun. Another, the Bulford Brown egg' complete with marinated artichoke in rosemary bread.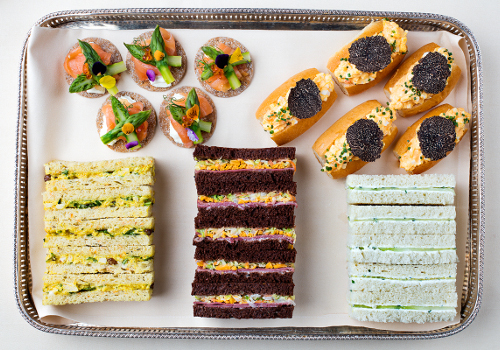 On the sweet tier, we were treated to a range of skilfully crafted treats including Babalicious - which features blackcurrant and star anise soaked baba, Jivara whipped ganache and crunchy pearls. Another highlight - the 'One in a Million' - a caramelised puff pastry with vanilla infused mascarpone.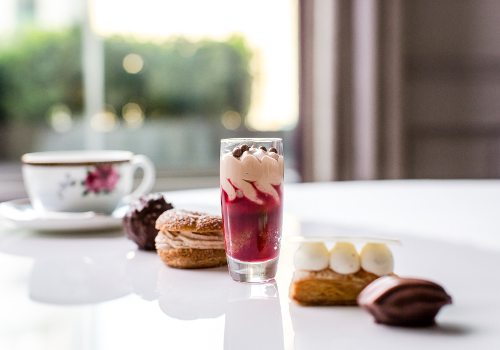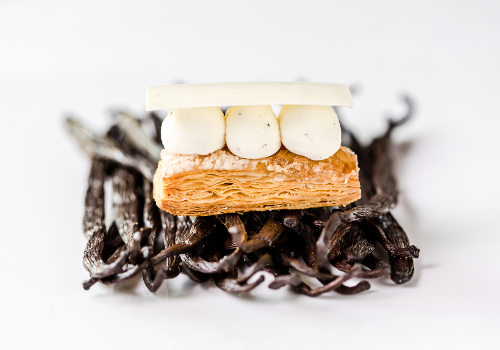 A particular favourite was the Paris Brest, which we watched being carefully constructed by the pastry chefs, an exhibition they want to include for diners. This Afternoon Tea is a perfect example of " less is more", showcasing craftmanship and great flavours, with the potential to deviate with each season.
Fulfilling, not filling: Our visit to the Langham made us appreciate all the sweet and savoury elements of the Afternoon Tea as well the design and thought behind them.
More posts from The AfternoonTea.co.uk Team