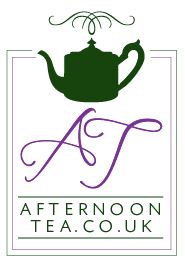 The AfternoonTea.co.uk Team
Here at Afternoon Tea Towers the team are always on the look out for Afternoon Tea related news, reviews, seasonal menus, special events and competitions.
You can get in touch with us via Twitter, Facebook and Google+ or email us at team@afternoontea.co.uk if you have anything you would like to share or contribute.
---
Happy National Chocolate Week! We can't think of any better way to celebrate than to enjoy a delicious chocolate themed Afternoon Tea. We've rounded up 10 of our favourite UK wide..
If you are a chocoholic, you definitely don't want to miss out on these fabulous chocolate themed Afternoon Teas, each featuring an array of delicious treats.

Sheraton Edinburgh - One Square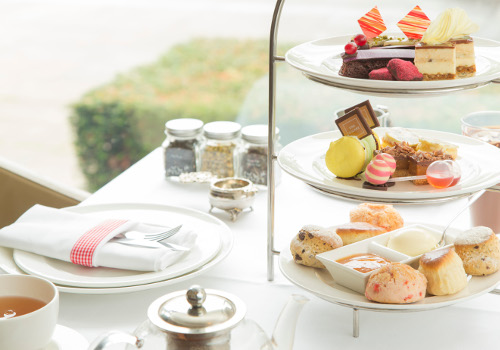 Chocs away! This autumn Sheraton Edinburgh - One Square have teamed up with their talented friends at Chocolate Tree to create a truly indulgent Afternoon Tea available until 19th November. Made in Edinburgh, Chocolate Tree's chocolate is organic, hand-crafted from bean to bar, and absolutely delicious!

R Chocolate, London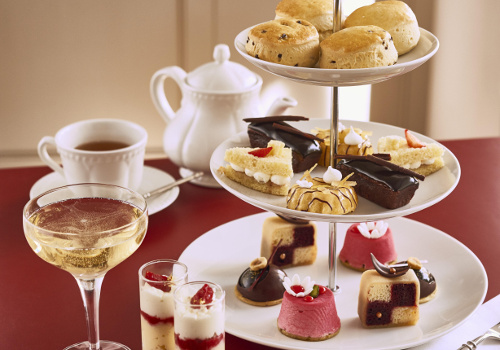 In the stylish area of Belgravia, located close to some of the best antiques shops and galleries in London, is R chocolate. They have created a menu consisting of purely sweet treats, so if you find yourself normally turning your nose up at the sandwiches on an Afternoon Tea menu, this is the place for you. There is extravagant Strawberry & Champagne mousse with pistachio biscuit, as well as traditional dishes such as a Victoria Sandwich and Lemon Drizzle cake. To finish, there are traditional scones with a cacao twist, as well as a tea of your choice.


The Chocolate Lovers Afternoon Tea at Hilton Green Park, Mayfair
The Chocolate Lovers Afternoon Tea is in the beautiful Hillton Green Park, in a building that dates back to the 18th century. Perfect for two, and set close to all the tourist attractions, stop for lunch and enjoy a spread of finger sandwiches and chocolate delights. Presented on a three tier display, there are trifles, cakes, and scones which are enough to please anyone. There is also a vast choice of Twinings Tea, so whatever your preferred flavour is, there's something for you.
Charbonnel el Walker Afternoon Tea at May Fair Kitchen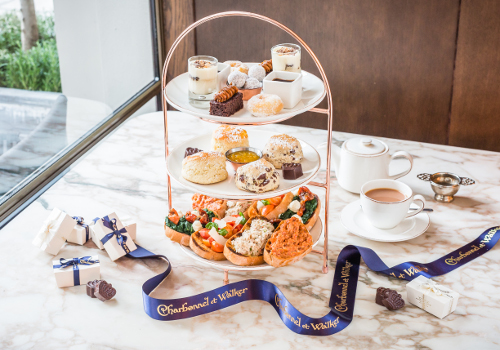 Up until the 30th June 2017, the May Fair Kitchen is serving their Charbonnel el Walker Afternoon Tea, a delight for every chocaholic out there. The menu takes a selection of Charbonnel et Walker truffles in different flavours, such as the Pink Marc De Champagne, as well as a selection of chocolate flavoured desserts, including a Tiramisu, a Flourless chocolate cake, and Donuts with a Chocolate sauce. If you're more of a savoury lover, the first course of the tea has a Mediterranean element, with a Trio of Bruschetta Trio of bruschetta in Cherry tomato, king crab with avocado and chilli, spinach and soft cheese, followed by a Pan con tomate.

Cocoa Cabana, Didsbury, Manchester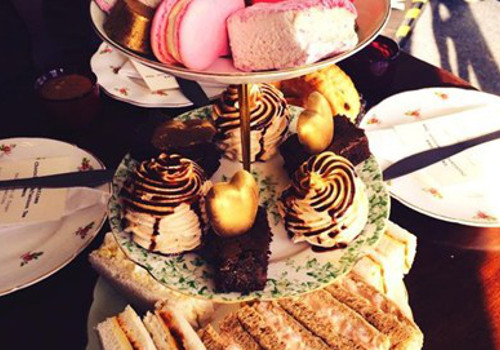 At an award-winning boutique chocolaterie in Manchester, Cocoa Cabana is famous for their match of traditional and experimental flavours married together to create a unique selection of delights. With unlimited tea and coffee, finger sandwiches to start, followed by clotted cream and salted caramel scones, the chocolaterie appeals to the sweet tooth. The desserts are the best part of the experience, with a mouth watering Chocolate Tart, Brownie, Mini Choux, and Mini Ganache. Delightful. Cocoa Cabana is fantastic if you're craving chocolate Afternoon Tea yet you're on a budget, as the menu costs only £16.95 per person.
Chocolate Dreams Afternoon Tea at St Martin's Lane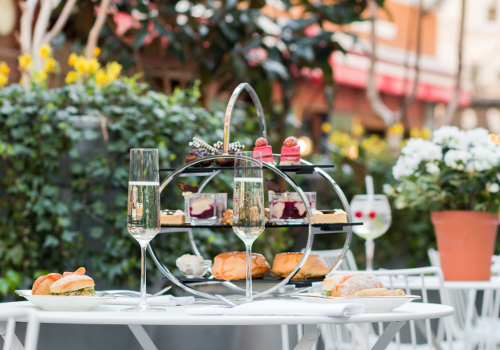 Located in the exciting West End area close to Trafalgar Square, St Martin's Lane is an attractive boutique hotel. Get comfortable in the Den area and have a Chocolate Dream. On the savoury menu there's a selection of rolls and brioche that is enough to tempt anyone, then get ready to be wowed by the grand selection of sweet treats available. If you prefer a fruitier dessert, there's a Raspberry Mousse with a passion fruit jelly and coconut dacquoise, or you can try a classic Salted Caramel bonbon. To finish off your experience there are scones on offer, and best yet, there is unlimited Hot Chocolat as well as tea to keep your thirst quenched!

Confessions of a Chocoholic Afternoon Tea at The Hilton Park Lane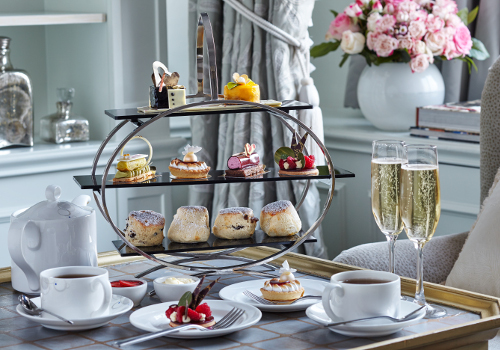 At the internationally famous Hilton Park Lane, there is the Confessions of a Chocoholic Afternoon Tea. With sandwiches either on malted seed, such as prawn cocktail and chive, or a mustard cress sandwich on a ciabatta bloomer. Through the year there are different chocolate themes, and expect to see different flavoured scones, such as the praline chocolate spread or the chocolate chip- all freshly baked. To finish, enjoy fruit pastries and a large selection of miniature fancies, we particularly like the Mint and White chocolate tart, as well as the Strawberry orange and chocolate puck.
The Chocolate Room, Harrow, London
The first of its kind in the UK, The Chocolate Room is a go-to for Afternoon Tea, both traditional and with a chocolate twist- at a reasonable price. The menu has more Hot Chocolate options than you can dream of, with 23(!) different flavours, including Tiramisu, Apple and Cinnamon, and Coconut. The sample menu contains traditional sandwich fillings, and warm fresh scones to follow. There are seasonal cakes and pastries, a choice from The Chocolate Room's Belgium Chocolate selection, and a naughty but nice Belgium chocolate shot to tempt the palette.
Chocola-tea at Hyatt Regency London, The Churchill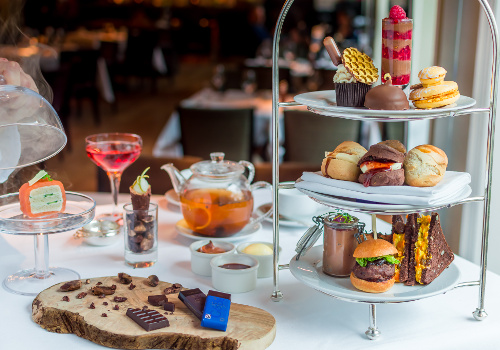 The Montagu at the Hyatt Regency London have teamed up with Green & Black's to craft London's only entirely Chocolate Afternoon Tea!With chocolate being the hotel's namesake Sir Winston Churchill's favourite dessert, what better way to celebrate Easter & the historic 25th anniversary of the iconic British brand Green & Black's, than with an extra special Afternoon Tea, in which every single element, including those all-important savoury delights, champions the humble cocoa bean and subtly infuses only the finest Green & Black's chocolate.
Be transported on a magical adventure with The Chesterfield Hotel's very special Charles at The Chesterfield Afternoon Tea. Enjoy all of the trappings of a traditional Afternoon Tea with a fun and chocolatey twist.
More posts from The AfternoonTea.co.uk Team