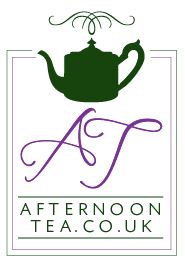 The AfternoonTea.co.uk Team
Here at Afternoon Tea Towers the team are always on the look out for Afternoon Tea related news, reviews, seasonal menus, special events and competitions.
You can get in touch with us via Twitter, Facebook and Google+ or email us at team@afternoontea.co.uk if you have anything you would like to share or contribute.
---
Afternoon Tea is an experience best shared with loved ones, whether its friends or family. No-one wants to be left out, so we've compiled a list of the top 10 Afternoon Tea's that are family friendly.
1. The Lanesborough - Knightsbridge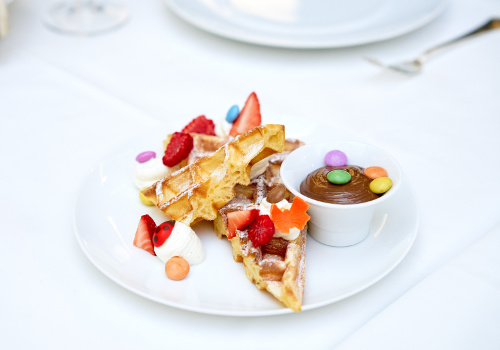 Situated directly opposite Hyde Park in a breathtaking London landmark,The Lanesborough offers a traditional, classic selection of much loved Afternoon Tea favourites and exquisite pastries, from the Caramel vanilla chou to the inviting Passion-mango square chocolate cookie. Even better, for the younger Afternoon Tea connoisseur there is their own exclusive selection of treats including finger sandwiches, waffles with a selection of toppings and juice or hot chocolate. More info here.
2. Le Meridien Piccadilly - Mayfair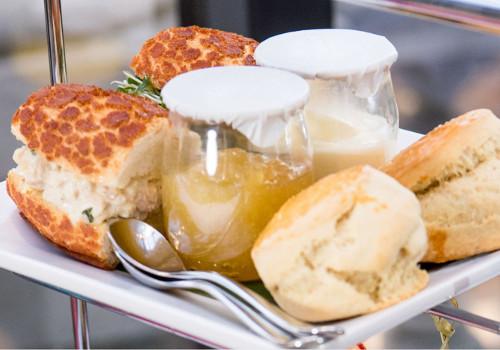 Running until the 21st September, the Summer Soiree Afternoon Tea at Le Meridien hosts a variety of options of Tea's, whether you prefer the traditional option, a G&T Afternoon Tea, and even a lighter option if you're not feeling too hungry. For the kids, there is the Children's Jungle Book Afternoon Tea which includes themed sandwiches, cakes and even a Cheeky Monkey Mocktail. More info here.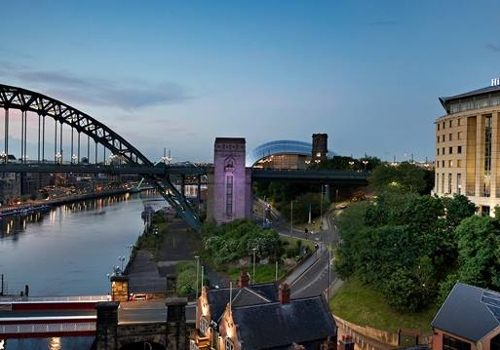 Further up North, The Hilton Newcastle has five variations of Afternoon Tea so that no-one is left out. There's the classic, Champagne or Cocktail versions, or if you have dietary limitations there is even a Gluten Free Afternoon Tea, which includes the traditional British Eton Mess. The Healthier selection means that if you're watching your weight you won't be left out, adding crudités, sorbets and a healthy boost smoothie. For your little ones, there is a mini version which has bite-sized cakes and ice creams. More info here
Commended in the Afternoon Tea 2016 and 2017 Awards, Charles at the Chesterfield Afternoon Tea gives the classic experience a twist that all the family can share. The menu includes delicate finger sandwiches and chocolate dusted scones that can be enjoyed while drinking their specially blended chocolate tea before diners can move on to a delicious selection of chocolate inspired cakes and pastries. Their is also a special Children's Afternoon Tea menu available. Again with a Gluten Free and also a Vegetarian option, it ensures that no-one is left out. More info here
5. King Street Townhouse - Manchester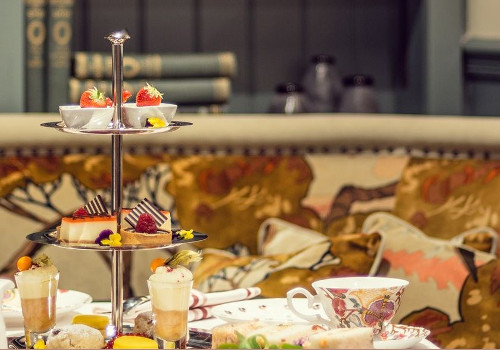 No-one is left out here, with not just a selection for the Ladies, but also a separate Gentlemen's Afternoon Tea menu for someone who may perhaps prefer something a little more masculine. For the women there is the classic menu, and the Gentlemen's menu includes a selection of canapes and a dessert of brownie and Baileys ice cream. There is also a smaller portion of the Ladies Menu for children. More info here
6. Park Room at Grosvenor House - Mayfair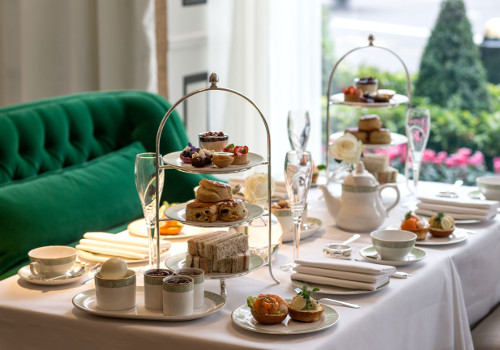 Anna's Afternoon Tea has a vast menu with open sandwiches as well as finger sandwiches, and an assortment of tantalising Afternoon Tea pastries to go with your scones and cakes. For the kids there is Grover's Childrens Tea with treats such as a miniature knickerbocker glory and your very own Grover the dog toy to take home! More info here.
7. Monmouth Kitchen - Covent Garden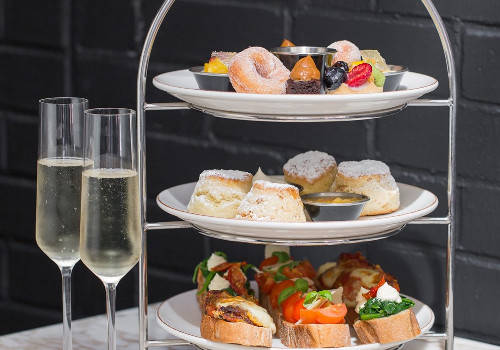 The El Dolce Semplice Afternoon Tea features a Mediterranean twist on the traditional Afternoon Tea with a trio of bruschetta replacing sandwiches, and exotic cakes for dessert such as white peach and oregano panna cotta. This is a menu your child will love, as on the El Dolce Nino menu there is even a margherita pizza on offer. This menu has more food involved than many other children's options, so make sure they're hungry! More info here

8. Millennium Hotel London Mayfair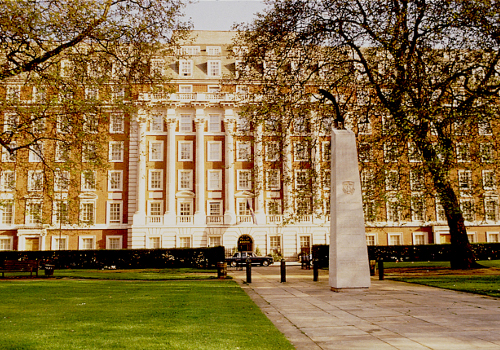 The Millennium set in leafy Mayfair serves a Young Diner's or Little Bear Afternoon Tea designed for children that was awarded Best Children's Afternoon Tea at the Afternoon Tea Awards 2017. More info here.
9. Montague on the Gardens - Bloomsbury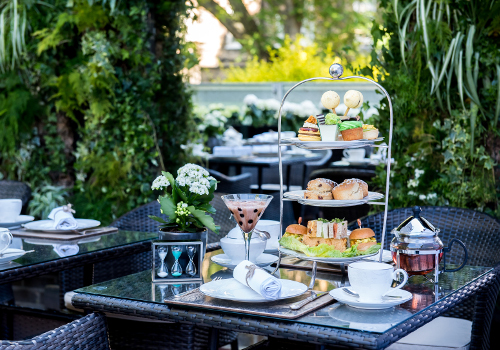 The Montague offers indoor and outdoor sittings, as well as the offer of a Terrace, and was Highly Commended in the 2017 Afternoon Tea Awards. With sandwiches, scones and seasonal pastries, their inventive Safari Afternoon Tea is an ideal treat you can enjoy all year round. Your child will feel special too at the Little Prince and Princess tea which has jam and peanut butter sandwiches, cupcakes and ice cream fit for a King! More info here.
10. Waldorf Astoria Edinburgh - The Caledonian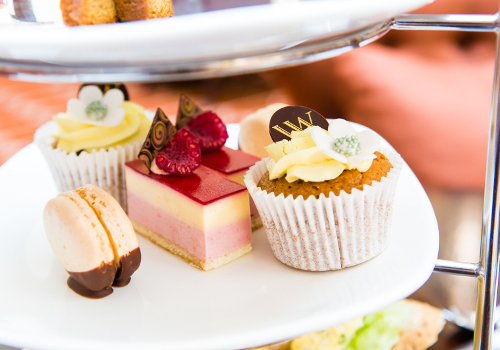 The Waldorf Astoria Edinburgh - The Caledonian Afternoon Tea fatures a variety of delicious savouries ranging from a caramelised, apple, feta and rocket wrap to a prawn marie rose brioche bun, and a selection of cakes and pastries including a popcorn and vanilla choux bun. There is also a children's version available so there is something for all the family! More info here.
More posts from The AfternoonTea.co.uk Team