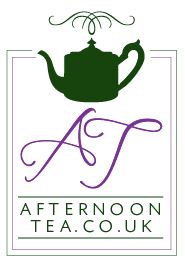 The AfternoonTea.co.uk Team
Here at Afternoon Tea Towers the team are always on the look out for Afternoon Tea related news, reviews, seasonal menus, special events and competitions.
You can get in touch with us via Twitter, Facebook and Google+ or email us at team@afternoontea.co.uk if you have anything you would like to share or contribute.
---
Missed out on the Beauty and the Beast Afternoon Tea? Never fear - London has a great variety of wonderful themed experiences that cater for every pocket and palate so you don't have to miss out.
A whole host of venues across the Capital have put a quirky twist on the great British tradition to create unique themed Afternoon Teas for you all to enjoy. We've rounded up 10 of our favourites below:
1. Science Afternoon Tea at The Ampersand Hotel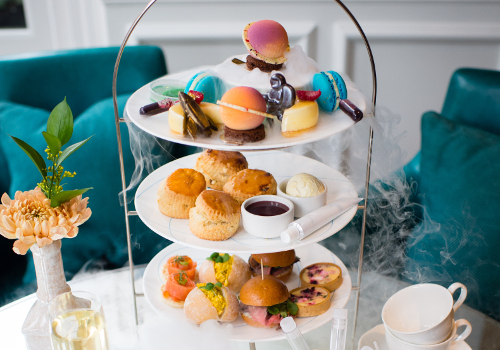 Winner of Best Themed Afternoon Tea at last year's Afternoon Tea Awards, The Ampersand Hotel offer a unique Science Afternoon Tea that will take you on an Afternoon Tea adventure beyond your wildest imaginations. Guests can enjoy themed treats inspired by the nearby Science Museum, including a chocolate spaceman and half moon cake. If you are in a decadent mood you can upgrade to include a glass of Champagne or Cocktail Flight. You can book your place here
Where is it?:
10 Harrington Road, London, SW7 3ER
2. Mary Poppins Afternoon Tea at aqua shard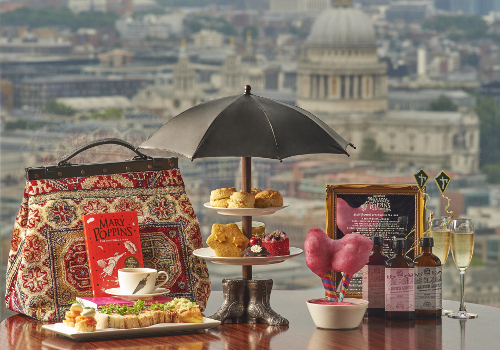 It's the Afternoon Tea experience that has taken London by storm! Take a trip down memory lane with this supercalifragilisticexpialidocious Afternoon Tea inspired by everyone's favourite nanny. Guests can indulge in a range of luxury themed treats including a chocolate and cherry pastry designed in the shape of Mary Poppin's hat, all while enjoying skyline views of London from the 31st floor of London's tallest skyscraper. This one is incredibly popular, so why not book your spot now
Where is it?:
Level 31, The Shard, 31 St. Thomas Street, London, SE1 9RY
3. Lock & Co Hatters Afternoon Tea - Sheraton Grand London Park Lane Mayfair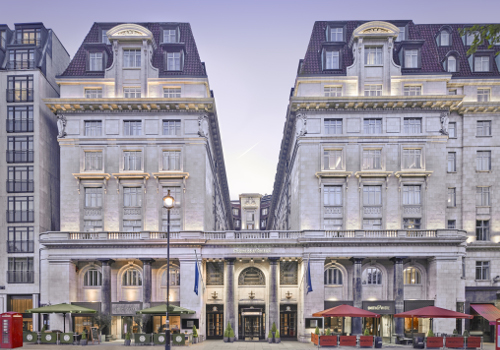 Set in the heart of Mayfair in one of London's most iconic locations, the Sheraton Grand London Park Lane have teamed up with Lock & Co. Hatters to create an Afternoon Tea that is a beautiful ode to the rich history of the Capital. With inventive pastries designed in the shapes of the oldest hat shop's most famous items, this is a themed experience that is not be missed! More info here
Where is it?:
Piccadilly, Mayfair, London W1J 7BX
4. Van Gogh Afternoon Tea at Rosewood London
Inspired by the latest Vincent Van Gogh exhibition at Tate Britain, the award-winning Mirror Room at Rosewood London has launched a brand-new Art Afternoon Tea in tribute to the legendary painter. The latest creation from Executive Pastry Chef, Mark Perkins, will comprise of 3 courses celebrating Van Gogh's legacy including traditional sandwiches and classic pastries inspired by the Netherlands, Van Gogh's hometown, and Paris, his residence in later years. Book Now
Where is it?:
252 High Holborn Street, London, WC1V 7EN
5. English Country Garden Afternoon Tea at The Marylebone Hotel Mayfair London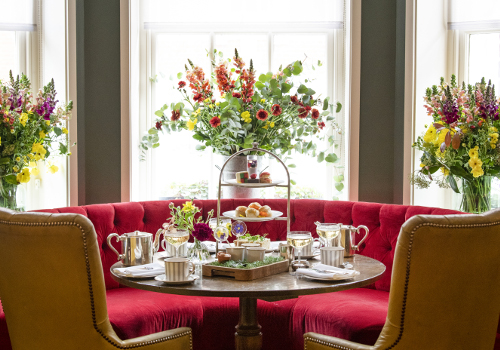 The charming English Country Garden Afternoon Tea at The Marylebone Hotel is the perfect way to welcome in the warmer season. Priced at £32 per person, this quintessentially British Afternoon Tea encapsulates an idyllic English country garden setting and can be enjoyed with a complimentary glass of sparkling wine. Book your spot here.
Vegan Afternoon Tea available
Where is it?:
47 Welbeck Street, London, W1G 8DN
6. River Thames Afternoon Tea Cruise - City Cruises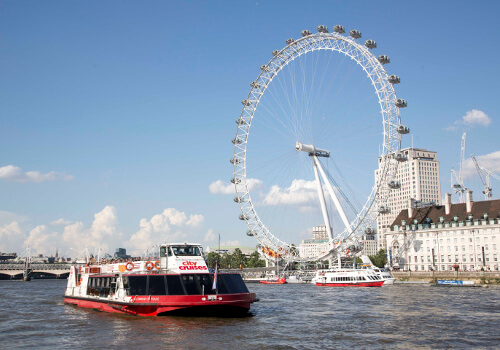 If you're looking for Afternoon Tea with a difference, how does tucking into delightful treats while travelling down the River Thames sound? With City Cruises you can see London's best sights while indulging in the great British tradition from the River Thames. This unforgettable experience is the perfect way to experience the best London has to offer. Book your spot here
Where does it start?:
Tower Pier, Lower Thames Street, Tower of London, EC3N 4DT
7. Mad Hatter's Afternoon Tea at Sanderson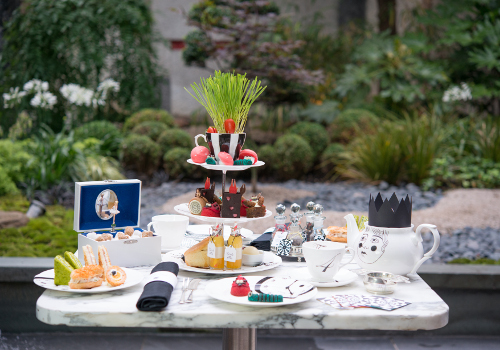 Tumble down the rabbit hole and enjoy the whimsical Mad Hatter's Afternoon Tea at The Sanderson. Inspired by Alice's adventures in wonderland, expect to meet plenty of familiar characters and recall childhood tales along the way. Discover menus hidden inside vintage books, teapots adorned with kings and queens and sandwich plates decorated with zebras birdcages and ticking clocks. If you're feeling in a decadent mood, you can also upgrade to add a cocktail for £40. For those with dietary requirements, there is a vegan alternative available.
Where is it?:
50 Berners Street, London, W1T 3NG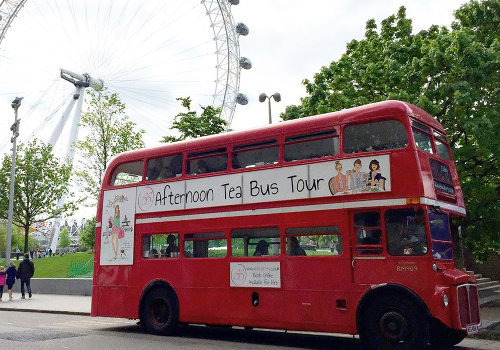 Another quintessentially London experience, the B Afternoon Tea Bus Tour gives guests the opportunity to enjoy the great British tradition, while riding on an iconic red routemaster bus. Your uniformed driver will take you round the best of London's sights including Big Ben, The Houses of Parliament and Hyde Park. Vegetarian and halal Afternoon Teas available.
There are two departure points from Victoria Coach Station and Northumberland Avenue. Find out more
9. High Coffee InterContinental London Park Lane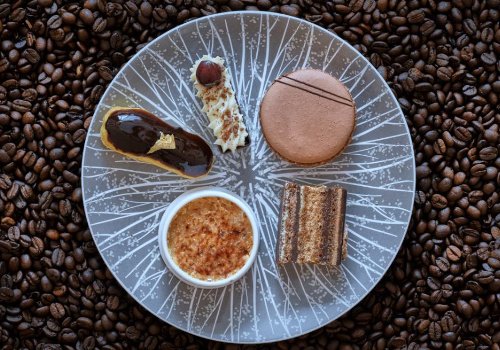 Afternoon Tea lovers in need of an extra caffeine fix can rejoice in this one of a kind offering at the Intercontinental London Park Lane. The High Coffee menu pairs sumptuous sweet and savoury delights with specially paired coffees to create a wholly unique taste sensation that'll leave you buzzing with excitement. You can book this experience here
Where is it?:
One Hamilton Place, Park Lane, London, W1J 7QY
10. Queen Victoria Afternoon Tea at Royal Garden Hotel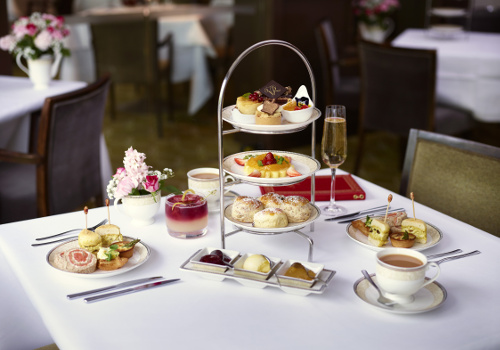 To commemorate the 200th anniversary of Queen Victoria's birth, the luxurious Royal Garden Hotel has created a spectacular new themed Afternoon Tea. Suitably set next door to Kensington Palace where the Queen was born in 1819, guests can enjoy a decadent menu in tribute to the Queen's famously adventurous appetite, while enjoying breath-taking views of Kensington Gardens. You can book here
Where is it?:
2-24 Kensington High Street, London, W8 4PT
More posts from The AfternoonTea.co.uk Team