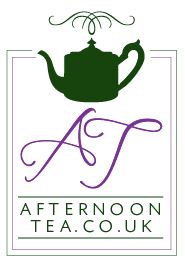 The AfternoonTea.co.uk Team
Here at Afternoon Tea Towers the team are always on the look out for Afternoon Tea related news, reviews, seasonal menus, special events and competitions.
You can get in touch with us via Twitter, Facebook and Google+ or email us at team@afternoontea.co.uk if you have anything you would like to share or contribute.
---
Feel like something a little different from the traditional? Here are 10 unique Afternoon Teas in London that will make your dreams come true.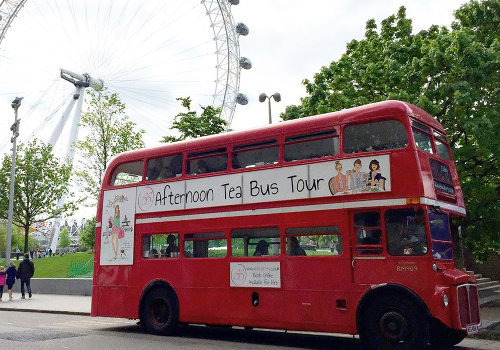 Ever wonder how London looks differently when sipping a cup of tea on a ride by a bus?
This London red bus featured Afternoon Tea ride will guide you around the historical and modern sights in the city centre. Get on the bus from 8 Northumberland Avenue or Victoria Coach Station. You will be served with cakes and sandwiches chosen from the menu. Take a sip of the tea and start your journey.
2. Lancaster London Hotel - Paddington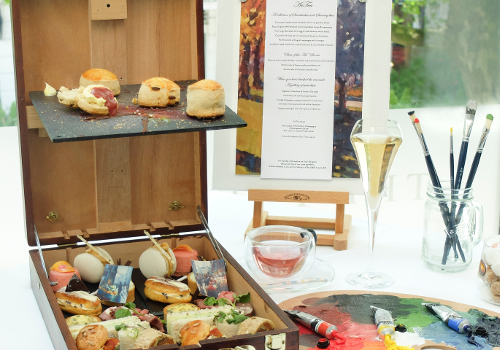 Presented on easels and featuring miniature edible paintings, the ARTea is a true diorama of hues, flavours and whimsical touches. The Lounge Bar is arranged with rotating exhibition of local and International artists.
3. Mirror Room at Rosewood London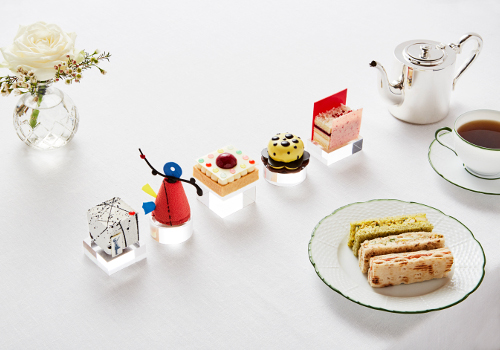 Mirror Room is housed in Rosewood London, an ultra-luxury High Holborn hotel. The mirrored ceilings and walls with tables laid with exquisite Limoges china, crystal and silverware provide a decadent environment to feast on Afternoon Tea in London. Enjoy sweet delicacies that are quite literally, works of art and inspired by renowned artists such as Yayoi Kusama and Damien Hurst.
4. Chocolate Dreams Afternoon Tea with Hotel Chocolat at St Martins Lane Hotel
The Chocolate Dreams Afternoon Tea with Hotel Chocolat at St Martin's Lane provides the best experience for all chocolate lovers. The multiple selections of flavoured hot chocolate spoil you together with sweet and savoury bites. This Afternoon Tea is located at St Martins Lane Hotel, only minutes from the Royal Opera House, Trafalgar Square, and the main shopping area. If you are a chocolate lover, you definitely do not want to miss this dreamland filled up by rich chocolate flavours.
5. Chesterfield Hotel - Mayfair
Another chocolate heaven awaits guests at The Chesterfield with their inventive Charles at the Chesterfield Afternoon Tea featuring a whole host of delicious chocolate themed treats. The menu includes delicate finger sandwiches and chocolate dusted scones that can be enjoyed while drinking their specially blended chocolate tea before diners can move on to a delicious selection of chocolate inspired cakes and pastries. Their is also a special Children's Afternoon Tea menu available.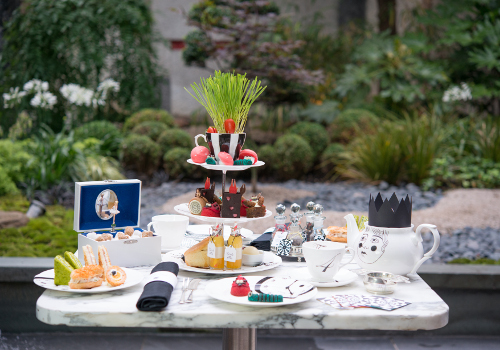 The Best Themed Afternoon Tea owner in Afternoon Tea Awards 2016, Sanderson, makes your Wonderland dream come true. Tumble down the rabbit hole for the 150th anniversary of Alice in Wonderland and enjoy all the splendour of Mad Hatter's Afternoon Tea.
Dining with teapots adorned with kings and queens, plates decorated with birdcages, carousels and ticking clocks upon which rest savoury. It may take some time to discover the hidden menus inside vintage books, but it is worth the time and the visit.

Enjoy the brand-new Sherlock Holmes Afternoon Tea in Kona at Taj 51 Buckingham Gate. Experience a mysterious selection of savoury and sweet treats inspired by London's most famous detective. The Sherlock Holme's Afternoon Tea offers a variety themed savoury goods including a Baker street pie, alongside cakes and pastries such as a Mrs Hudson's pudding.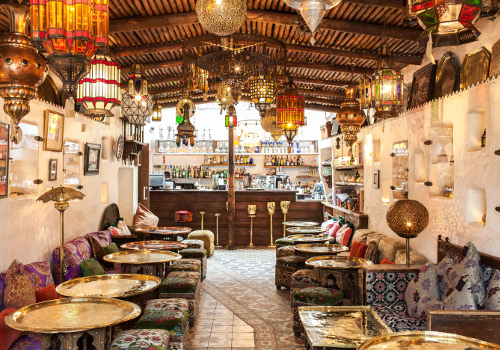 Momo is an 'exotic haven of North African delight' that offers an authentic Mediterranean and Moroccan cuisine. The themed delights are accompanied by fresh scones and delicious sandwiches to create a tasty twist of traditional contemporary.
The exotic haven supplies a huge variation of teas: black tea, white tea, green tea, herbal infusions and even more for you to choose.
9. InterContinental London Park Lane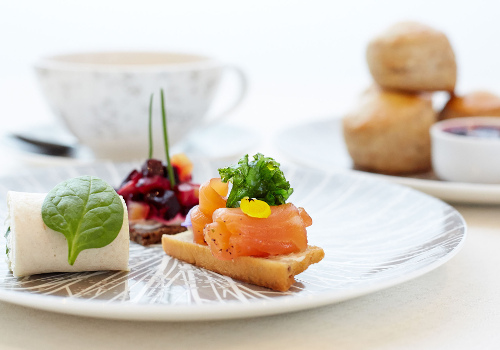 Experience all of the pure joy of Afternoon Tea, with zero guilt with the InterContinental London Park Lane Afternoon Tea made from foods that are wholesome as they are delicious.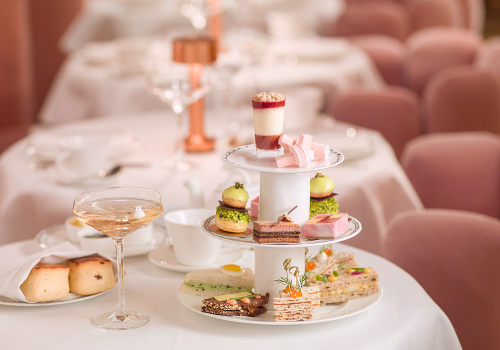 Michelin star-awarded sketch covers two expansive floors of a converted 18th-century building in Conduit Street, just off Regent Street in the exclusive neighbourhood of Mayfair.
British artist, David Shrigley, transformed the Gallery at sketch as part of the long-term programme of an artist-conceived restaurant. 239 new works line the restaurant's walls, forming the largest group of original drawings David Shrigley has ever exhibited. Shrigley uses the dining table as an auxiliary exhibition space, a platform for the presentation of new work by himself and three Michelin Starred Master Chef, Pierre Gagnaire.
More posts from The AfternoonTea.co.uk Team