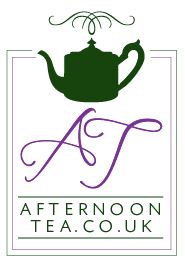 The AfternoonTea.co.uk Team
Here at Afternoon Tea Towers the team are always on the look out for Afternoon Tea related news, reviews, seasonal menus, special events and competitions.
You can get in touch with us via Twitter, Facebook and Google+ or email us at team@afternoontea.co.uk if you have anything you would like to share or contribute.
---
We've partnered with Lanson Champagne and JW Mariott Grosvenor House Hotel London to give one lucky winner Champagne Afternoon Tea for two plus an overnight stay to celebrate the launch of our new cuvée Le Black Réserve.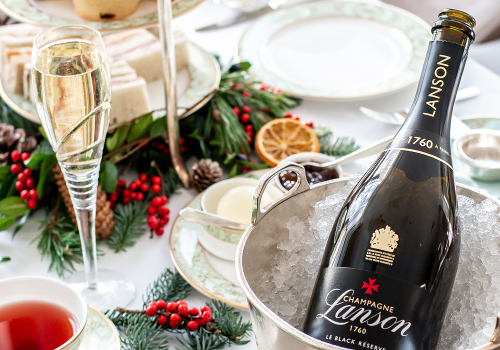 Enter here for a chance to win a stay at the 5-star Grosvenor House Hotel London, plus Afternoon Tea in the elegant Park Room topped off with the new Lanson cuvée Le Black Réserve Champagne.
Lanson offers a mark of excellence. Founded in 1760, Lanson is one of the oldest Champagne Houses. For 260 years, the men and women of Lanson have followed the family heritage to pursue the endless quest of excellence. They have always been led by the love of the terroir, the love of a conscientious work and the desire of sharing it. The emblematic Lanson Cross is the symbol of this philosophy.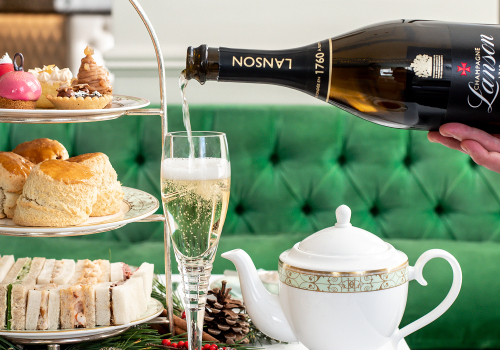 The Champagnes have a unique and authentic style coming from a meticulous selection of Crus, a vinification according to the traditional Champagne method, a rare collection of Réserve wines and a longer ageing in cellars.
Hervé Dantan - Lanson Winemaker - created Le Black Réserve Brut to mark the 260th anniversary of the House. Le Black Réserve offers a non-vintage wine in the same freshness and vitality as Le Black Label Brut with more complexity and fullness to pair with fine dining. It is made from an extensive blending process of 100 Crus among 70% of Grand Cru and Premier Cru and with a higher quantity of Réserve wines. Mostly aged in casks the wine will become more mature and generous.
This December, Lanson is delighted to be partnering with the prestigious JW Marriott Grosvenor House London for the launch of the new cuvée Le Black Réserve.
The luxurious 5-star hotel opened in 1929 in the heart of Mayfair, on London's iconic Park Lane and overlooks Hyde Park. Today, the elegant Park Room is home to the most sumptuous Afternoon Tea experience hence the perfect stage to officially introduce the critically acclaimed new cuvee Le Black Réserve.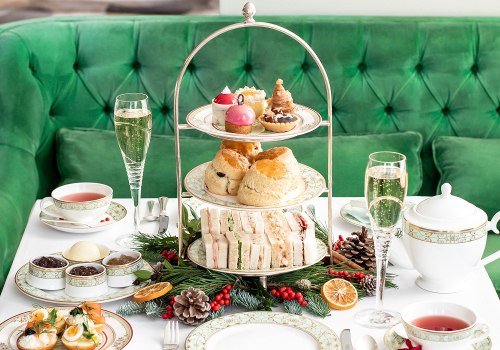 To celebrate, one lucky winner will receive Lanson Champagne Afternoon Tea for two people with one night's stay at JW Marriott Grosvenor House Hotel. Enter here now for a chance to win!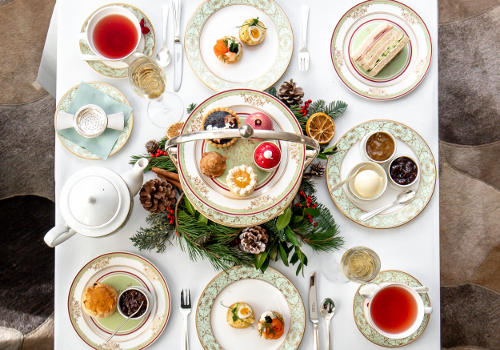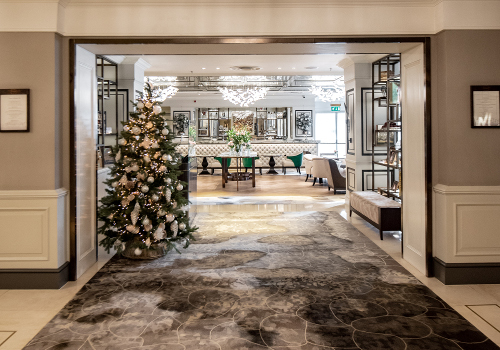 More posts from The AfternoonTea.co.uk Team