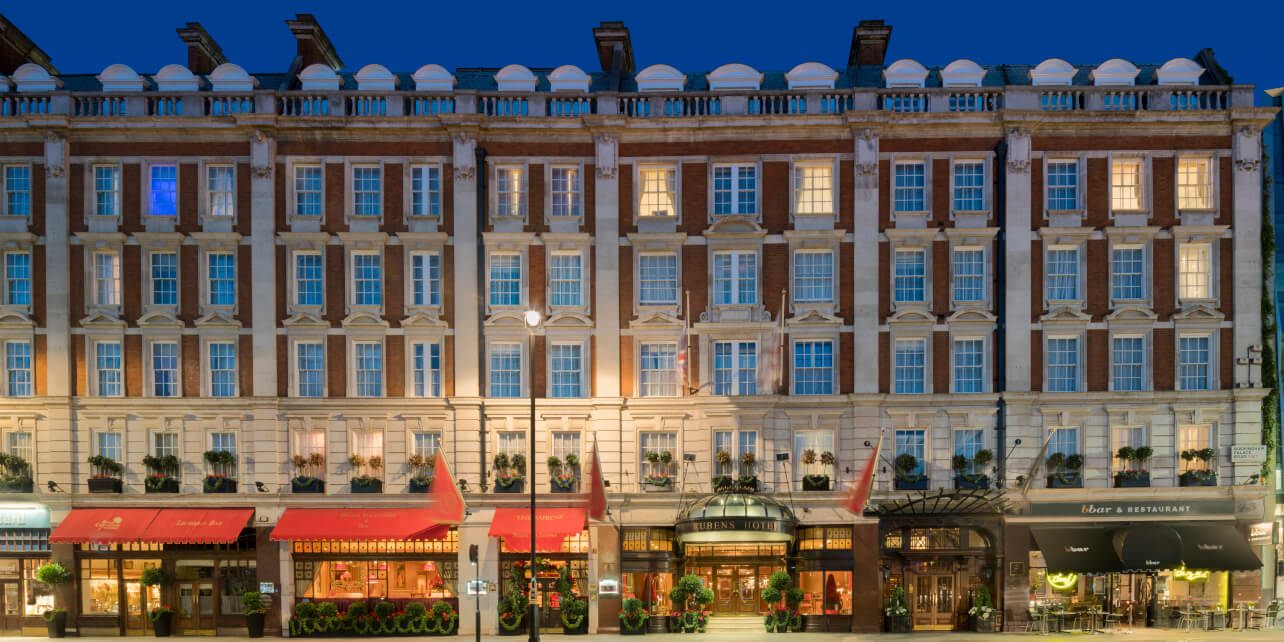 Buckingham Palace is such a monumental  location and full of fascinating historical information, making it a prime location for a family day trip. Rubens, nestled directly opposite the Royal Mews, has created the perfect Afternoon Tea for both big and little ones alike to continue the regal sentiment. 
Overlooking the Palace, little Princes & Princess can indulge in the sweetest of treats with The Rubens' 'Little Prince and Princess Tea'.  The menu ensures to suit as hot chocolate is an option to be served out of the most regal pot. Teas and juices are also an option, to guarantee that each child is treated like royalty.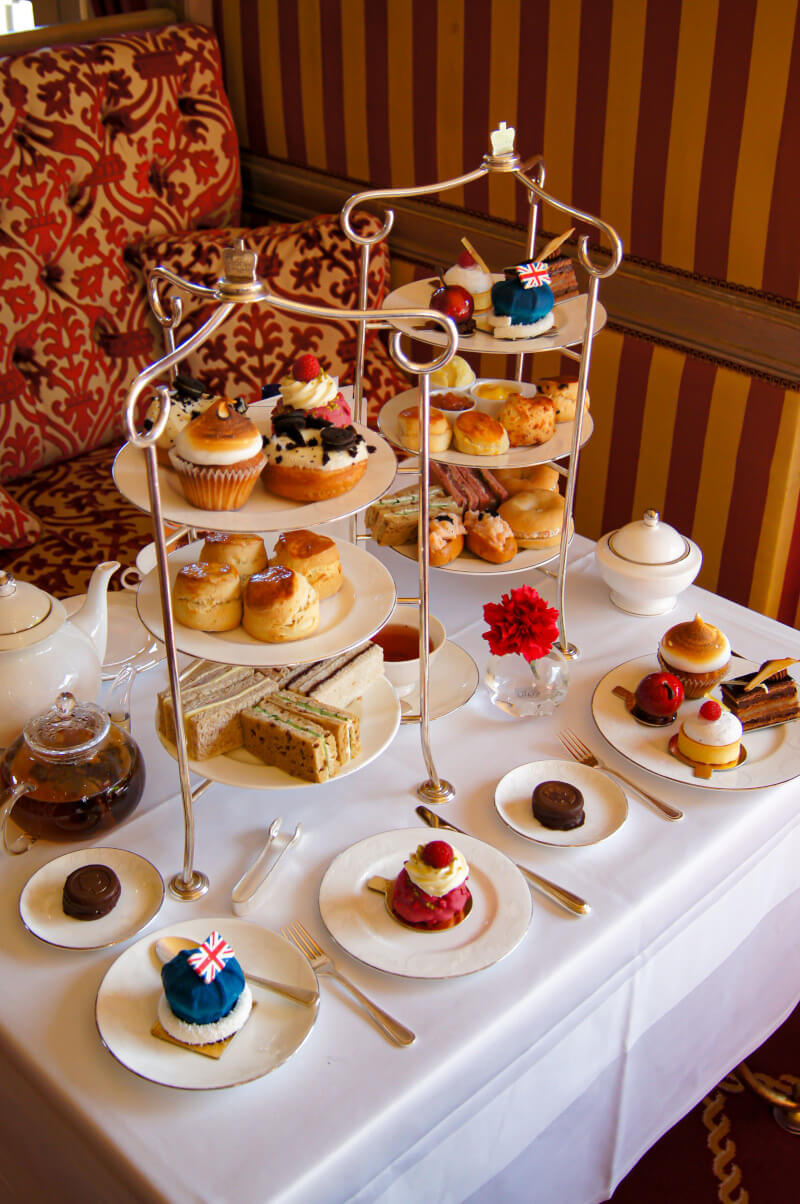 Rubens have clearly thought about each individual child's needs as there is a choice of plain white bread or carraway seeded bread for their sweet and savoury sandwiches. Including ham & cheese, cucumber & cream cheese, Nutella or peanut butter & jam, children's tastes are taken into consideration as they can choose any or all of this selection.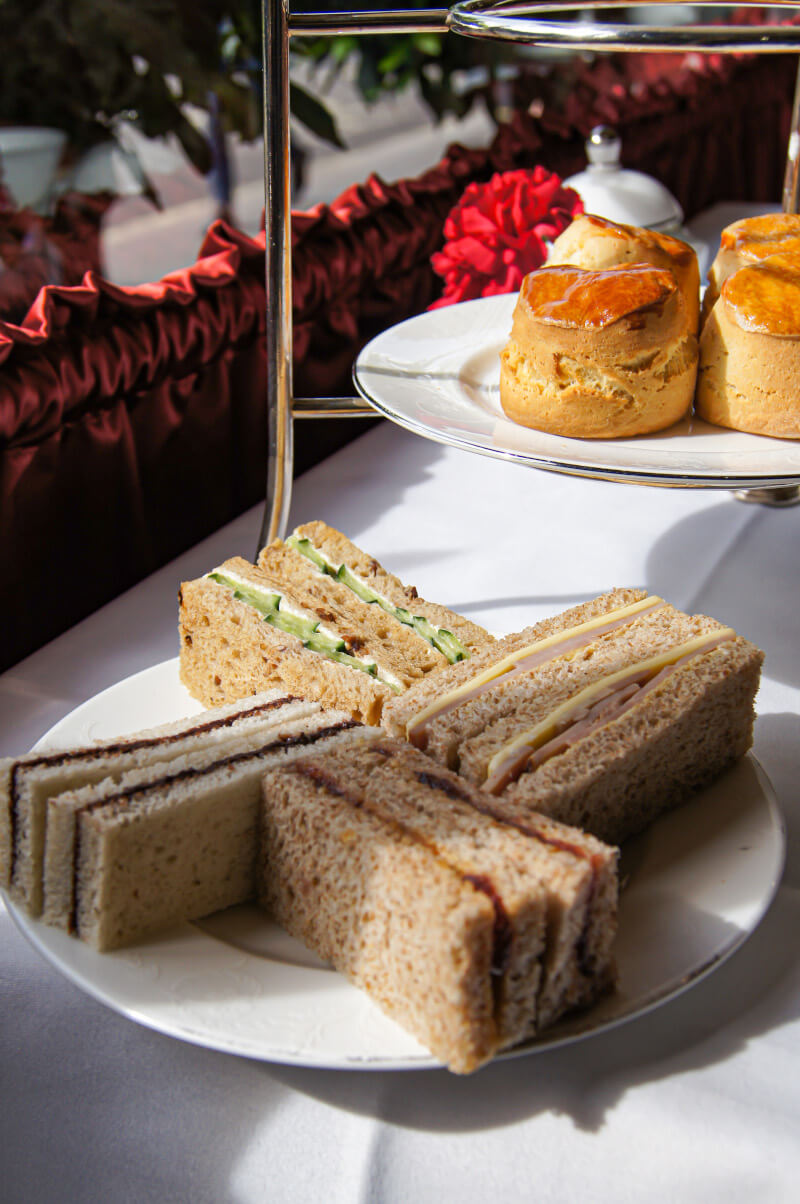 Ensuring that they are not left out from the elegant grown up selection, they are also served plain & honey and white chocolate scones alongside the traditional clotted cream & preserves. 
Upon the top tier stands every child's dream selection! A dish full of sweet treats that could belong in Charlie and the Chocolate Factory look just as inviting as they taste. Our personal favourite was the rasberry choux, covered in ruby chocolate and filled with a chocolatey caramel center. Finished with a piped cream and raspberry topping it is a deliciously delightful treat.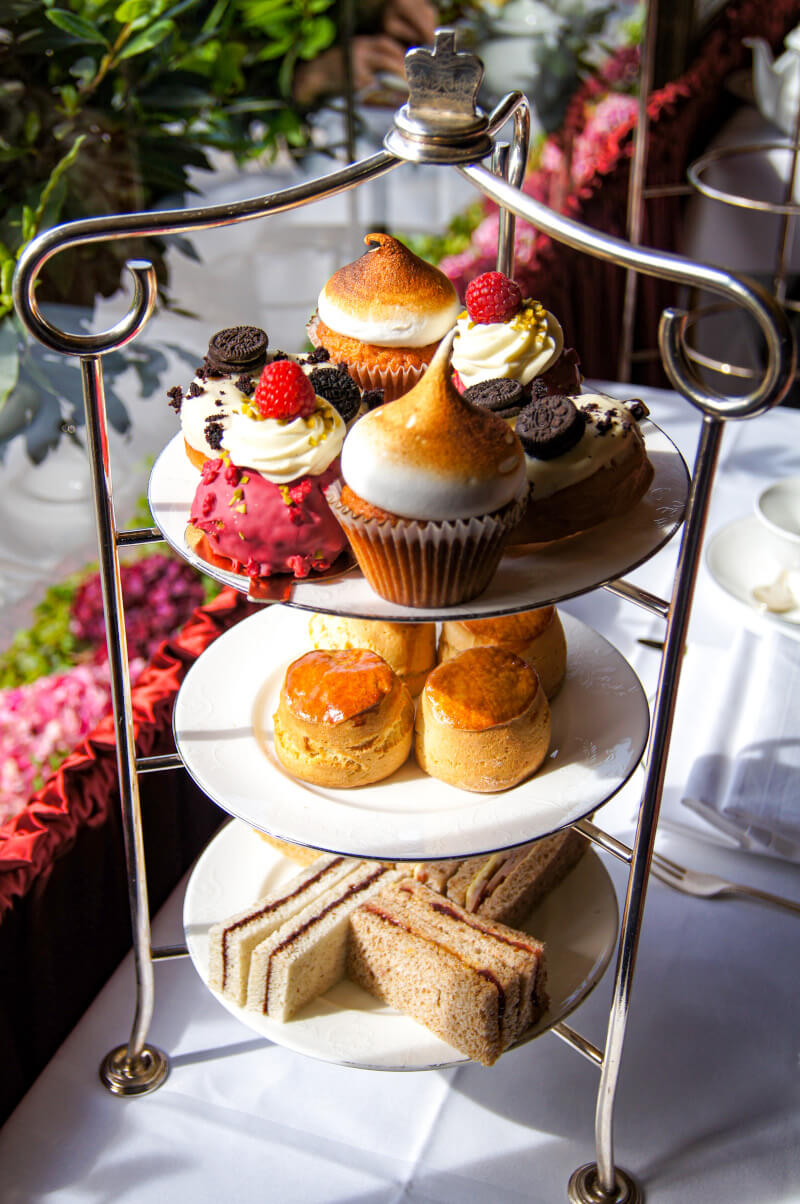 The vanilla cupcake is base for the largest toasted meringue topping, which adds a sweet chewiness to the soft sponge and the Oreo doughnut, covered in white chocolate has a delicious crunchy crumb. 
If there's too much to indulge in for your little one, the kind, accommodating staff are more than happy to pack away any unfinished treats to be enjoyed later.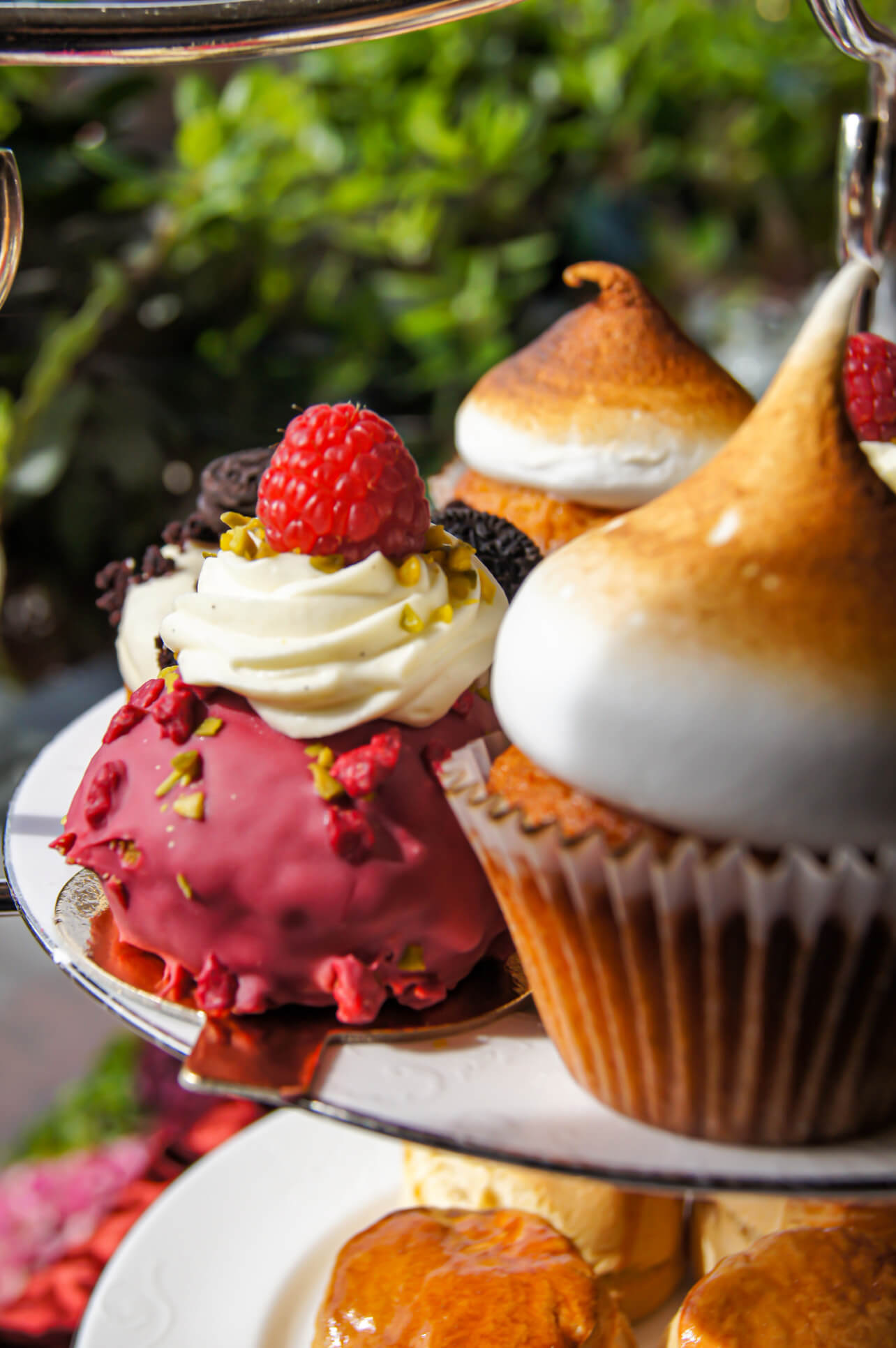 The experience is an elegant yet enjoyable experience for all generations and a fantastic way to introduce little ones to one of Britain's most established tradition in London's most regal locations.
Little Prince and Princess Afternoon Tea at The Rubens at The Palace is priced from £25 per child (under 12 years old). An adult's version of the Afternoon Tea is available priced from £60 per person. Click here for full details and to book.