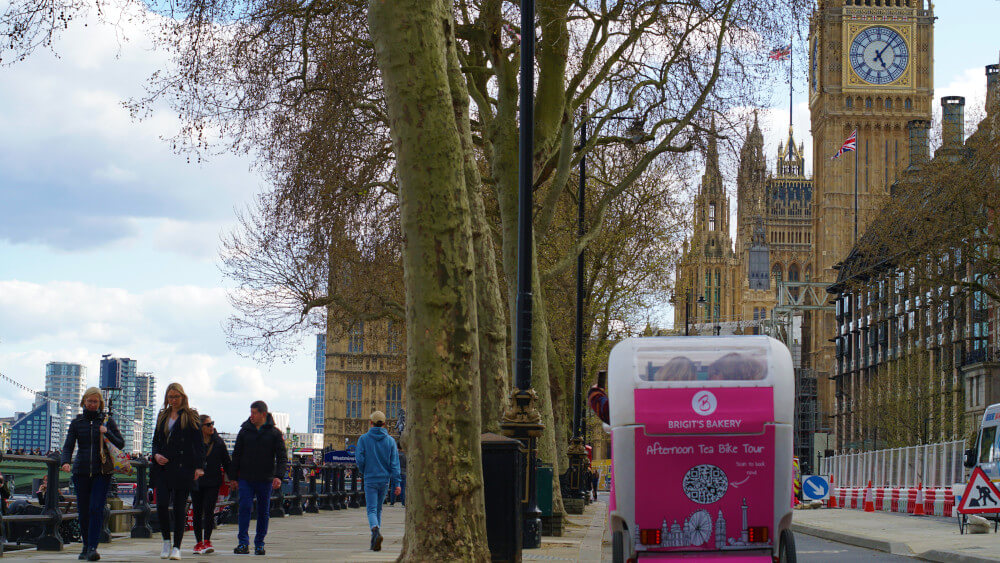 London is one of the world's most beautiful cities - Embellished with history and renowned architecture it is the perfect backdrop for a quintessential British tradition: Afternoon Tea.
Brigit's Bakery are famed for their double decker bus tours and have now partnered with Veluba to create an eco-friendly tour on fully covered E-trike.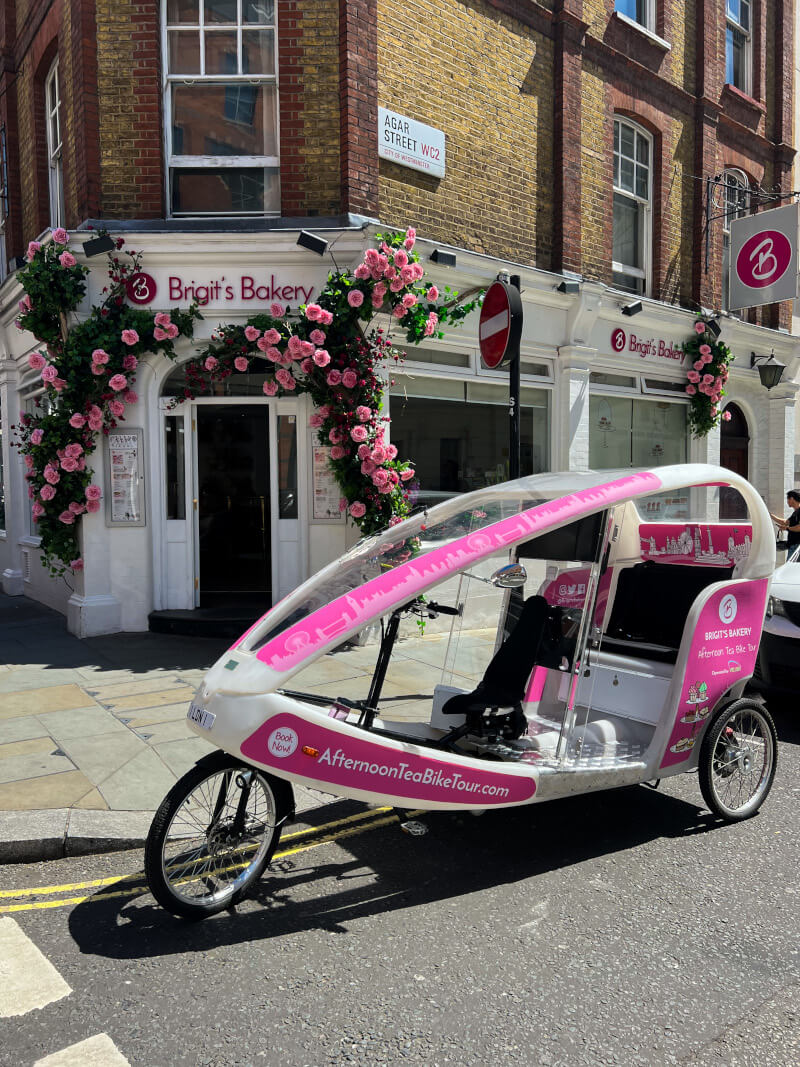 The unique tour takes you through the streets of London and past the city's most iconic sites. Starting in Covent Garden outside Brigit's pretty bakery, you collect your pink Afternoon Tea box filled with a range of delectable delights.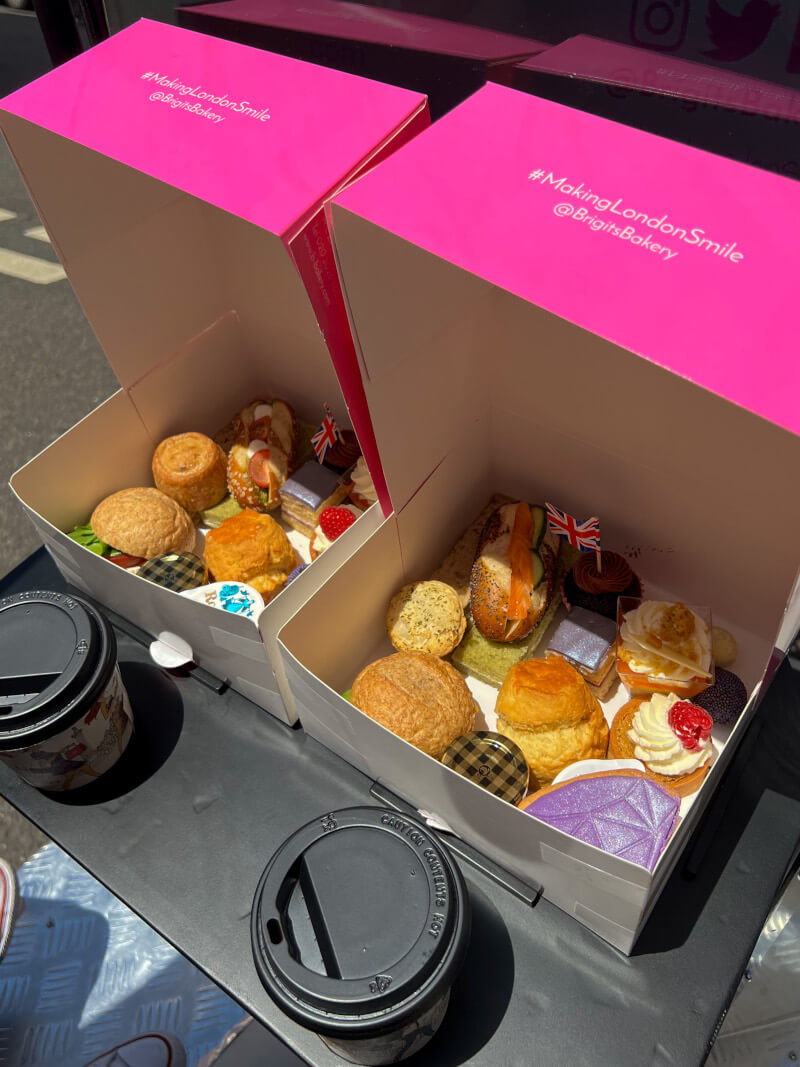 Stuffed with all the treats you would expect from a traditional tea the box is filled to the brim - I was pleasantly surprised with the sweetest mini pot of jam and clotted cream to accompany the warm scone.
Entering the bike, we strap ourselves into the comfy sofa-like seats behind Beth, our tour guide who will be cycling through the city. She turns on a screen with a multilingual tour but informs us that she can slow down near the more historic sites and give us further information.
From Covent Garden we head to Trafalgar Square past The National Gallery where I decide to indulge in the tea. Alongside the more traditional finger sandwiches we also received a smoked salmon in a pretzel bread and a mini cheese tart. I loved the variety of breads included and everything was clearly fresh.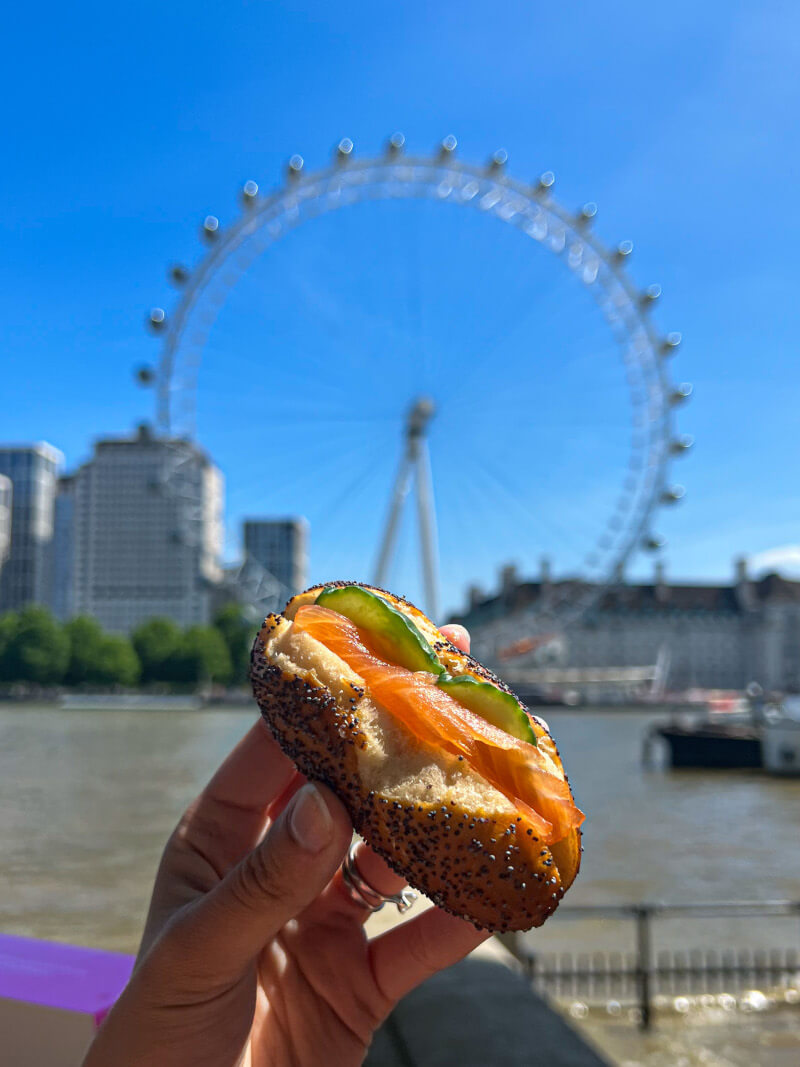 Continuing down The Strand and towards St Pauls we devoured the pastries washed down with a warm tea, decorated in a London tea theme cup. I was concerned that there may have been some spillage, but the table had holders ensuring that everything stayed in place.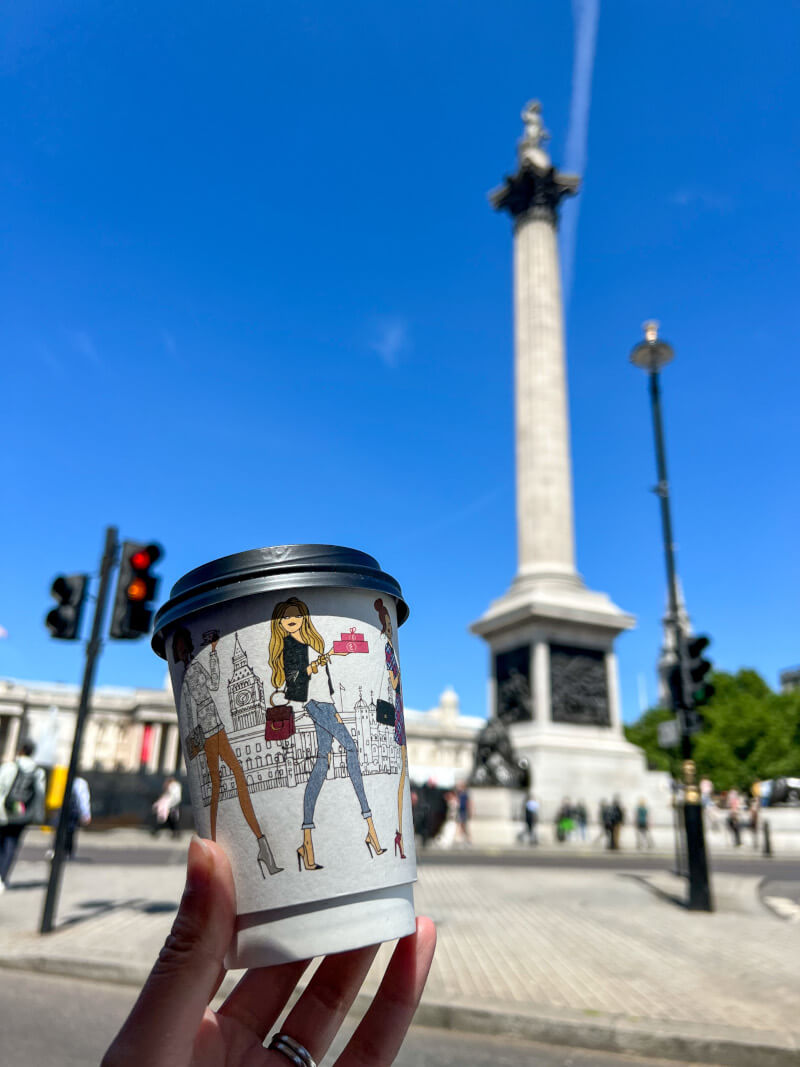 Beth did very well with the busy London roads and we glide through lesser known routes seeing the city in a completely different light. We cross over on the Northbank, cycling parallel to the Thames and it is really a beautiful sight. This renowned view of the London Eye, Big Ben and The Thames is even more stunning digging into a rich chocolate cupcake!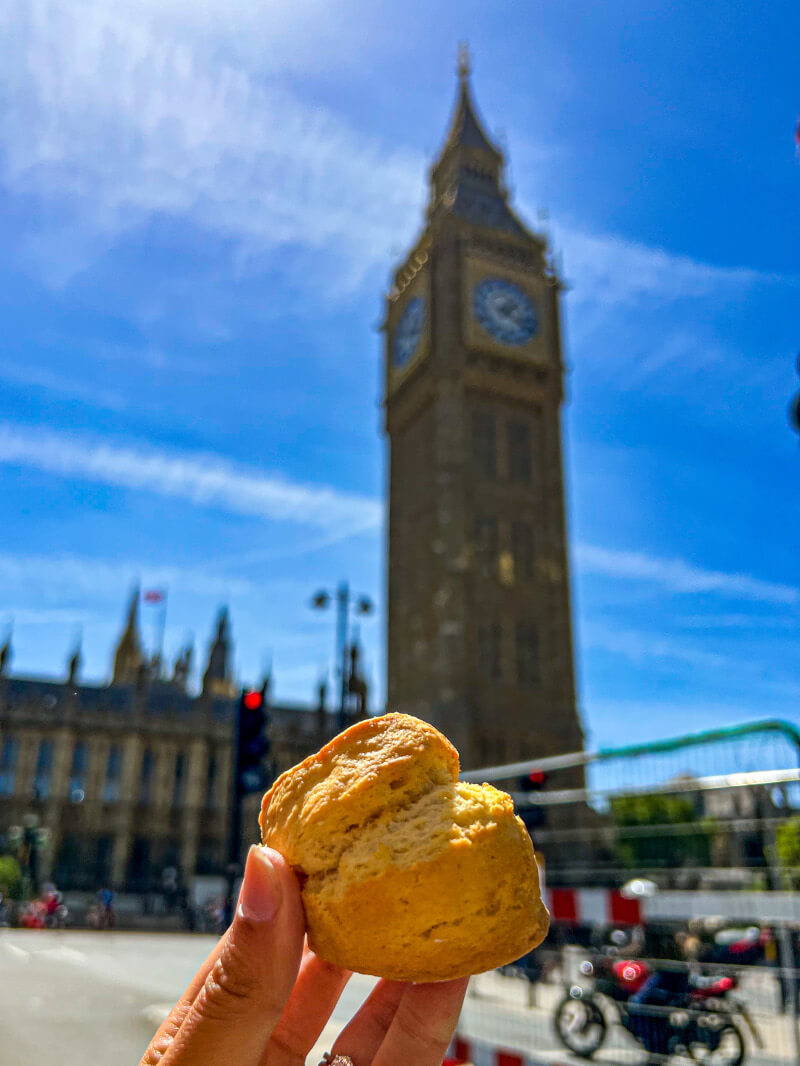 Heading towards Parliament we enjoy a themed ice biscuit, terrific truffles and a slice of Victoria sponge. Beth was great at making sure we were able to view all the sites we wanted on the route, giving us time to also enjoy the menu. Pulling up in Trafalgar Sq after passing in front of Downing Street we realise the tour is unfortunately over. Lasting over an hour, it is the perfect duration to enjoy your tea whilst taking in the sites. The high quality of the food is to par as you would expect from their cafe and having the bike to yourselves creates a more personal experience.
We were incredibly lucky to have sunny blue skies on our trip, however if the weather is more typically British on your visit, detachable doors are available ensuring that tours go ahead in all weather.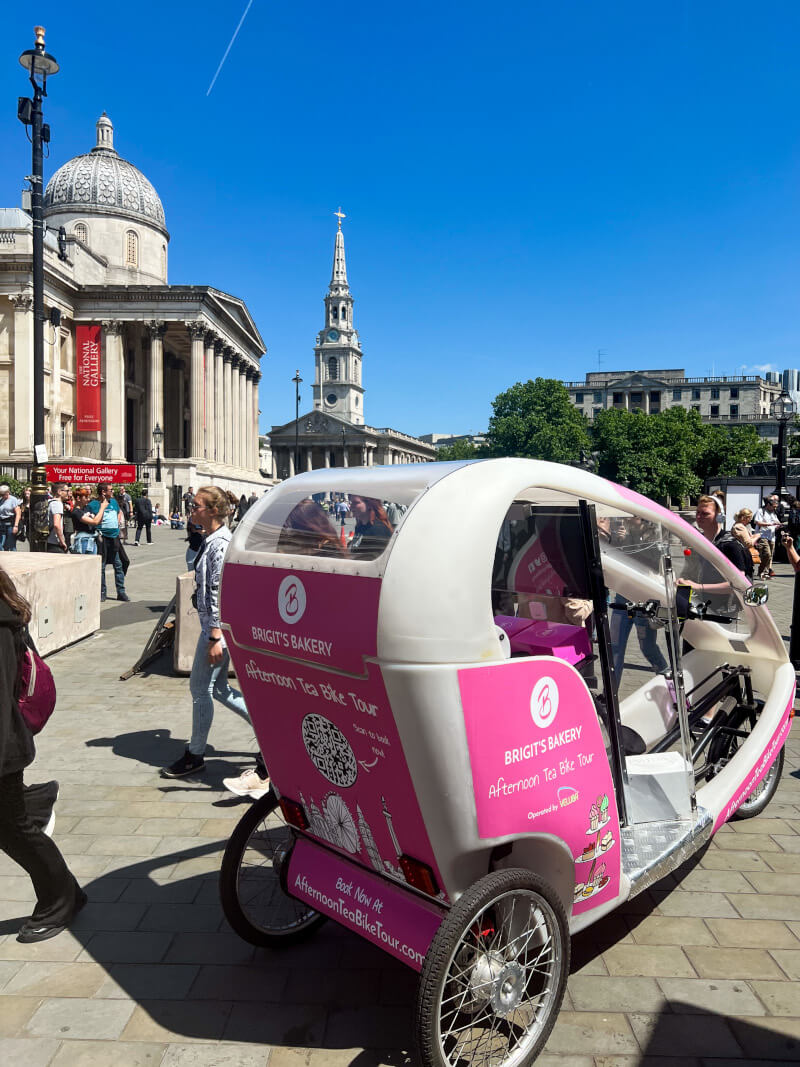 This is a deliciously unique way to see the city, celebrate a special occasion or just play tourist at home!
Click here for full details about the Veluba Afternoon Tea Bike Tours and to book your experience now.