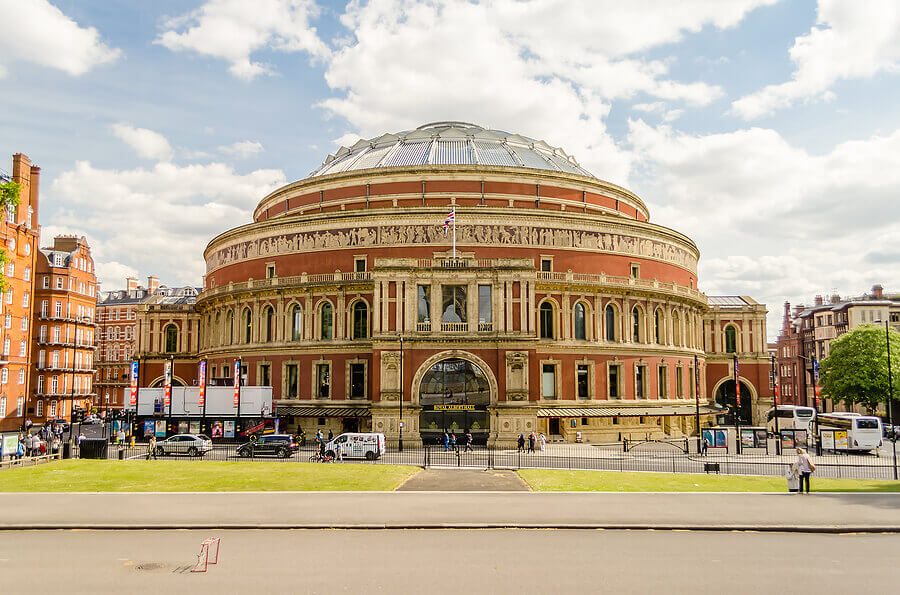 The AfternoonTea.co.uk team explored Kensington to show you the best ways to work up an appetite before indulging in a delightful Afternoon Tea at one of our luxurious venues located within this exclusive area.
Be careful about Kensington, because some places called Kensington aren't really Kensington. To explain: while South Kensington can be regarded as a part of Kensington, the districts of North Kensington and West Kensington are regarded as distinct from Kensington.
North Kensington is separated from Kensington by Notting Hill. West Kensington is separated from Kensington by the West London railway line. The edges of Kensington are not well-defined. The parts of Kensington (still with us?) which are of most interest to you the visitor are its commercial heart in Kensington High Street and the well-known Museum district of South Kensington.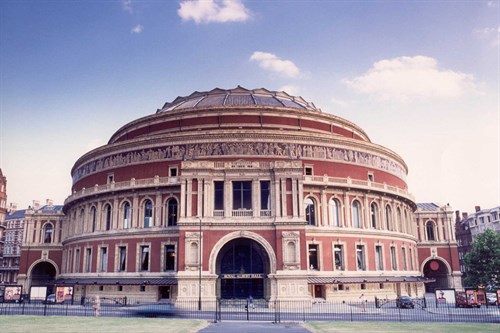 Royal Albert Hall
Although there was a church at Kensington in Anglo-Saxon times and the area is listed as a farm in the Domesday Book, it was only in the early 17th century that Kensington began its rise to fame. It was then that the low ridge of rising ground south of Notting Hill (or 'Nutting' Hill, a favourite haunt for nut-gatherers) became the site of a number of large mansions whose owners there enjoyed all the advantages of a country estate within easy reach of London. The area was noted for its market gardens and nurseries which flourished until the early 19th century when the spread of London made the land more profitable for building purposes.
In the later 17th century the area, with its healthy climate away from the smoke and filth of London, was a favourite destination for pleasure excursions, and Samuel Pepys in his Diary describes several happy visits he made there. King William III moved there in 1689 to alleviate his chronic asthma, and his country palace at Kensington did much to increase the prosperity and fashionable nature of the area. Queen Victoria was born at Kensington Palace in 1819, a fact commemorated on her death in 1901 by the area being given the status of a Royal Borough.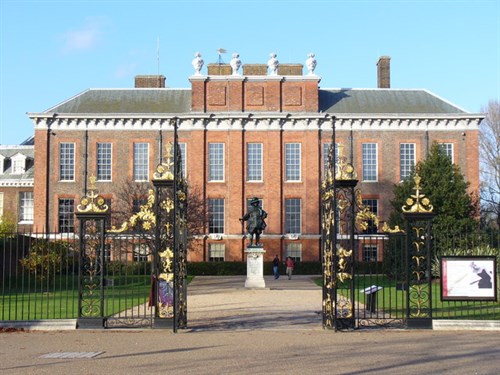 Kensington Palace
Kensington is, in general, an extremely affluent area, a trait that it now shares with its neighbour to the south, Chelsea. The area has some of London's most expensive streets and garden squares, including the delightfully leafy, flowery Edwardes Square, where the houses are almost hidden in greenery.
St Mary Abbott Church, Kensington High Street
As mentioned above, the focus of the area is Kensington High Street between the fine Victorian Parish Church and Holland Park to the west. Leave lots of time to stroll and explore if good shopping and leisurely people-watching are your kinds of thing. Fine, fascinating little individual shops, antique galleries, cafes and the occasional superior pub also run all the way up Kensington Church Street to Notting Hill.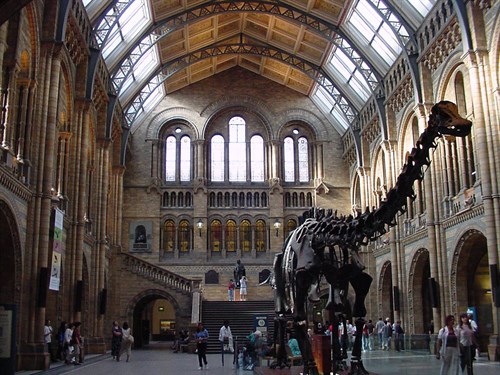 Natural History Museum
Kensington's second activity centre is South Kensington, where a variety of small shops, cafes and restaurants are clustered close to South Kensington Underground station. This is also the southern end of Exhibition Road, the thoroughfare that serves the area's museums and educational institutions. Leave days, weeks, or even a lifetime to explore such national treasure-houses as the Natural History Museum or the Victoria and Albert Museum.
If you are interested in booking Afternoon Tea at one of our many great venues located in Kensington, you can view our full guide below.