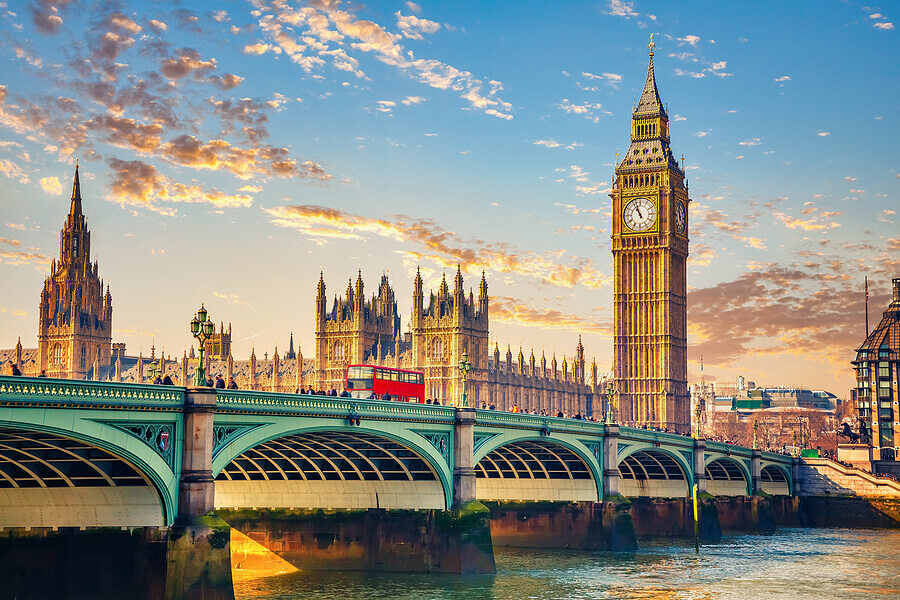 The AfternoonTea.co.uk Team have taken a walking tour of Westminster & Victoria to show you the best places to explore and build up an appetite before indulging in delightful Afternoon Tea in this historic area.
Westminster is a central London area lying on the north bank of the River Thames.
It contains at its heart a dense conglomeration of great national buildings, shrines and monuments. Here you will find the Palace of Westminster, Buckingham Palace, Westminster Abbey and Westminster Cathedral, as well as the great Street of Government, Whitehall, lined with Ministries and Departments almost all the way up to Trafalgar Square.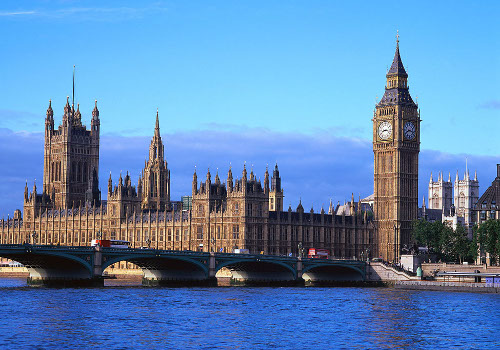 The Palace of Westminster
In case the close proximity of a very large Abbey and a very large Cathedral of equal splendour, confuses you; the former is the great Coronation Church of the Kings of England and is a prime monument of the Church of England, the latter is the main church of the Roman Catholic faith in England, built in an imposing neo-Byzantine style in 1903. Climb the tower to enjoy spectacular views over London from 64 metres (210 feet) above street level.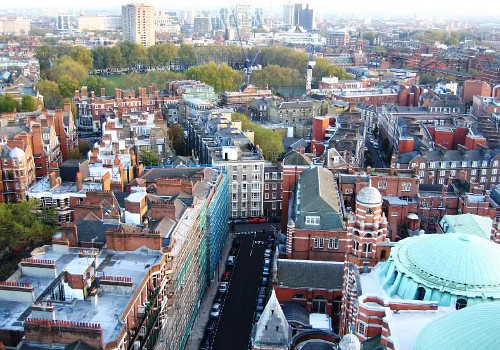 View from Westminster Cathedral
In the shadow of Westminster Abbey is Westminster School, one of the greatest English public schools, and bounding Westminster to the north is the delightfully and surprisingly rural Green Park, one of the Royal Parks of London.
Victoria, less distinguished than Westminster, is a small district within central London wholly contained within the City of Westminster, and named after Queen Victoria.

The area is variously used to describe streets adjoining or nearly adjoining Victoria Station, including Victoria Street, Buckingham Palace Road, Wilton Road, Grosvenor Gardens, and Vauxhall Bridge Road. Victoria consists predominantly of commercial property and private and social housing, with retail uses along the main streets.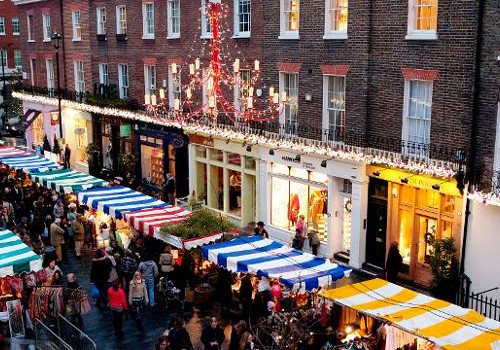 Pimlico
Pimlico Road, which leads away towards Chelsea Hospital is a delightful confluence of streets lined with tastefully arranged interior design and antique shops, and dotted with superior eateries and restored Victorian pubs. It is well worth and hour or so's leisurely investigation.
On the edges of Victoria is the more impressive area of Belgravia, with its large central square of grandiose, cream-painted early-19th century aristocratic town houses, many of them now occupied by foreign embassies and diplomatic missions. Also classical and cream-painted is the elongated and residentially very grand Eaton Square.
Eaton Square
In a more modest version of the same style is the whole area of Pimlico, south of Victoria; a surprisingly intact residential area mainly laid out in the 1850s by that great contributor to London's streetscapes, Thomas Cubitt. Pimlico, with its ranges of identical, five-storey houses with porticos and plain classical columns has an atmosphere and flavour all of its own and hides a number of little pockets of varied shops, cafes and pubs which come as interesting surprises.


Tate Gallery
A wander through Pimlico can have, as its destination, the wonderful Tate Britain Gallery with its great new chronological rehang of all the best of British art.
If you are interested in booking Afternoon Tea at one of our many great venues located in Westminster and Victoria, you can view our full guide below.