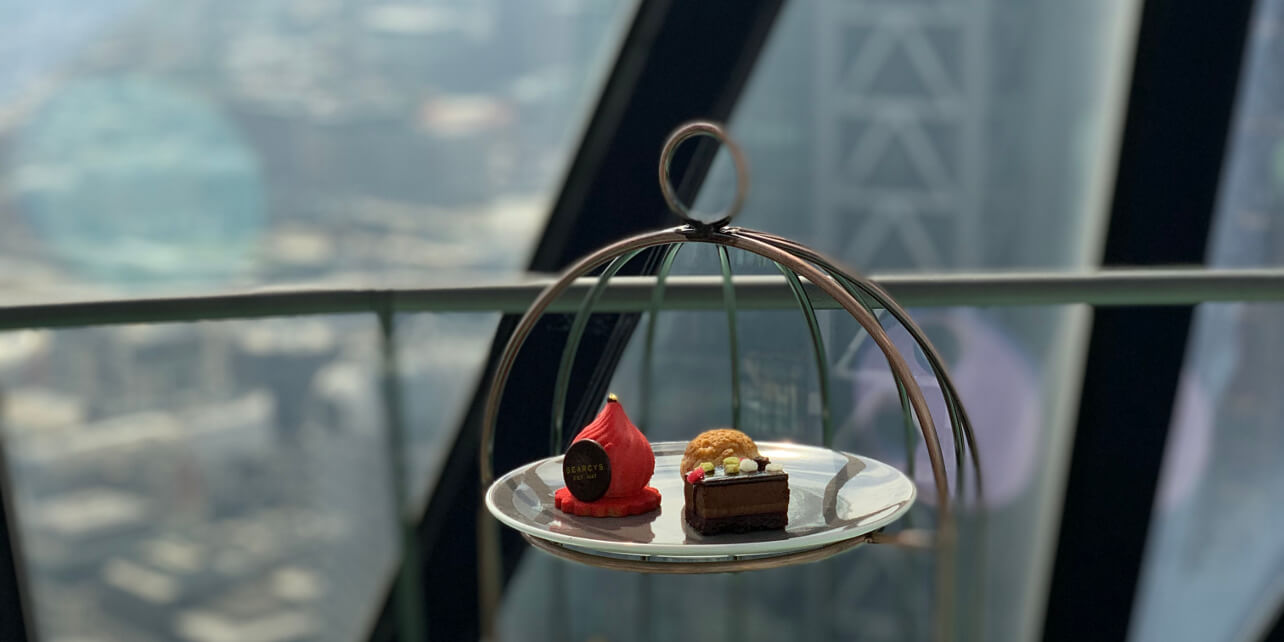 I'm normally on Cloud 9 when tucking into an Afternoon Tea, so imagine my excitement upon actually having the experience in the clouds - with stunning views of London!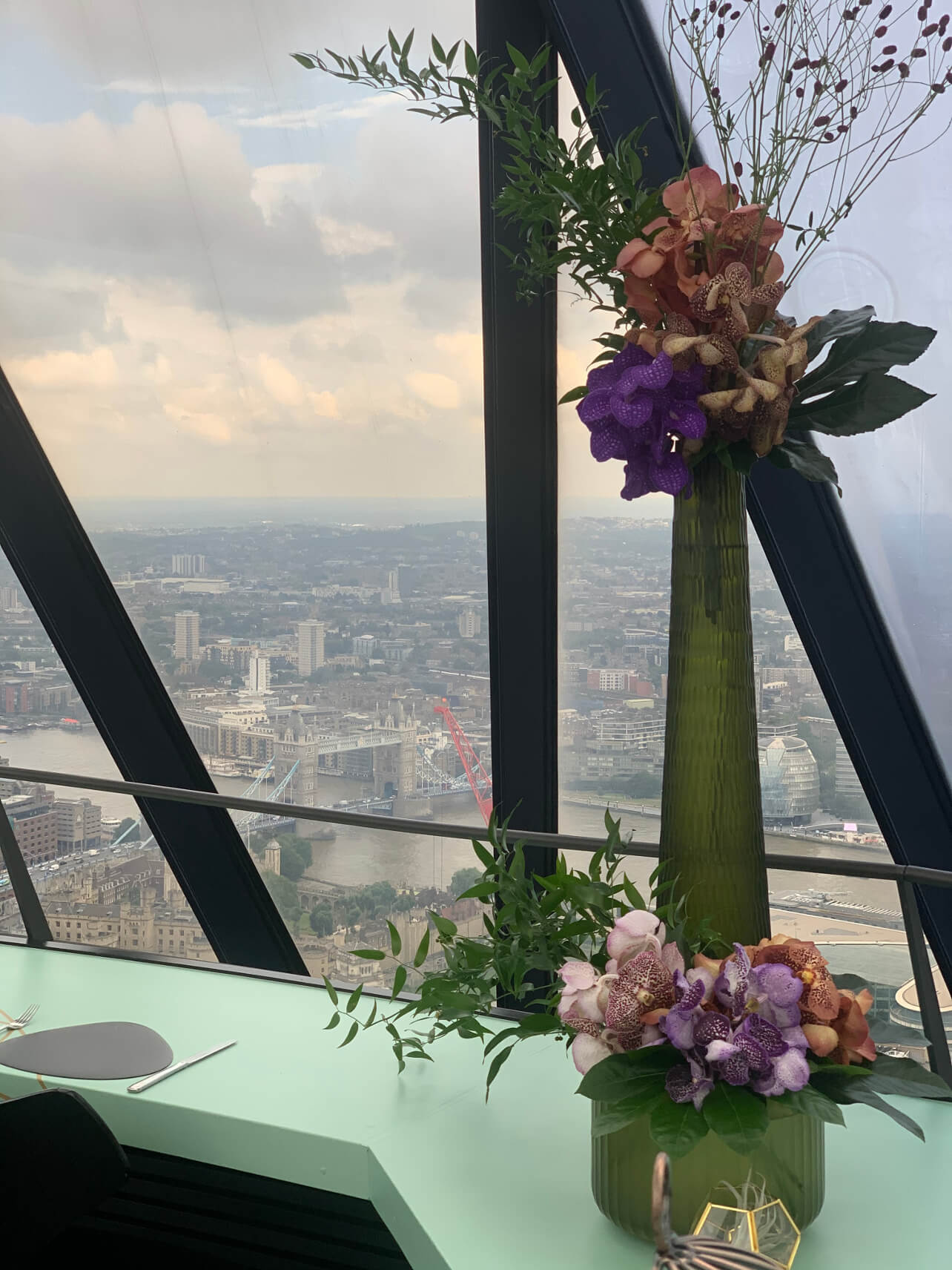 Gliding up the elegant stairs leading to the 34th floor of 30 Mary Axe is Searcys, where under the pointed glass tip of the Gherkin, Afternoon Tea is served. The lounge is bright, spacious with numerous window tables ensuring you have beautiful views of the city.
On our visit, it was grey, overcast and raining, but we could still enjoy the sites such as Tower Bridge, Monument and the Thames. If anything, the weather added to the quintessentially British feel of the whole experience!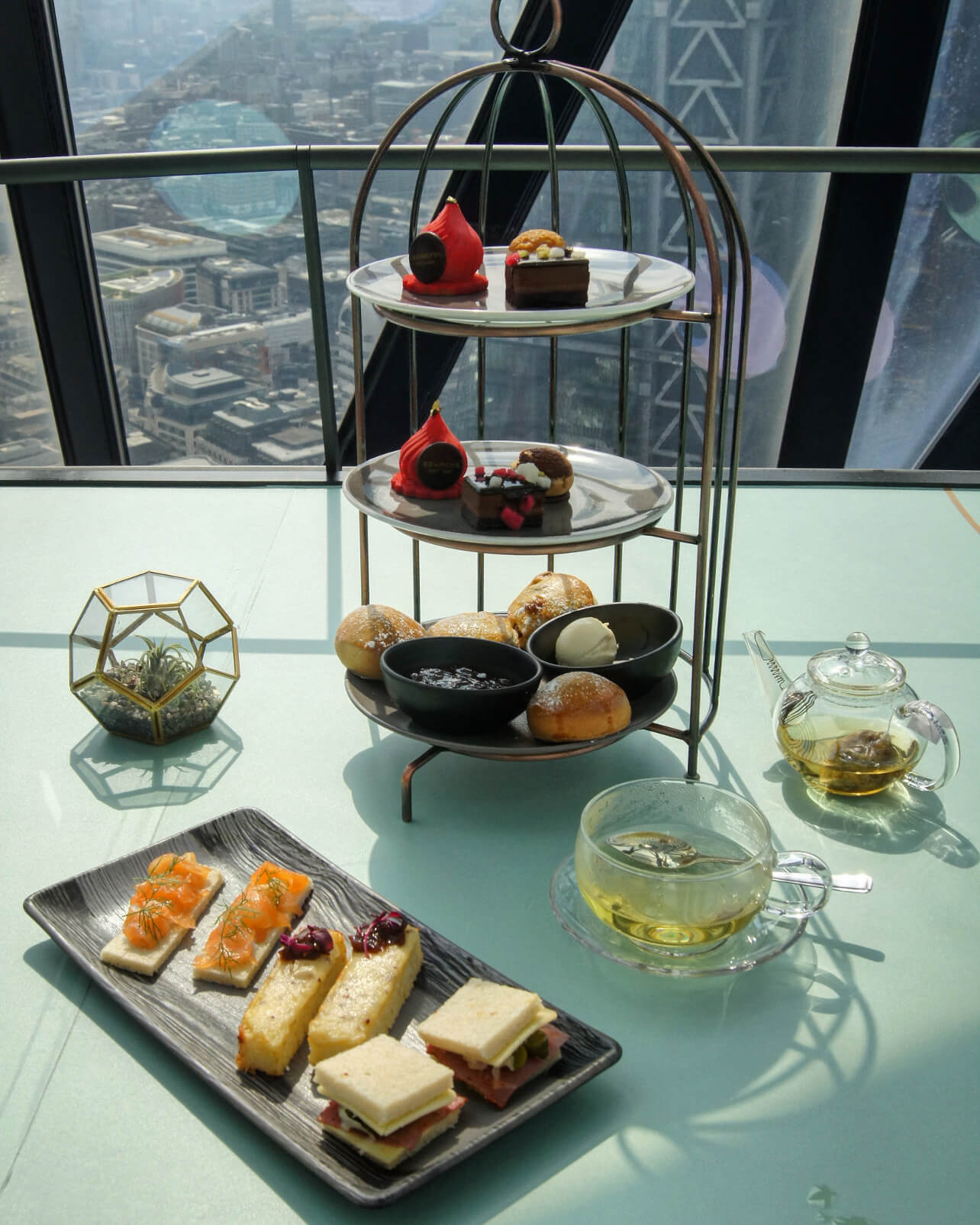 A starter of coronation chicken terrine was served, garnished with spiced pineapple & coriander - taking a traditional flavour and reconstructing it as a mini plate, rather than a sandwich filling. 
Then the three tiered stand arrived, disguised as a bird cage, filled with plain & fruit scones, a savory selection and of course, indulgent pastries.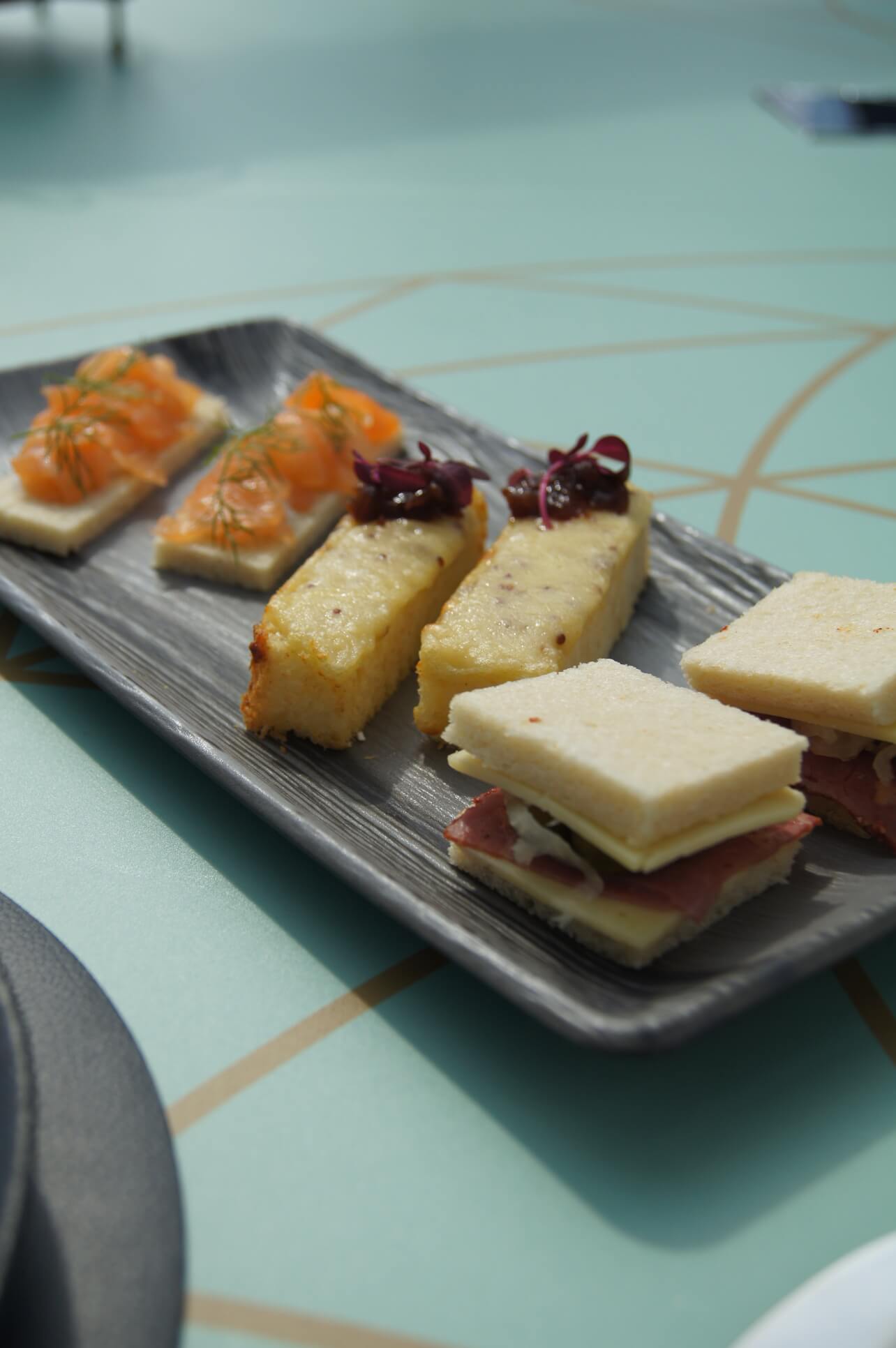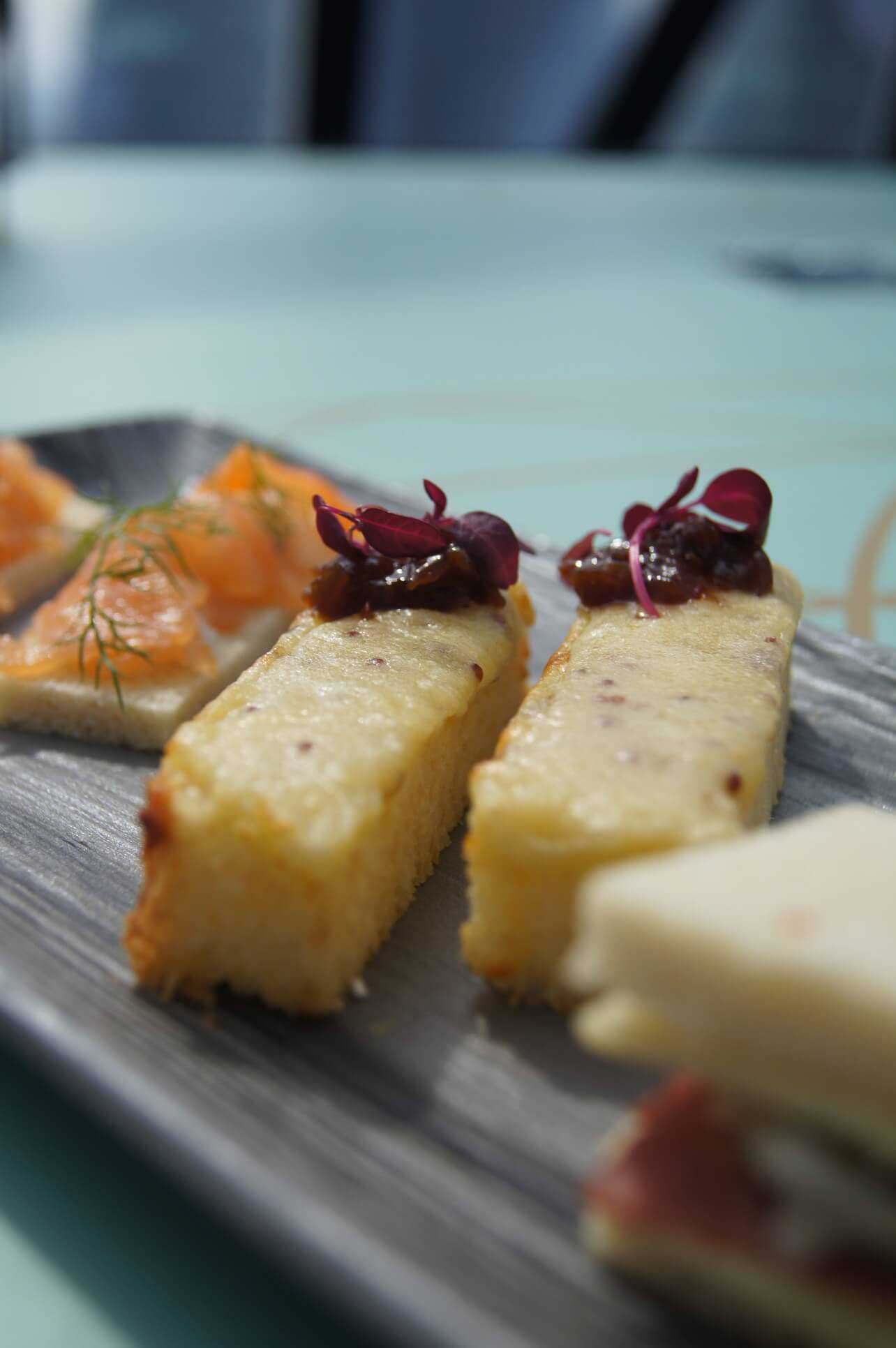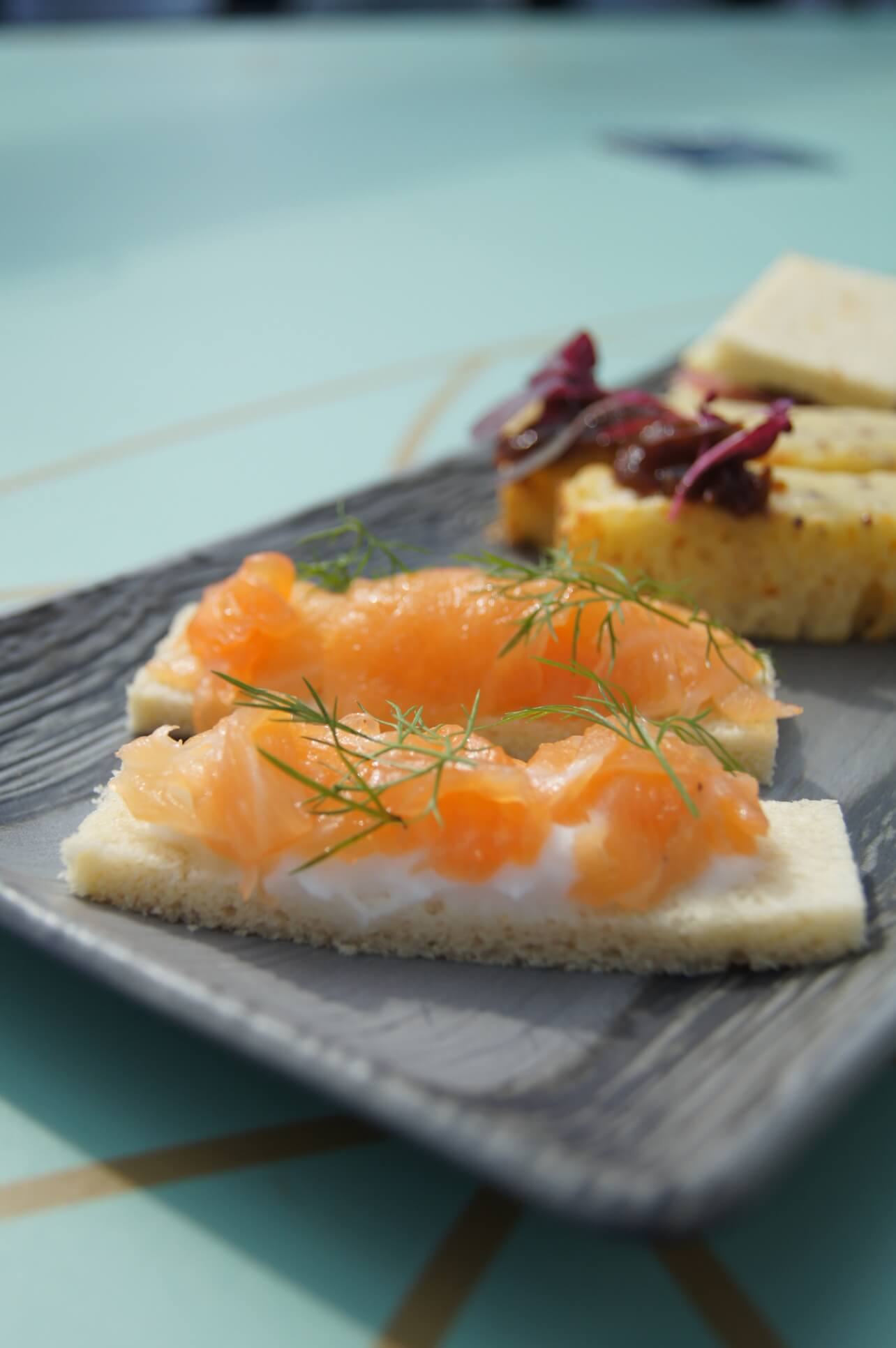 The sandwiches consisted of an open salmon piece with a cream cheese base and finished with dill. The warm Welsh rarebit is served on a toasted brioche with a side of chutney & finally the salt beef reuben is sandwiched alongside mini gherkins & cheese.
The scones are served warm and crumble apart ready to be spread with lashings of clotted cream & fruit preserve.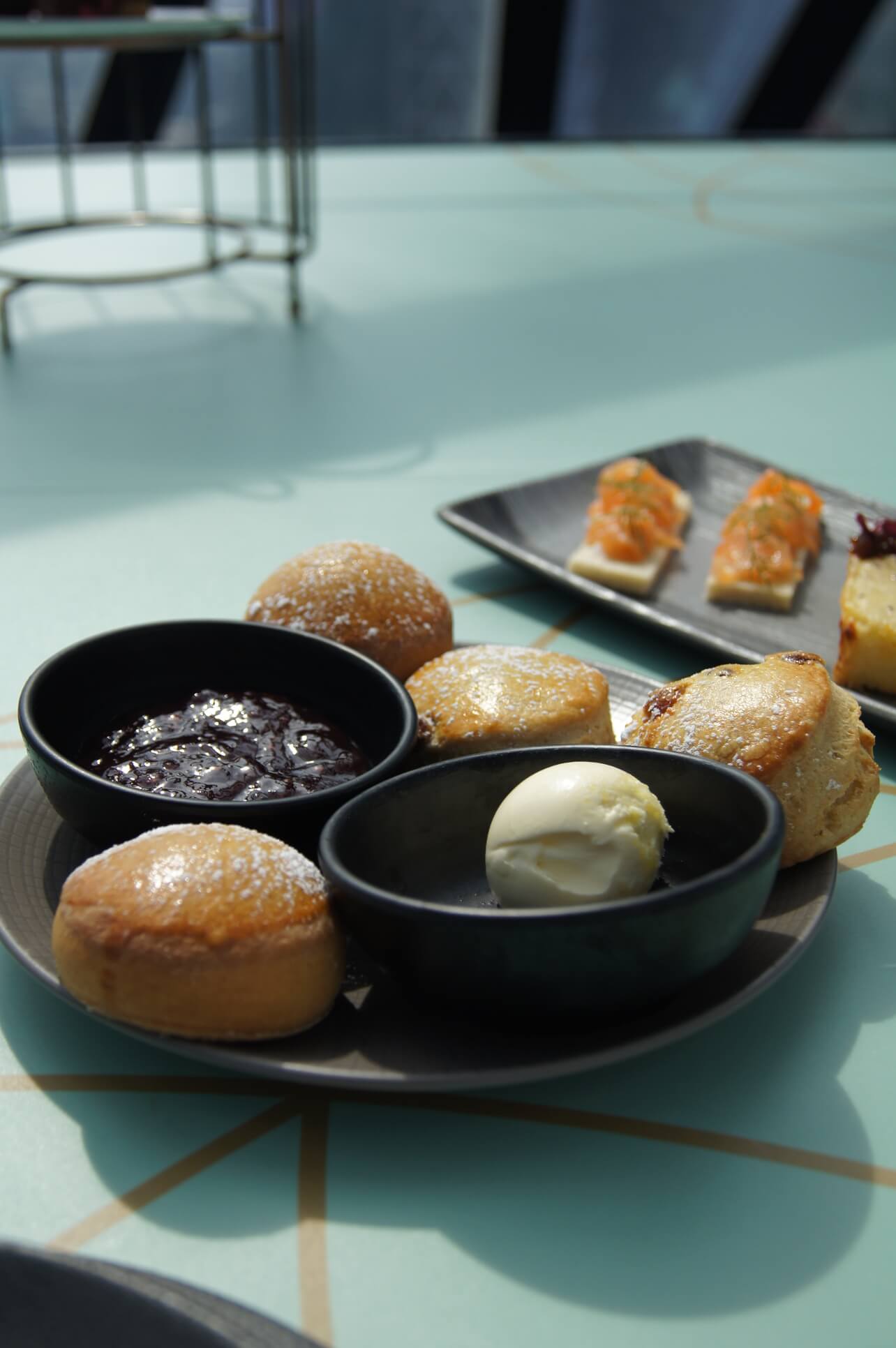 For the sweet selection, there are a variety of choux bun flavours from chocolate, pistachio, or vanilla. The chocolate tart is rich and cut through with sharp hints of Yuzu, contrasting the pretty red twist of Searcy's signature Victoria, which is light and layered with vanilla cream & strawberry jam.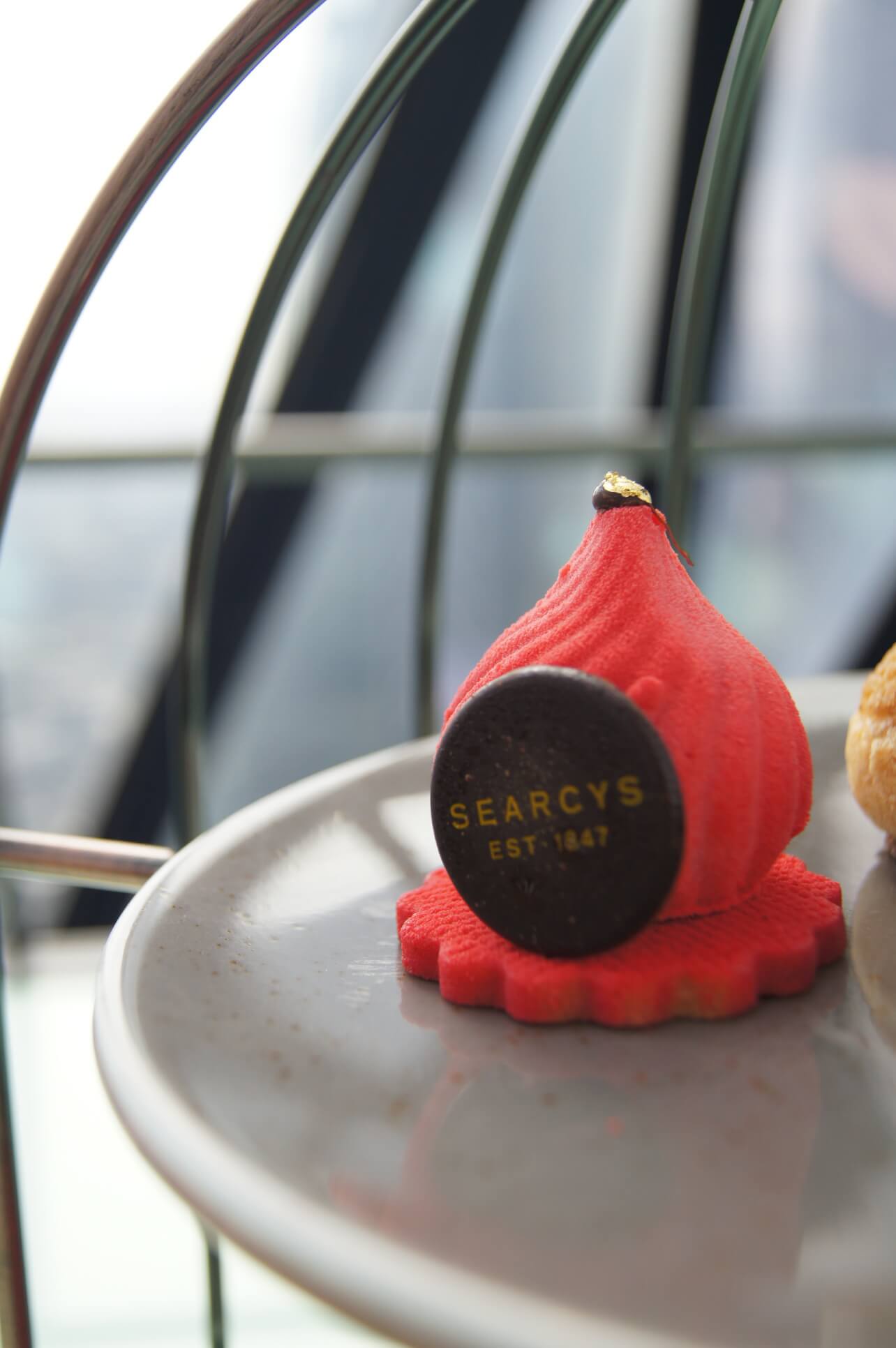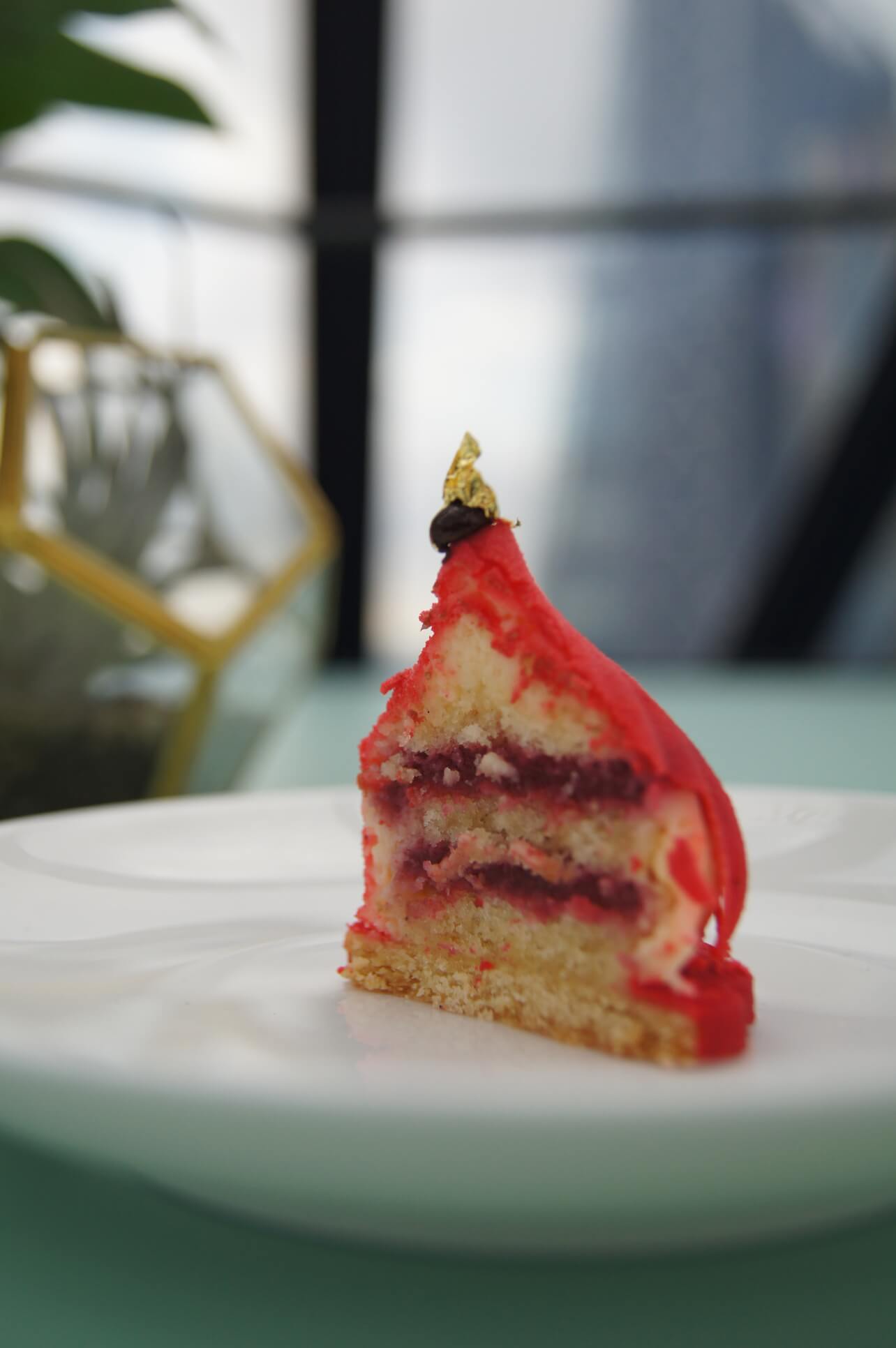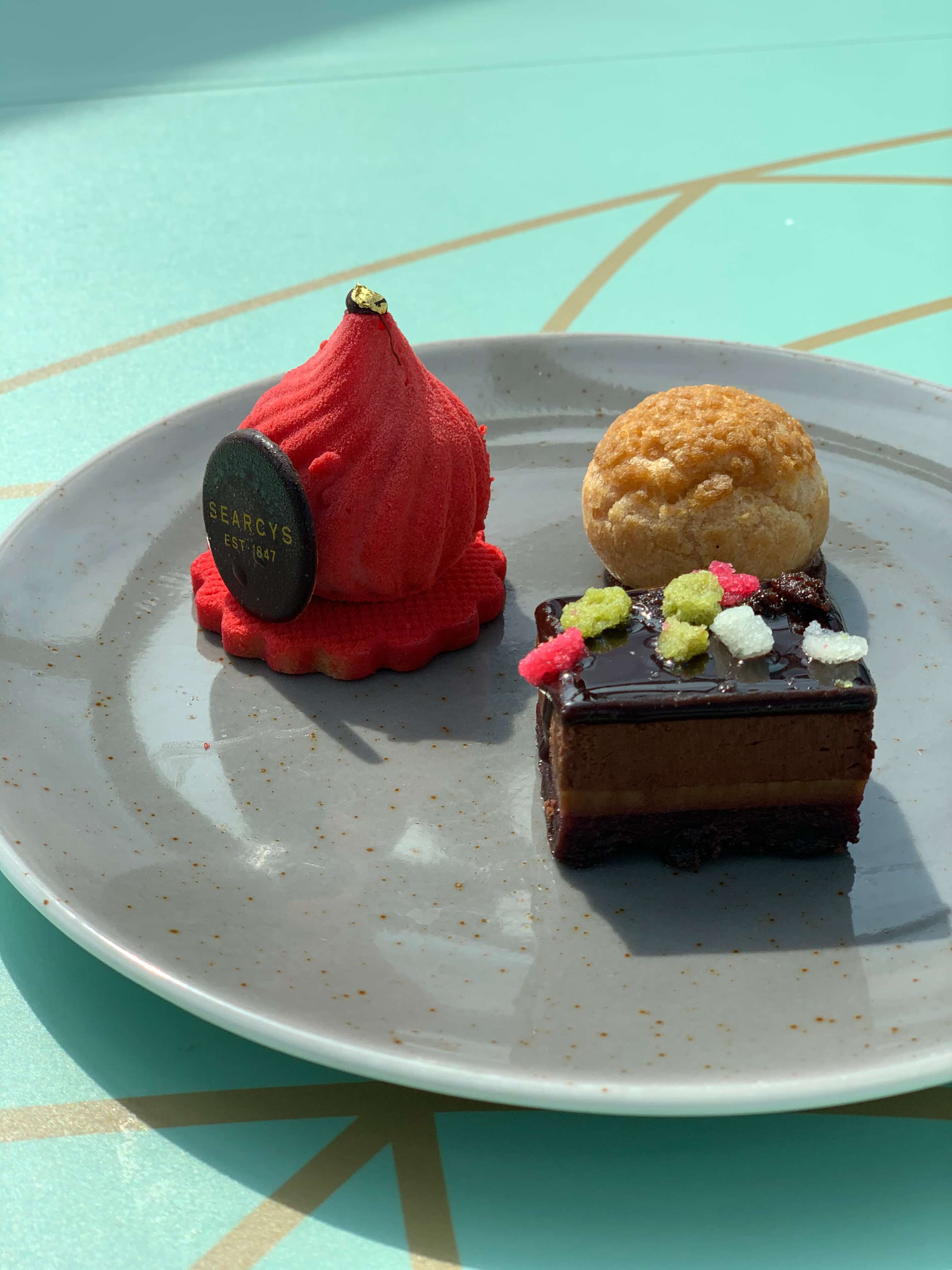 There is a selection of Jing Teas to accompany, but coffee and cocktails are also available. 
It was such a treat to be able to admire London at such an elegant location whilst indulging in Britain's best pastime.