The AfternoonTea.co.uk team were kindly invited to try Afternoon Tea at King Street Townhouse, a boutique hotel steeped in history, nestled in Manchester's city centre.
Tucked away on the quiet Booth Street, King Street Townhouse provides the perfect respite away from the hustle and bustle of the city, whilst remaining conveniently located and within easy reach of Manchester's main attractions. As we approached the building, we marvelled at the hotel's impressive exterior, a Grade-II Italian renaissance building dating all the way back to 1872.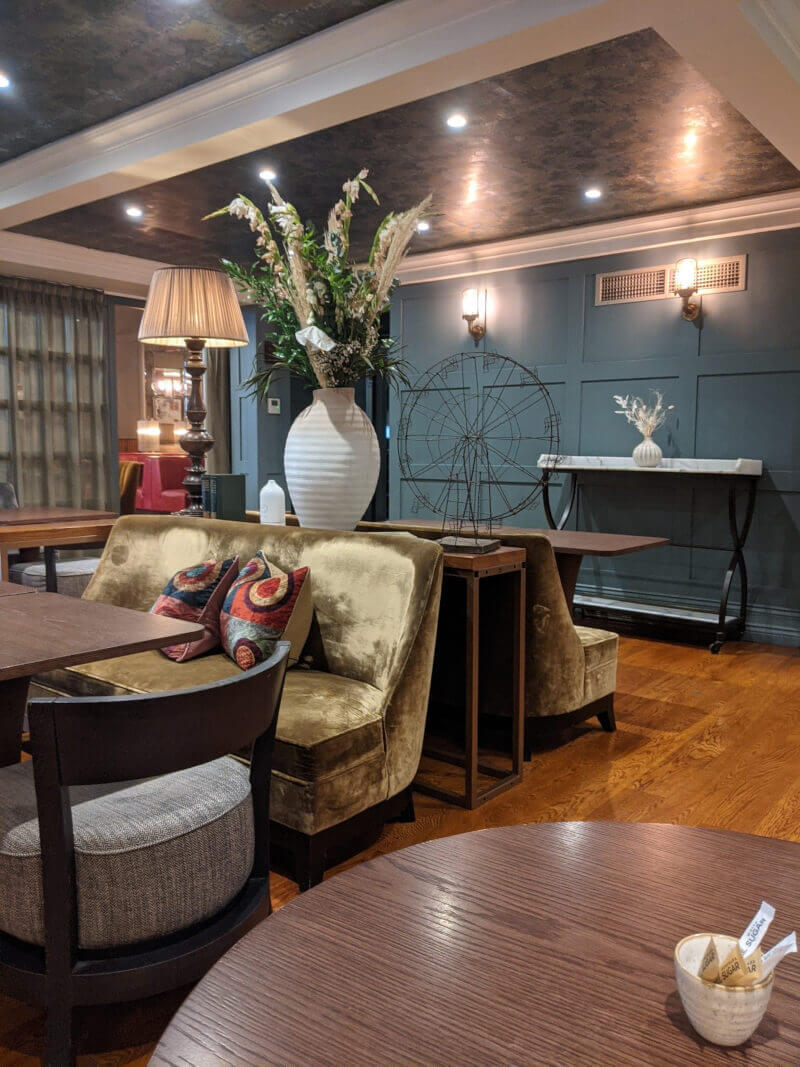 We were warmly welcomed by the hotel staff, who escorted us to our table in their delightful Afternoon Tea Lounge. Tucked away at the bottom of the hotel, the Tea Lounge is a perfect melange of style and comfort, furnished with designer fabrics and bursts of colour that give the surroundings a quirky touch. From the abstract cushions and mis-matched frames, to the bookcases adorning the walls, this cosy nook really does exude style and character.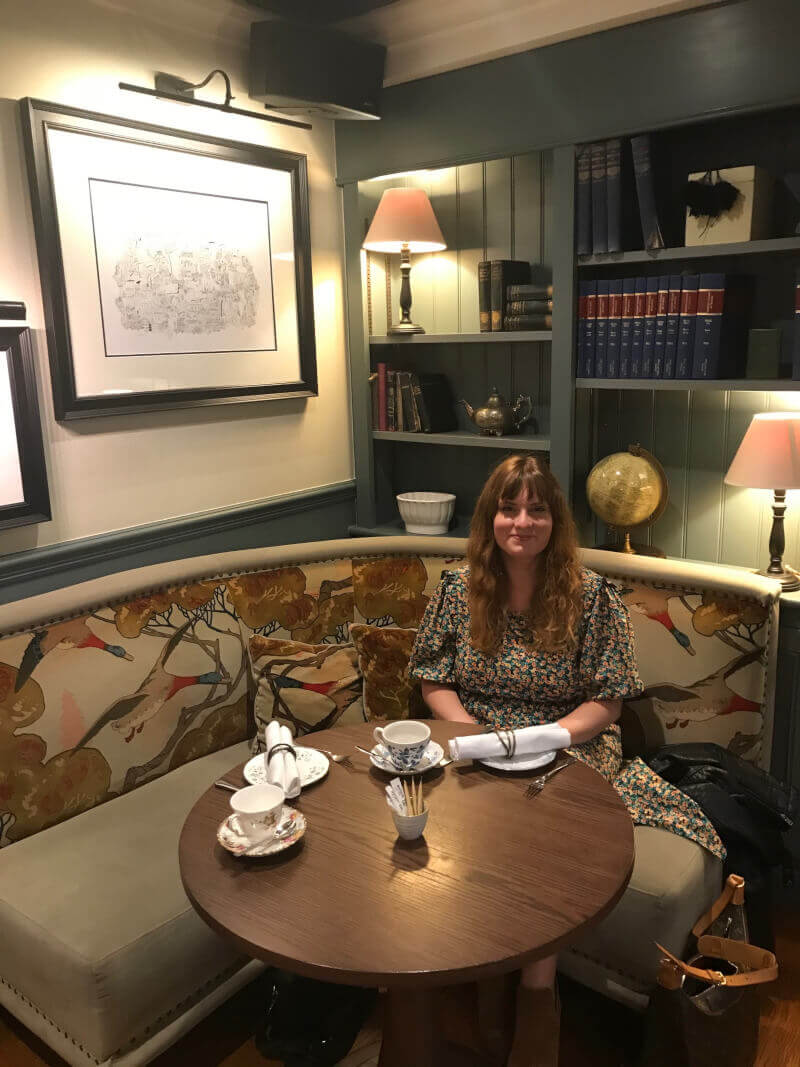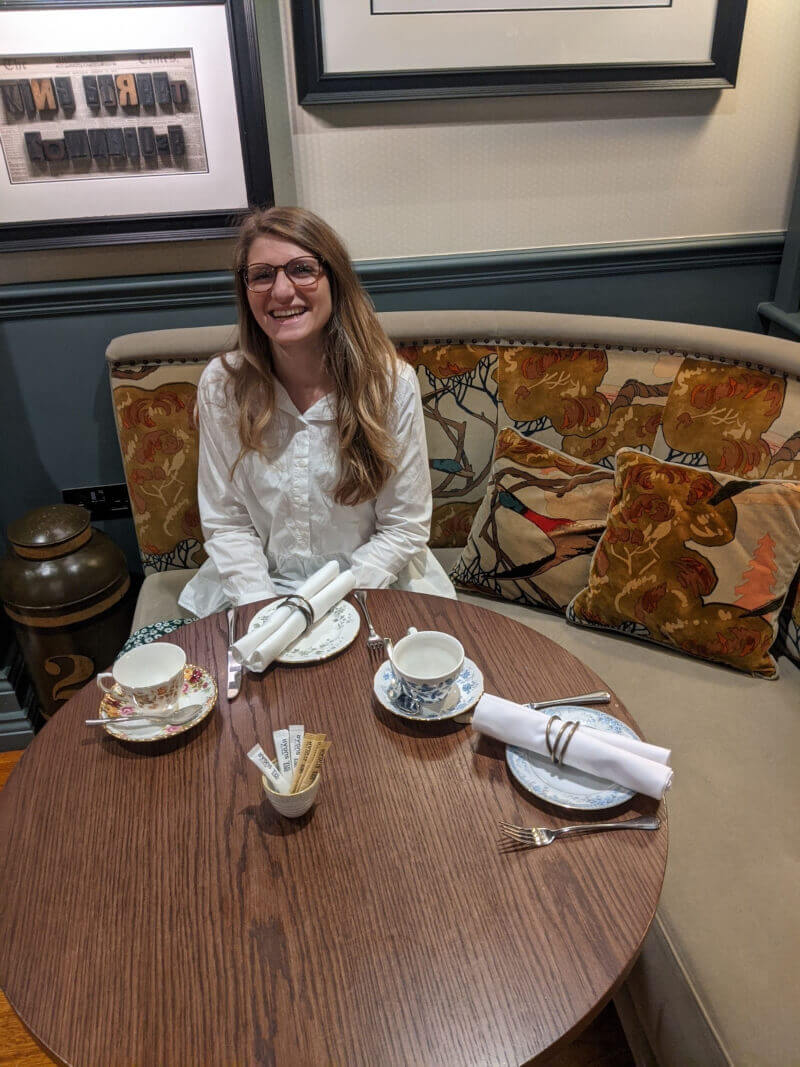 As we settled into our plush seats, we were served a lovely crisp glass of Champagne decorated with a strawberry, which seemed fitting for the sunny day it was in Manchester! After soaking up the charming surroundings, we were presented with a tempting array of delicate savouries, stunning patisseries and freshly baked scones, all sitting atop a striking three-tiered stand.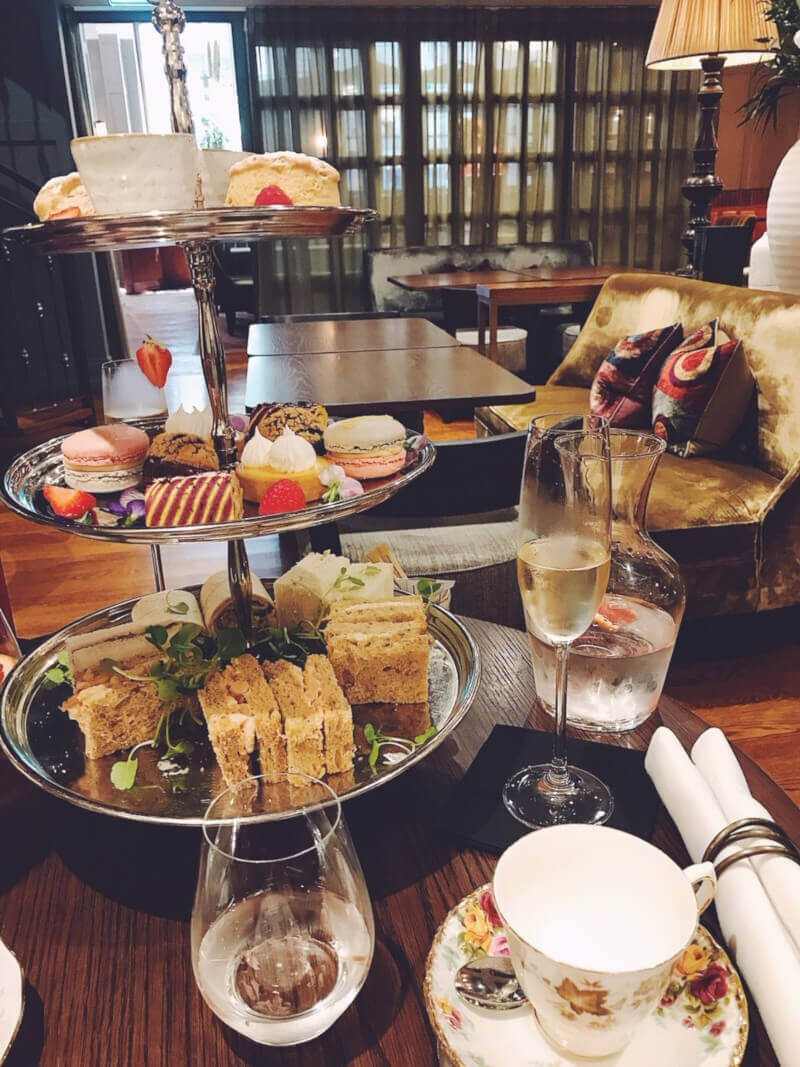 Despite the sweet tooth within us, we began with the savouries – a selection of dainty finger sandwiches containing a variety of fillings. Our highlights were the Prawn & Marie Rose sauce on brown bread and the cucumber, cream cheese & mint on white bread, which we both agreed we could have eaten forever!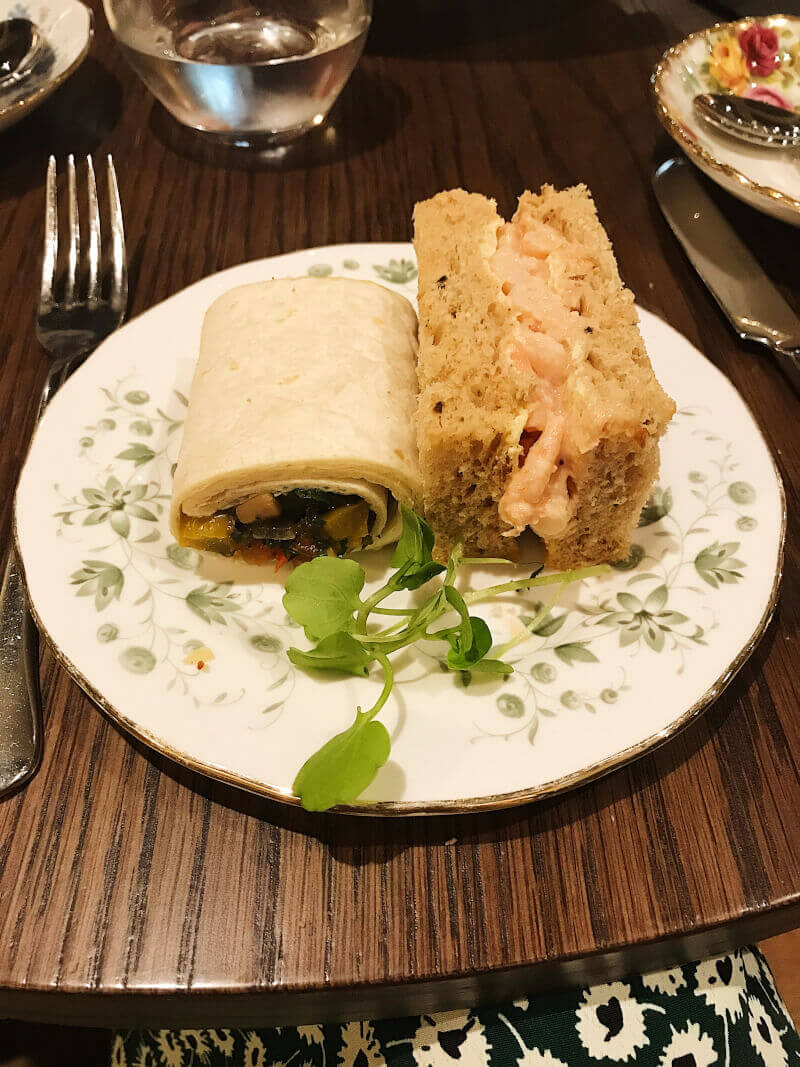 After washing down the sandwiches with a few sips of Champagne, we turned to the real highlight of the Afternoon Tea – the sweet plate. After much deliberation about which sweet treat to begin with, we finally got stuck in. Sweets included a zingy passion fruit meringue tart and a caramel chocolate and tonka bean choux bun, which really did melt in the mouth. Our favourites, however, were without a doubt the lemon and blackberry Swiss roll, and the wonderfully floral raspberry gin & rose macaron – a flavour combination that we couldn't get enough of.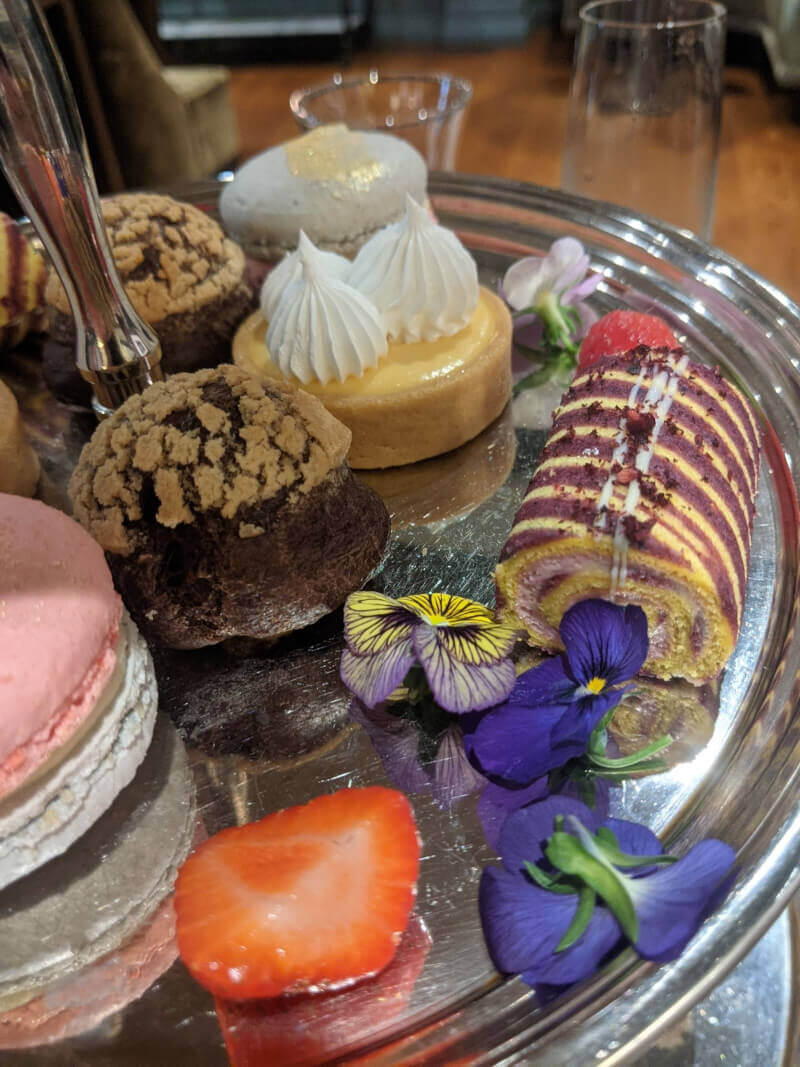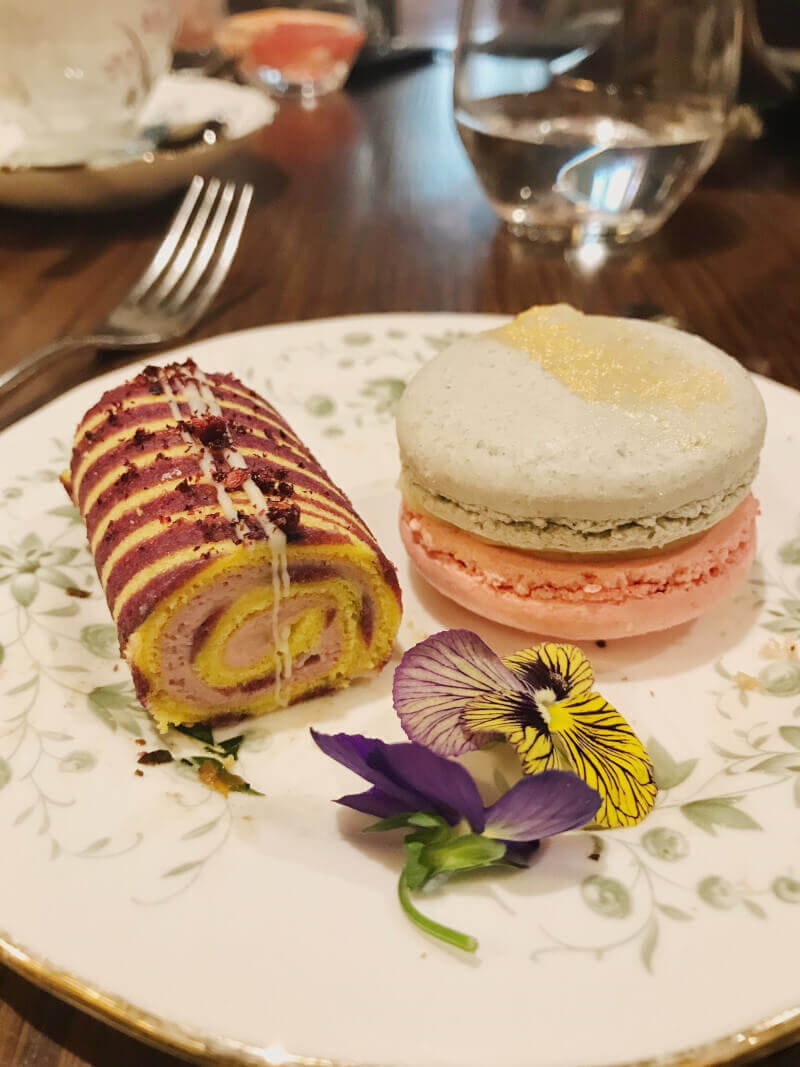 Let's not forget the freshly-baked apricot scones, which were served alongside strawberry jam and clotted cream.
It wouldn't be Afternoon Tea without a warming pot of tea, and we were lucky enough to end our afternoon with a refreshing peppermint tea and a cappuccino to send us on our way!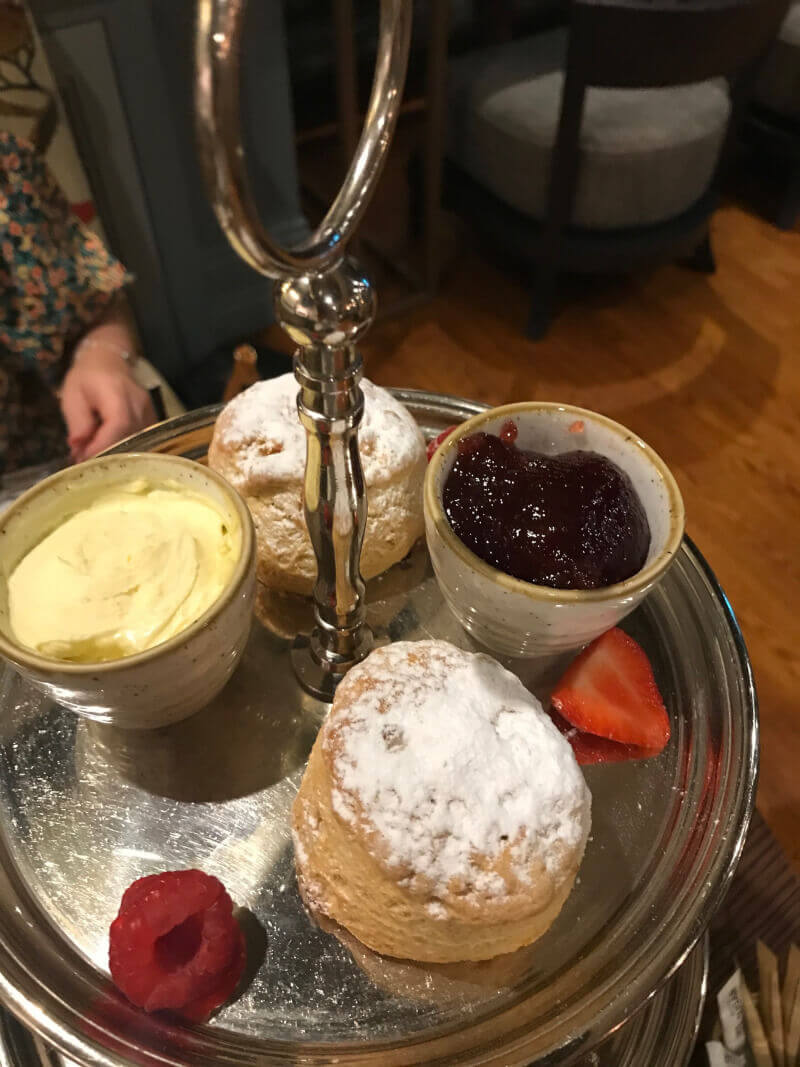 Afternoon Tea at King Street Townhouse is served from 12pm until 4pm daily and is priced at £28 per person or £38 per person with a glass of Champagne.
Click here to book your Afternoon Tea experience at King Street Townhouse.