An Afternoon Tea lover's day out in London - Princes Arcade and Maison Assouline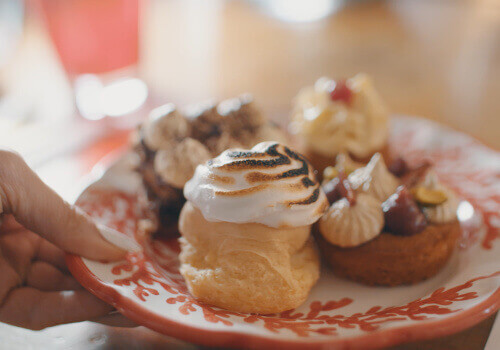 London's West End is the centre of the Afternoon Tea world and is packed full of historic buildings, incredible shops, open spaces and visitor attractions.
AfternoonTea.co.uk explore some of the best sights to visit in this iconic area and where to relax afterwards to enjoy a luxurious afternoon tea.
In today's trip, we take a stroll through Princes Arcade, before stopping off for a delightful Afternoon Tea at Maison Assouline.
Constructed in 1883, Princes Arcade connects Jermyn Street to Piccadilly, and is home to luxury menswear shops and beautiful boutiques.
The youngest of London's historic shopping arcades was initially built to house the Royal Institute of Painters in Water Colours - and it wasn't until 1933 when it was renovated to become the shopping destination it is today.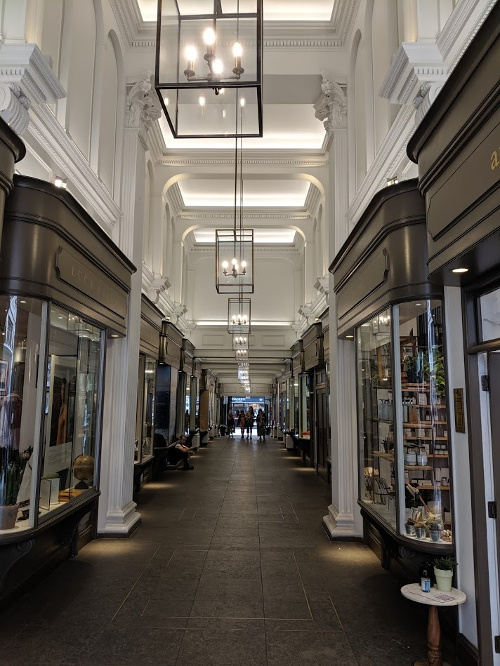 The makeovers did not stop there for the Regency era shopping arcade. The next regeneration was the result of war as Princes Arcade fell prey to heavy bombing during World War II and required extensive rebuilding work to restore the building to its former glory.
Fortunately, the iconic building was saved, and its historical standing was recognised in 1972 when the entire building was grade II listed. Since then, it underwent refurbishments in the 1980s, when it was redecorated in a classy white, blue and grey colour scheme, before a further redevelopment took place this decade to give the interior a more contemporary look. This beautiful arcade now perfectly blends a modern edge with the regal heritage of the area, managing to feel both contemporary and authentically British.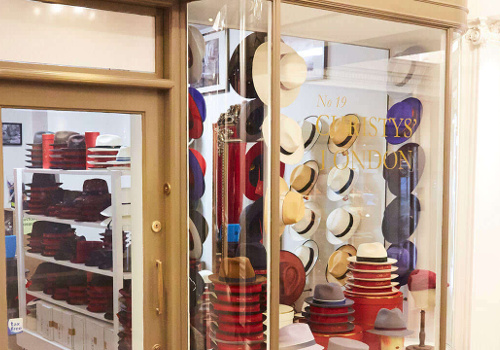 Visitors to the arcade are spoilt for choice when it comes to shops to explore as Princes Arcade is home to some of the most iconic English brands. Take a trip to Christy's, a millinery renowned for its elegant craftsmanship or Prestat, England's oldest chocolatiers, who are famous for their sumptuous chocolates gifted in elegant, brightly coloured packaging.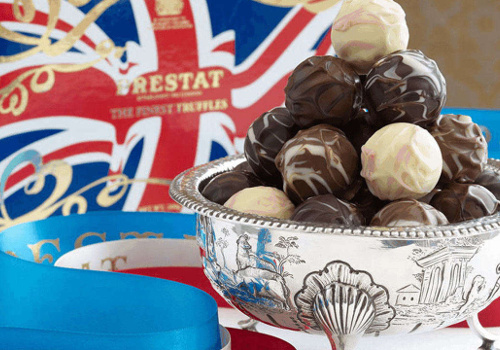 Any day browsing the goods of Princes Arcade is sure to work up an appetite so its fortunate that Maison Assouline is a close neighbour.
Located on Piccadilly in a converted old bank designed by Sir Edwin Lutyens in 1922, Prosper & Martine Assouline have lovingly restored this building to become a beautiful contemporary library.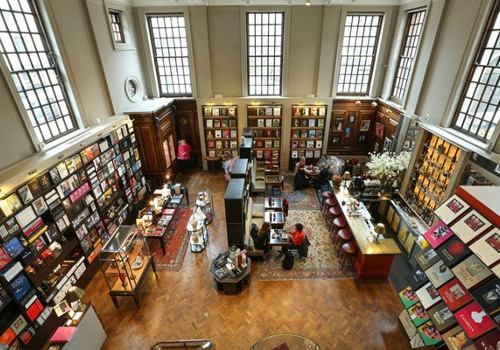 Bibliophiles will rejoice in the charming surroundings of the brand's international flagship that defines itself as the first concept store for culture. Nowhere is better to escape the hustle and bustle of the heart of London than Maison Assouline, where you can get lost in their magnificent library.
The impressive selection is made up of special editions of books on all subjects, presented in Maison Assouline's famously beautiful casing that allows guests to enjoy a work of art before you even open a page! 
These elegant surroundings are perfect to unwind, which lends itself perfectly to the relaxing tradition of Afternoon Tea.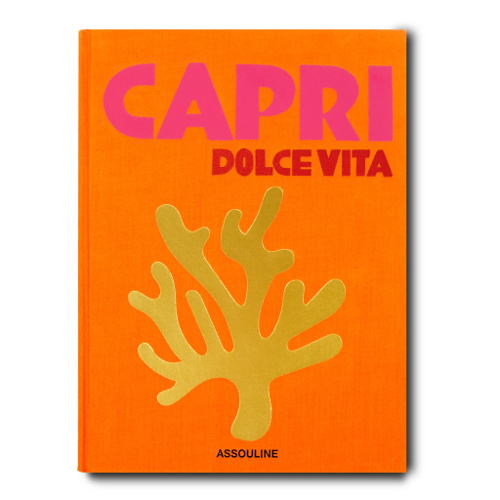 In celebration of one of its stunningly curated books, Capri Dolce Vita, Maison Assouline have crafted a themed Afternoon Tea in tribute to the paradise island.
Drawing inspiration from Italian cuisine, guests can indulge in a beautiful summery offering of bruschetta, as well as Italian sweet treats, cakes and their signature tea offerings.
Available from 2:30pm - 5:30pm throughout the week, guests can enjoy this inventive spin on the great British tradition accompanied by the 'Capri' cocktail, created bespoke for the occasion.
Priced from £50 per person, the Capri Afternoon Tea is served in Maison Assouline's stylish Swans Bar, a glitzy jazz age inspired space that provides suitably glamourous surroundings for an Afternoon Tea in tribute to the stunning holiday retreat.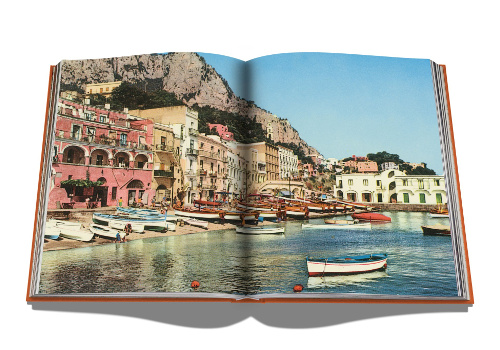 If you're looking for a sophisticated afternoon in St James's, it doesn't get more stylish than experiencing the elegance of Afternoon Tea inside the Library at Maison Assouline.
You can book Afternoon Tea at Maison Assouline here
Fun Fact...Prestat chocolatiers, located inside Princes Arcade, was a favourite of legendary author, Roald Dahl, who was such a fan that he included the bijou boutique in his novel, My Uncle Oswald. 
Look out for…Maison Assouline is famous for its special editions of books, presented in the most beautiful cases. Browse the library and see if you can find a luxury edition of your favourite book!
Want to know more about what to do in the area?
Visit stjameslondon.co.uk and follow @stjameslondon and @london.westend