Chef Chat and behind the scenes tour of the new Afternoon Tea at The Connaught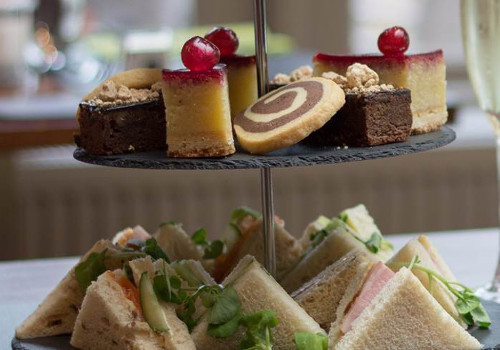 The Afternoon Tea Team went behind the scones to talk to Nicolas Rouzaud and try out his new Afternoon Tea at The Connaught.
January is usually the time of year when the New Year resolutions kick in and everyone begins their 'New Year, new me' lifestyle to trim a waistline that has expanded after an indulgent festive period. However, when one of Mayfair's most luxurious venues like the Connaught releases a new menu and invites the AfternoonTea.co.uk team down for an exclusive taste, the words 'no', 'diet' and 'detox' funnily escaped our vocabulary.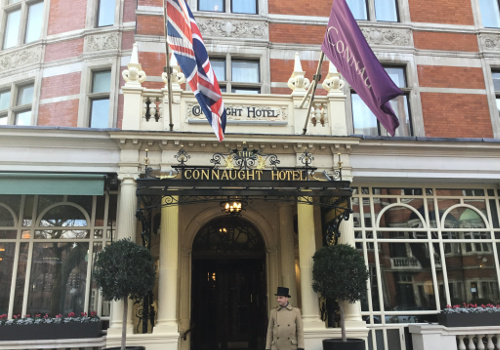 On top of this, we also got an all access, behind the scenes tour of the immaculate facilities at Jean Georges at The Connaught from their pastry chef, Nicolas Rouzaud, which we think is as valid a reason as you're going to get to ditch the diet!
Ahead of the release of their latest menu this week, we thought there was no better time to chat to the pastry chef about all things Afternoon Tea!
The gifted patissier makes for fascinating conversation when talking about his passion for pastry, displaying an extensive knowledge and enthusiasm on the subject, gathered from a career devoted to his craft.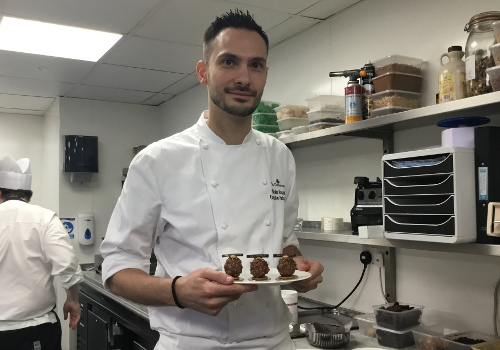 Ever since he was walking the streets of his home town of Toulouse as a young boy and smelt the enticing aroma of pastry emanating from the local bakery, Chef Rouzaud was, in his own words, "forever marked". He says, "All pastry reminds you of a positive memory from your childhood. Each birthday you have a cake, each Christmas you have a Christmas log. At this time of year in France [to celebrate the Epiphany], we have a galette des rois which is a puff pastry with frangipane."
Rouzaud then began to look for ways to put his passion into practice and after gaining some brief work experience during school summer breaks, his culinary journey officially started as an apprentice baker aged 17.
Rouzaud travelled around his native France learning his trade at different pastry shops and working at a Michelin starred restaurant before finding his calling with fine hotel dining at Le Bristol Paris. Rouzaud says: "In a hotel you can touch each outlet of pastry with desserts, weddings and Afternoon Tea. Guests there used to request crazy stuff. One time someone asked can I have a macaron in the shape of the Eiffel Tower!"
It was at the Le Bristol Paris where he honed his skills under the tutelage of Laurent Jeannin, the legendary pastry chef who sadly passed away last year, and Rouzaud earmarks him as the major influence on his career. "He made me always want to learn more. He was very straight, very organised, very clean, and held ultimate respect for both the taste and look of the pastry."
Rouzaud eventually came over to London, working at another celebrated venue, The Lanesborough, before joining the team at The Connaught. In Rouzaud, we had the ideal person to expand our knowledge and give us an insight in to The Connaught's Afternoon Tea that we were lucky enough to be about to sample!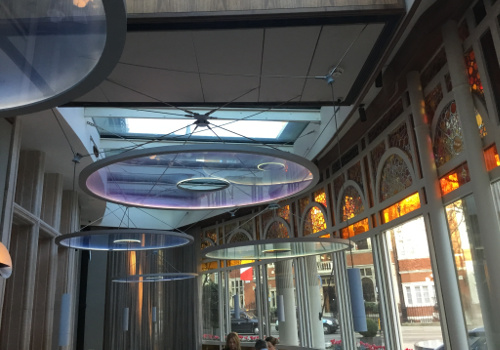 As you enter the Jean Georges Restaurant, it is impossible to not be impressed by the sleek modern space that contrasts with the very traditional London hotel it is situated in. This is something that Chef Rouzaud confirms was considered with the construction of the Afternoon Tea menu.
He said: "The concept here is a mixture of traditional and fun. For example, you can see the room you are sitting in. There are a lot of artistic pieces, the windows [designed by esteemed French artist Jean-Michel Othoniel], the lights. At this venue we have the freedom to do very traditional pastries, but also be a bit modern and artistic."
This is something reflected in this astonishing Afternoon Tea menu perfectly towing a fine line that pays tribute to the venue's traditional heritage with classic finger sandwiches and scones, whilst still featuring an inventive playful twist. This is most noticeable with the eye-catching inclusion of fondue served with shortbread that would not seem as fitting in a purely traditional space, but works perfectly here.
Before sitting down to indulge in a sumptuous selection of sweet and savoury treats, it was time to explore behind the scenes at Jean Georges at The Connaught, where we got to witness the talented team at work preparing the very Afternoon Tea we were shortly going to be tucking into.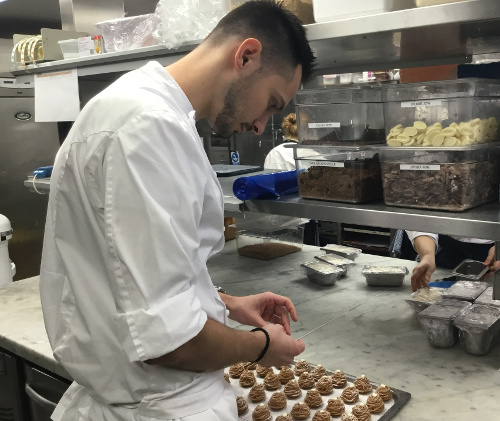 The kitchens were pristine, with the Afternoon Tea preparation area divided between two huge kitchens in an impressive space rivalling even that of the main restaurant! It was fascinating to be in amongst the hustle and bustle of the kitchen to see first-hand the nuances that go into creating a luxury Afternoon Tea experience.
Perfection is certainly the name of the game at The Connaught. When designing a new menu, each pastry undergoes a rigorous tasting process in collaboration with the whole pastry team. Once the seasonal ingredients of the new menu have been selected, each member of the team will volunteer to design an individual pastry featuring these flavours, and then this is worked on until it is at the required standard to make it to the menu.
Chef Rouzaud says each pastry requires an equal amount of dedication and focus to prepare properly. "When I come here in the morning I check everything, I try out everything every day. I let nothing past me that isn't to the standard that I want."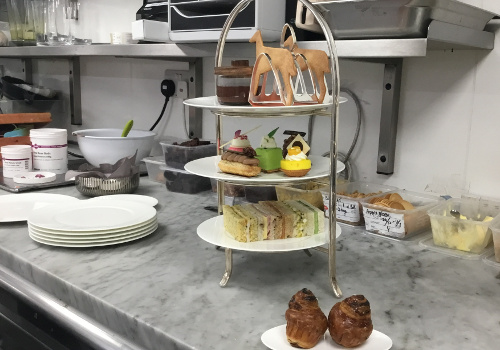 The Afternoon Tea preparation is defined by these fine little touches. To achieve flawless presentation, either Chef Rouzaud or a member of the kitchen team places all the pastries on the sweet plate to ensure maximum precision on where each pastry sits on the plate. Watching the preparation process really whet the appetite and when Chef Rouzaud carefully placed each plate on to the classic three tier stand, it was a sign that our tour was over and it was time to head back to the main restaurant for the Afternoon Tea!
We returned to our comfortable seat in the light and airy Jean Georges at Connaught restaurant, which was ideally positioned in a place where we could gaze out and watch life go by in Mayfair. It was not long before our friendly server, Cyril, arrived with the amuse bouche of a black truffle brioche.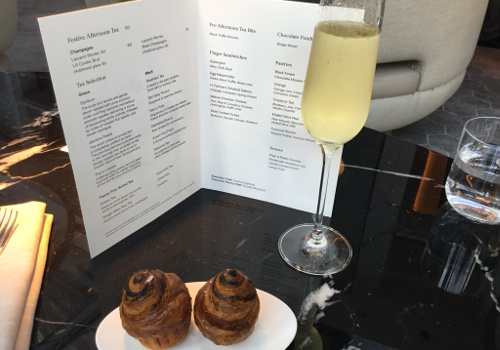 The amuse bouche is deliberately dry, intended to be washed down with a luxurious glass of Champagne, and it therefore would have been rude not to have accompanied the brioche with a glass of Laurent Perrier Brut.
The flaky buttery pastry combined well with the tangy bubbles, creating a delicious concoction in the mouth, and providing an ideal platform to move on to the plate of sandwiches.
During the preparation process, the team apply painstaking measures to ensure the bread remains fresh with the sandwiches not sliced into finger shapes until just before they are about to be served.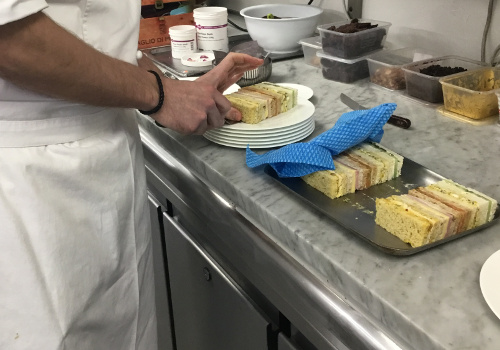 You can certainly see the effect of this as the bread boasts a wonderfully fresh texture and has retained its moisture.
The finger sandwiches include a range of quintessential favourites such as ham and aged cheese and coronation chicken, with the definite highlight being the egg mayonnaise sandwich. The filling was infused with winter black truffle and was served on onion bread in a sandwich absolutely packed full of flavour delivering a delicious kick.
When we had polished off the sandwiches, it was time to move on to the scones. These come served with the classic hallmarks of clotted cream and strawberry jam, with the addition of lemon curd.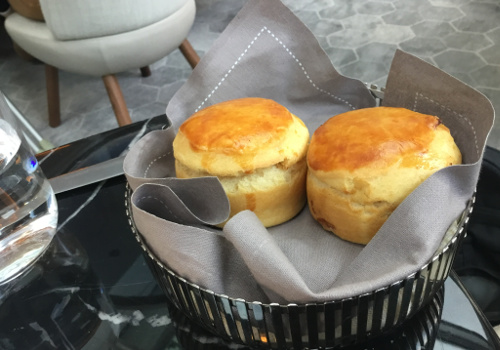 Interestingly, the scones come served in a basket laden with a bag of warm cherry beans in an innovative technique to ensure that they maintain their heat.
Now came for the moment that divides opinion amongst Afternoon Tea lovers: cream or jam on the scone first? We posed this question to Chef Rouzaud to get his opinion on the age-old debate. "I am often asked this question!" Rouzaud says, "For me it is clotted cream first and then jam. Clotted cream first means that it holds the jam on the scone."
We took the Chef's advice and applied the Devonshire method to tackle the scones that were deliciously rich and buttery, exactly how a scone should feel and taste.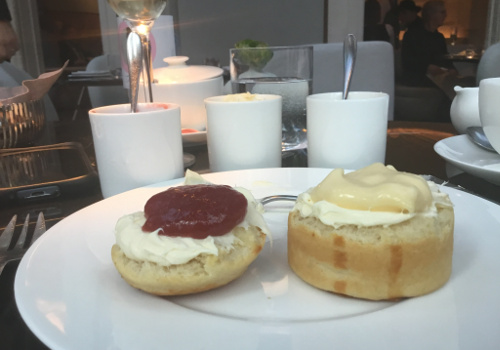 The extensive tea selection is provided by French gourmet tea company, Mariage Freres, and fortunately we had our friendly server, Cyril, to navigate us through the vast choice on offer. Cyril was well versed in the nuances of the tea and could provide helpful advice in addition to providing exemplary service throughout the Afternoon Tea, somehow even noticing when I had dropped my pen from across the room!
After some deliberation, we decided to go with the Earl Grey, and this particular blend is infused with bergamot, possessing a silky texture with a lovely citrus kick that deliciously complemented the zesty lemon curd.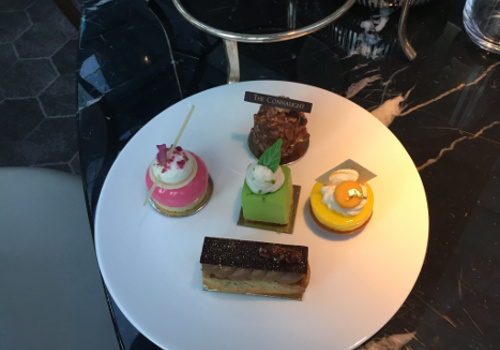 Once we finished the scones, we moved on to Chef Rouzaud's forte with the sweet plate. There are 5 different pastries, including Chef Rouzaud's signature rocher pastry, and he says that it is important that his guests understand each flavour in the pastry. "People need to recognise what they are eating so there are not too many crazy ingredients. Each pastry is like a jewel. Very small, elegant, full of taste. They need to look and taste perfect and I am not mixing more than 3 different flavours because the guest has to recognise what they are eating."
The sweets are all served on elegant gold plates and each one features unique qualities like a small piece of art. Rouzaud's signature rocher pastry certainly lived up to the expectation as it melted in the mouth to release wonderfully rich milk chocolate with a sumptuous hazelnut praline crunch.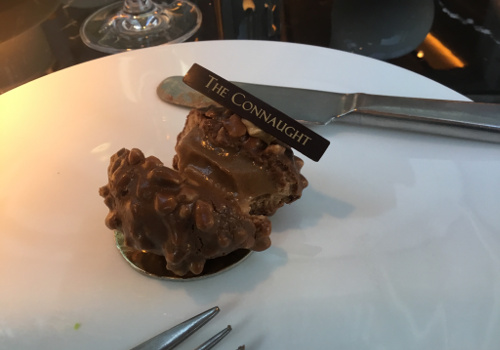 However, it was the lemon bergamot that stole the show on the sweet plate. Lime cream and lemon confit are weaved into the construction of this delicate mousse, that dissolves in the mouth to deliver a citrusy attack on the senses.
After finishing the sublime pastry plate, it was time to move on to the piece de resistance, Chocolate Fondue! The chocolate sauce was rich and velvety with shortbread biscuits designed in the shape of the famous Connaught greyhound logo to dip in. Rouzaud says that this contemporary touch is to provide a bit of fun for the guests to finish.
He says: "I don't know if you do in England, but in France we have cheese and beef fondue, so if you pick up your cheese or your bread and if you lose it inside the fondue you have to forfeit and do something funny."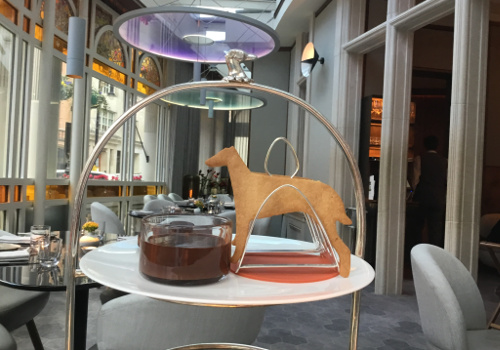 Fortunately, my biscuit remained intact while dipping into the fondue to save my embarrassment, and the chocolate sauce covered biscuit provided a suitably indulgent climax to an exquisite Afternoon Tea experience.
The Connaught Afternoon Tea is characterised by a blend of the traditional and the contemporary, creating a new experience unique to this historic venue.
And Chef Rouzaud thinks that the pure indulgence of the moment means that Afternoon Tea will continue to evolve, with an insatiable appetite amongst people to experience this great British tradition meaning it will never lose its appeal.
He said: "Afternoon Tea was started from royalty when the tables were full of pastries, sandwiches and interaction and it is like you are having a royal moment with your friends or family where you feel like a King or Queen."
After this 5-star luxury dining experience, we find it impossible to disagree!
See here for further information on Afternoon Tea at The Connaught.