Should I put jam or cream first on my scone? - The Devonshire vs the Cornish method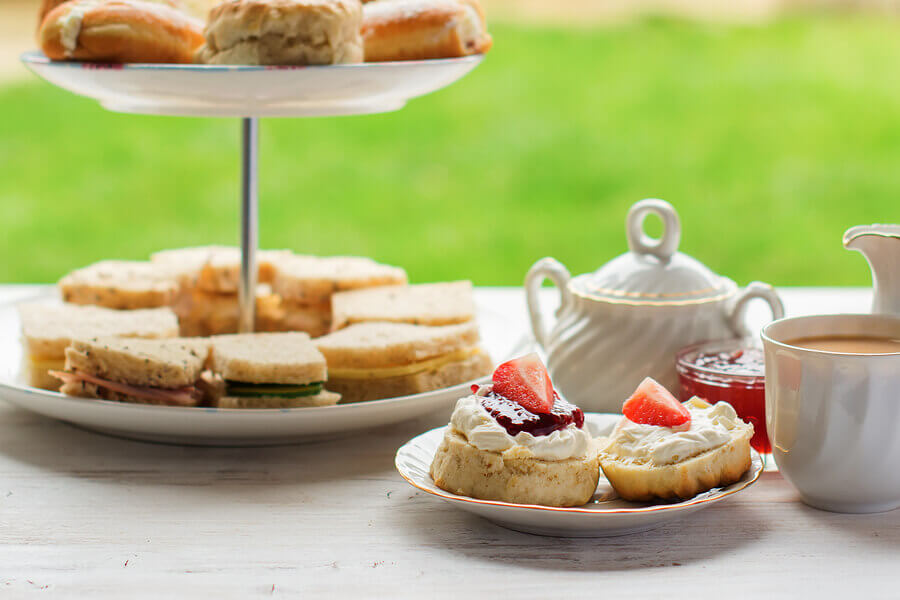 Jam or cream first? The Devonshire vs the Cornish method?
It's the classic bone of contention that has divided Afternoon Tea lovers ever since we started splitting scones.
What's the difference between the Cornish and Devonshire method?
To put it simply, the Cornish way is to serve jam on the bottom, whereas the Devonshire method stipulates that you must apply the cream on first.
There are arguments in favour of both cases as those who support the Cornish method claim that it's easier to spread the jam first. Devonians dispute this by arguing that cream has a similar texture to butter, which would traditionally be applied before jam. 
Which is more common?
In an effort to unite the Afternoon Tea lover community, we conducted the largest ever survey to finally put an answer on what people think is the best way to serve your scones. 
Our results found that 58% of people preferred to put the jam before the cream on their scones, with 42% preferring cream first, meaning that the Cornish method was more popular based on the evidence of our survey.
As always, the most important thing to remember with Afternoon Tea is that the rules and etiquette surrounding the great British tradition are always just a matter of personal taste and preference. Whether it's jam or cream first, the main thing that matters when you take Afternoon Tea at one of our luxurious venues is that you relax and enjoy the experience!