1. The Ritz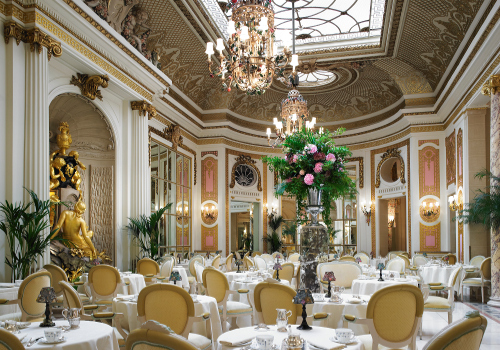 An English institution, The Ritz serves a classic Afternoon Tea with 6 types of sandwiches and assortment of pastries and cakes that are always changing. This is all enjoyed beneath a beautiful glazed skylight in the regal Palm Court.
Where is it?
150 Piccadilly, London, W1J 9BR
Find out more here
2. Browns Hotel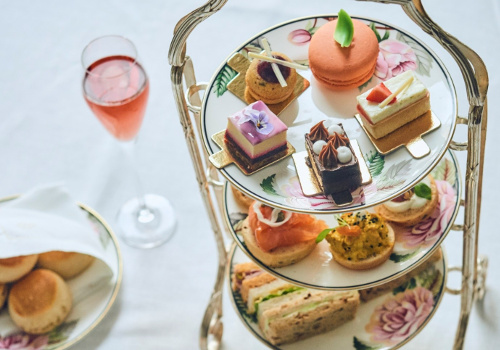 Enjoy Afternoon Tea at London's first ever hotel in Brown's Hotel. Located in Mayfair, you can even eat until your hearts content as sandwiches are refillable.
Where is it?
Albemarle Street, Mayfair, London, W1S 4BP
Find out more here
3. The Landmark
This highly popular Afternoon Tea is set within a Grade-II great Victorian railway hotel, with stunning views in the central atrium with glass roof.
Where is it?
222 Marylebone Road, London, NW1 6JQ
Find out more here
Located on the famous Park Lane, the Traditional Afternoon Tea is currently themed around winter flavours and you also have the option of enjoying free-flowing Champagne with your Afternoon Tea.
Where is it?
JW Marriott Grosvenor House London, Park Lane, Mayfair, London, W1K 7TN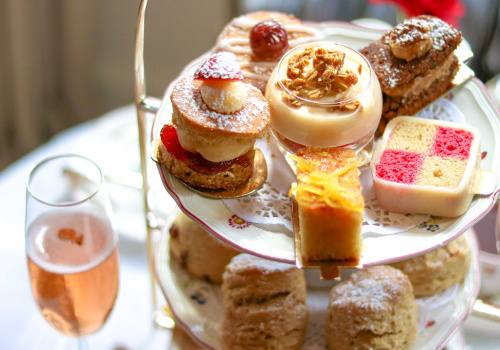 In this luxury townhouse hotel, you can enjoy the Traditional Afternoon Tea with delights such as chocolate orange brown and lemon & poppyseed gateaux. Egerton House also have a gluten-free and vegan specific Afternoon Tea menu, so no one must miss out.
Where is it?
Egerton Terrace, Knightsbridge, London, SW3 2BX
Find out more here
Fortnums have been frontrunners in hospitality since 1707 and is one of the iconic destinations for Afternoon Tea in London. You also get to enjoy a selection from the cake carriage as part of your Afternoon Tea which is ideal for those with a sweet tooth.
Where is it?
Piccadilly, London, W1A 1ER
Find out more here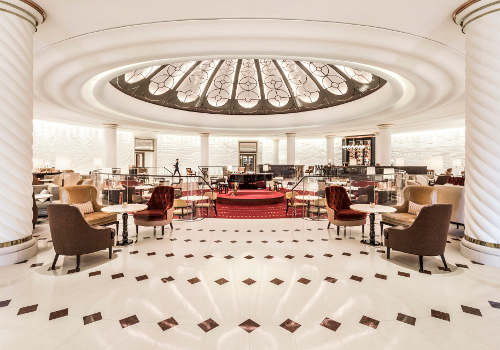 Not only is Afternoon Tea at Rotunda a more affordable price, it also promises a divine selection of pastries and is served in the elegant Rotunda Lounge that features a spectacular domed ceiling. 
Where is it?
10 Trinity Square, London, England, EC3N 4AJ
Find out more here
Award-winning cakes and tartlets such as a mango and passion fruit tart and a vanilla sponge with cranberry white chocolate ganache grace this Traditional Afternoon Tea's menu, with Afternoon Tea at The Dorchester being their most highly rated meal served at the famous hotel.
Where is it?
Park Lane, London, W1K 1QA
Find out more here
10. The Langham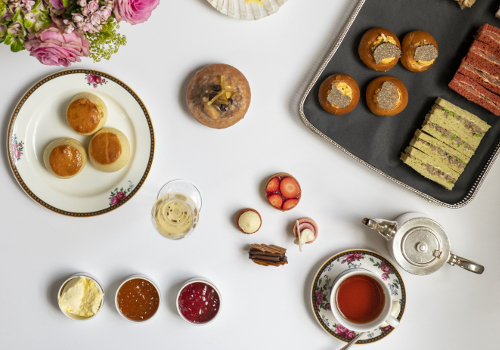 Not only will you enjoy a wonderful Afternoon Tea at The Langham, but you are also sure to experience only the best in service, having been crowned winners in the best Tea Service category at the Afternoon Tea Awards 2018.
Where is it?
1c Portland Place, Regent Street, London, W1B 1JA
Find out more here
Bonus Venue - Rubens at The Palace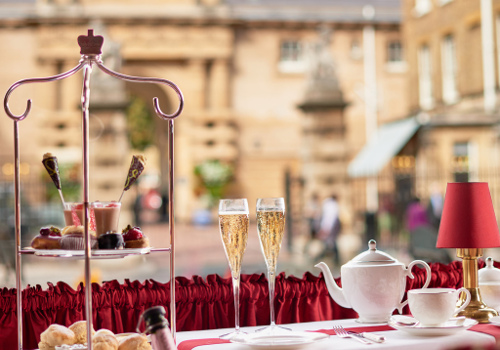 In the heart of London, this Traditional Afternoon Tea features a royal flair with English rose macaroon and royal chocolate biscuit cake and is the perfect spot to watch the activity at the Royal Mews opposite.
Where is it? 
39 Buckingham Palace Road, London, SW1W 0PS
Find out more here
Just Outside Of London - Coroworth Park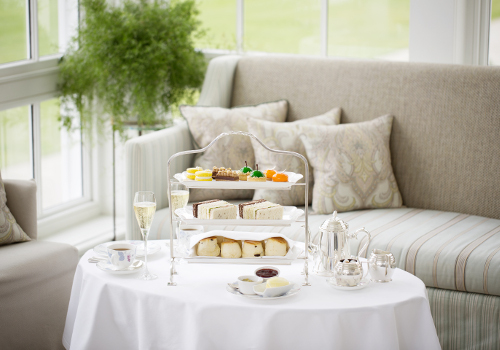 A special mention must also be given to Coworth Park that is in Ascot, rather than London, and were the winners of our Traditional Afternoon Tea Award at the Afternoon Tea Awards 2018. Their Meadow Afternoon Tea features spring flavours including poppy seed and lime drizzle cake and a lemon verbena and English raspberry mousse.
Where is it?
Blacknest Road, Ascot, Berkshire, SL5 7SE
Find out more here