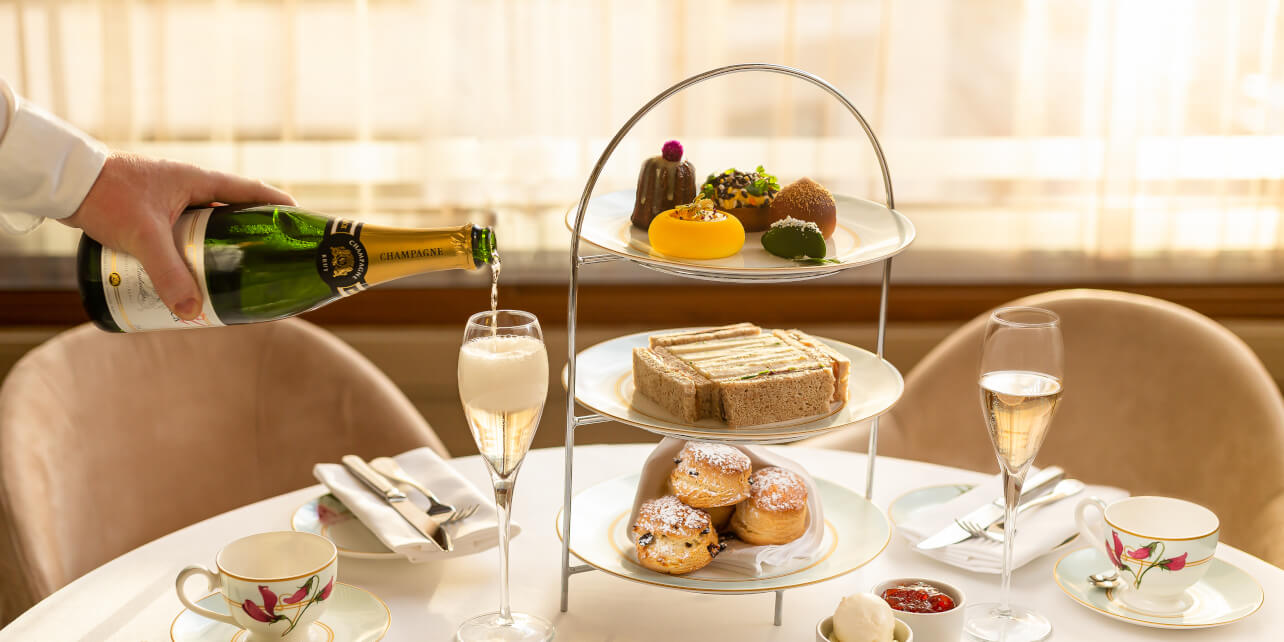 The Mayfair Lounge and Grill is discreetly positioned on the first floor of the elegant Cavendish London Hotel. Hidden behind one of London's busiest locations, it is surprisingly calm and quiet in comparison to the hustle and bustle found in nearby Piccadilly Circus.
We entered their dining area to the sound of a pianist to celebrate Queen Elizabeth II's 70th year as our Monarch and discover their limited edition Jubilee Tea menu. 
Executive chef Julian Ward has created a selection reflecting cultures from countries of the Commonwealth, found in both sweet and savoury options.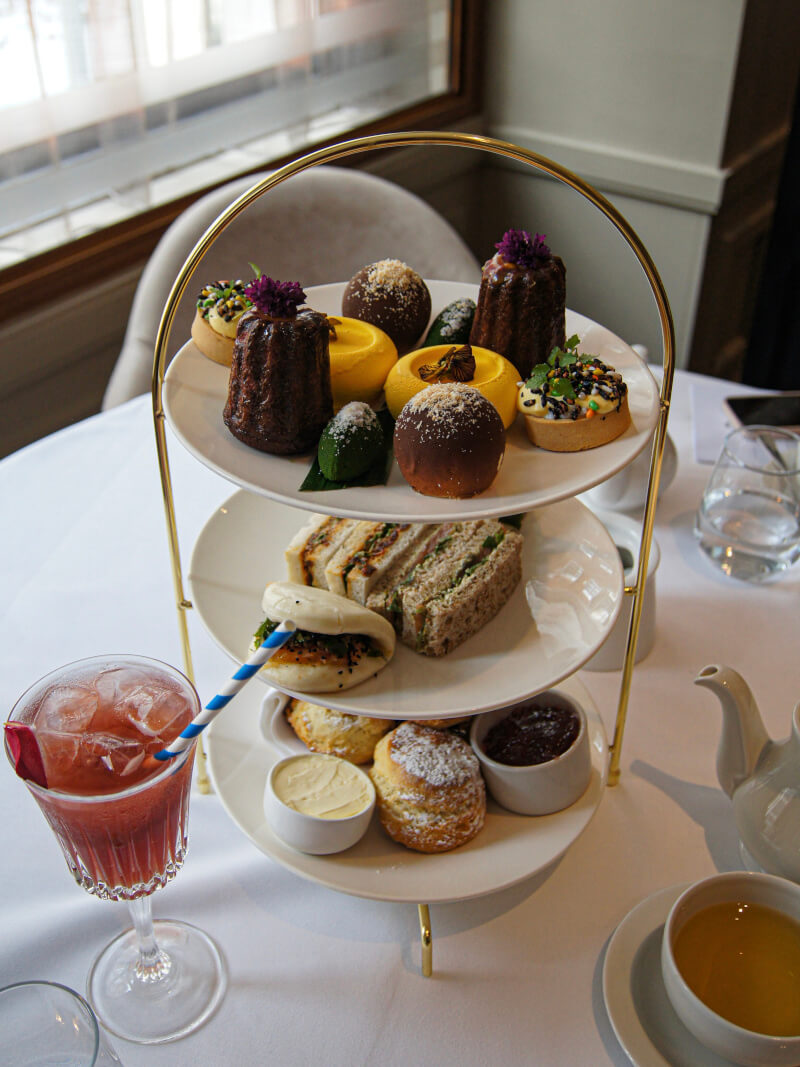 As we opted for the pescatarian menu, our offerings were slightly different to those advertised on the menu, but we were very pleased with them and imagine they were just as delicious as those found on the original selection. 
The inspiration from around the globe is evident instantly - one of the sandwiches was an Asian inspired bao bun in comparison to the traditional finger sandwiches. Filled with delicately seasoned lentils, curried roast pumpkins and nigella seeds it was a fantastic fusion.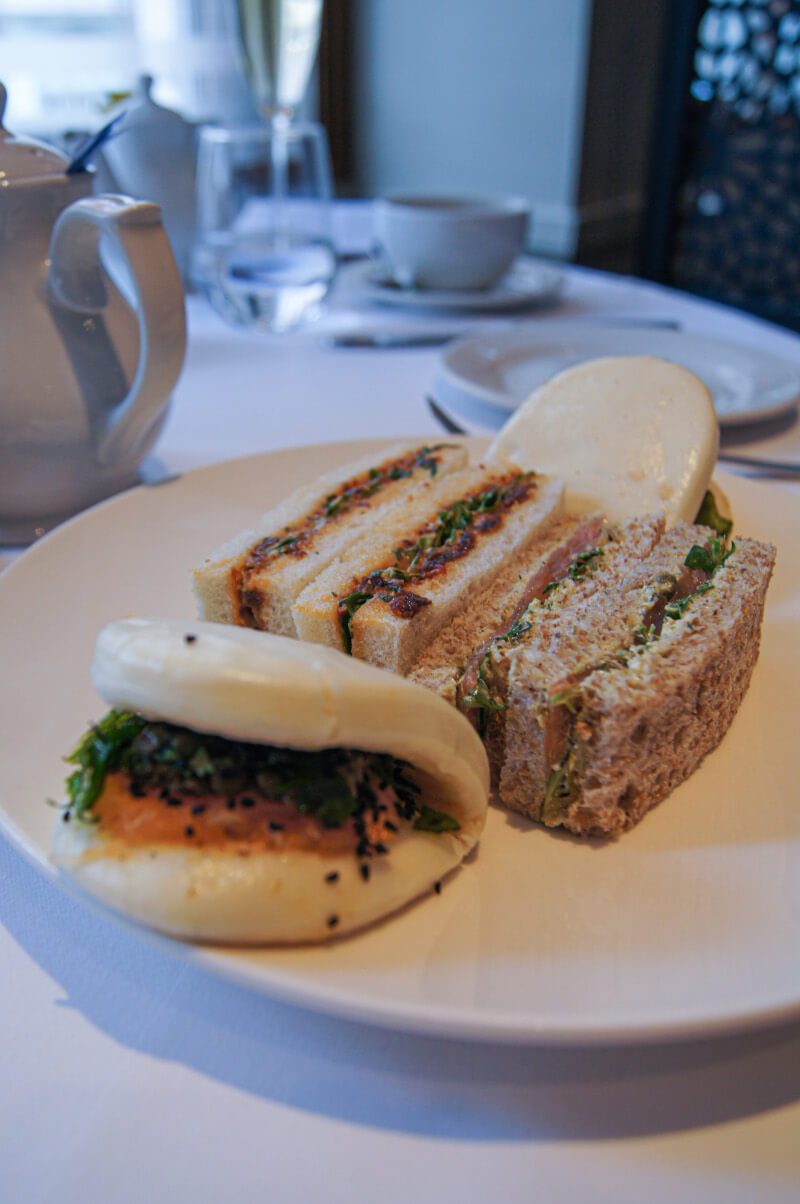 Our vegetarian options were very flavoursome and a nod to classic English flavours was found in a simple smoked salmon and dill sandwich flavoured with lemon and caper butter. 
The scones were served warm and crumbled apart beautifully, served of course with the customary clotted cream and strawberry jam.
The pastries had a very sentimental touch, representing the numerous Commonwealth countries the culinary team have ties to. The star of the show was the Dominican canele: cutting through the crisp shell, a vibrant red centre is revealed, filled with pineapple and pink peppercorn jam and topped with a dulce de leche chantilly.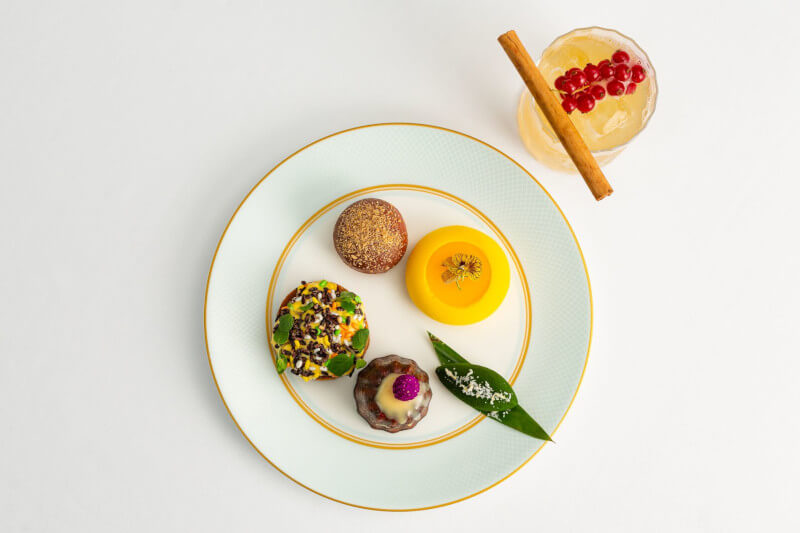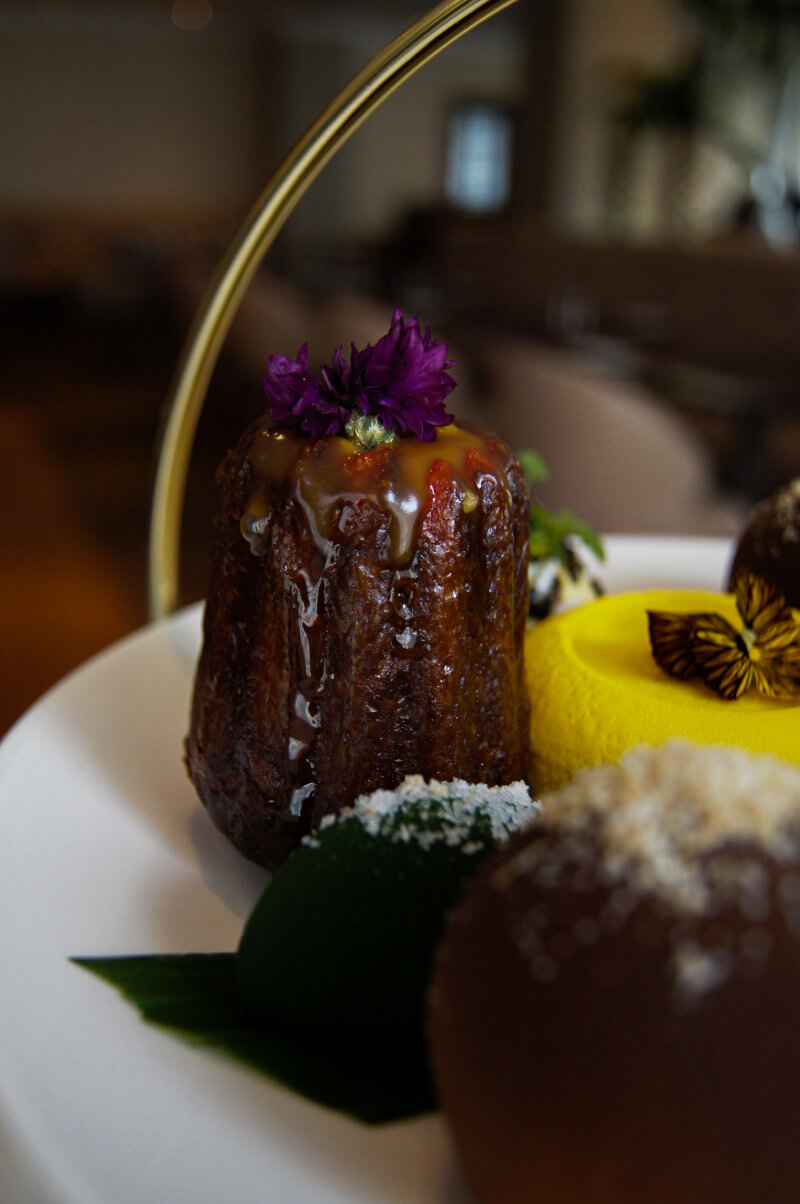 India is defined through a tart filled with a spiced rice pudding topped with mango cremeux and puffed rice adding further texture. The rice pudding was so creamy I would've loved a bowl full for dessert!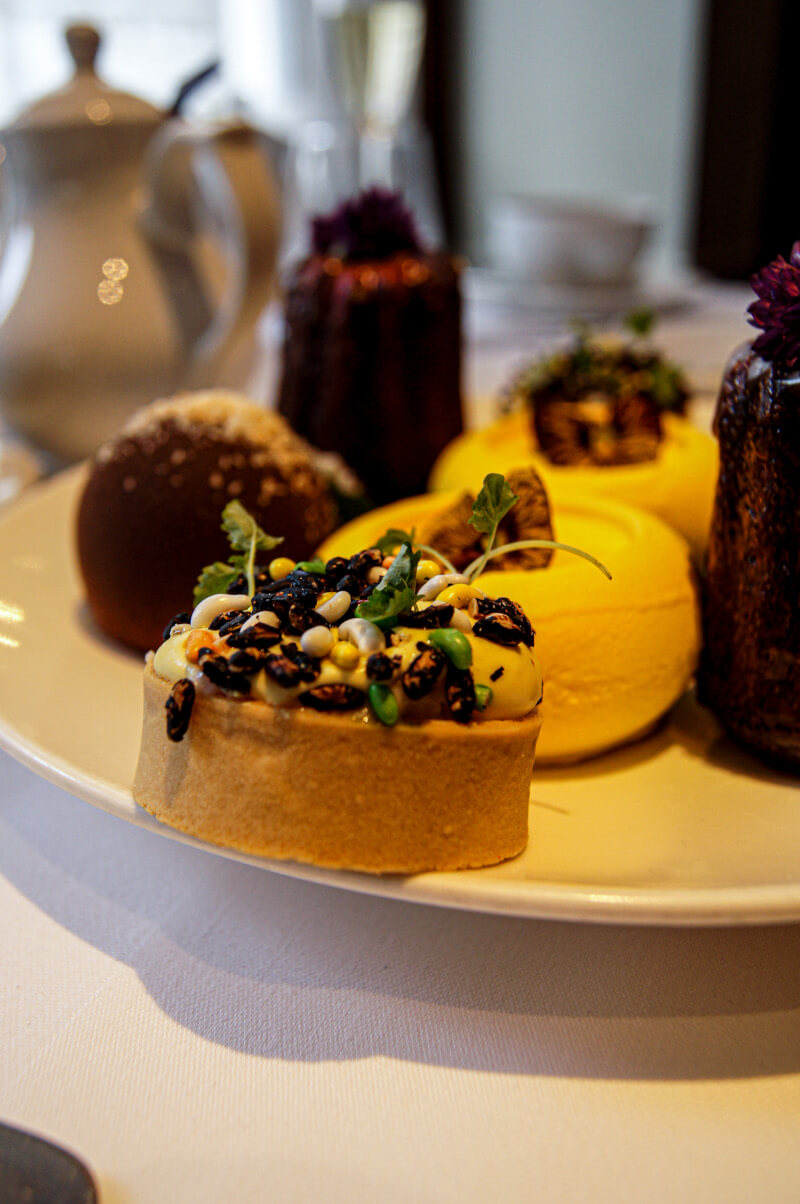 The clementine & vanilla entremet is light and refreshing and banoffee, an old home comfort, is redesigned in a sphere with all the right layers. 
The experience is partnered with your choice of tea, but if you are feeling a little more indulgent why not raise a glass of champagne or mocktail and toast her Majesty at this truly fitting occasion.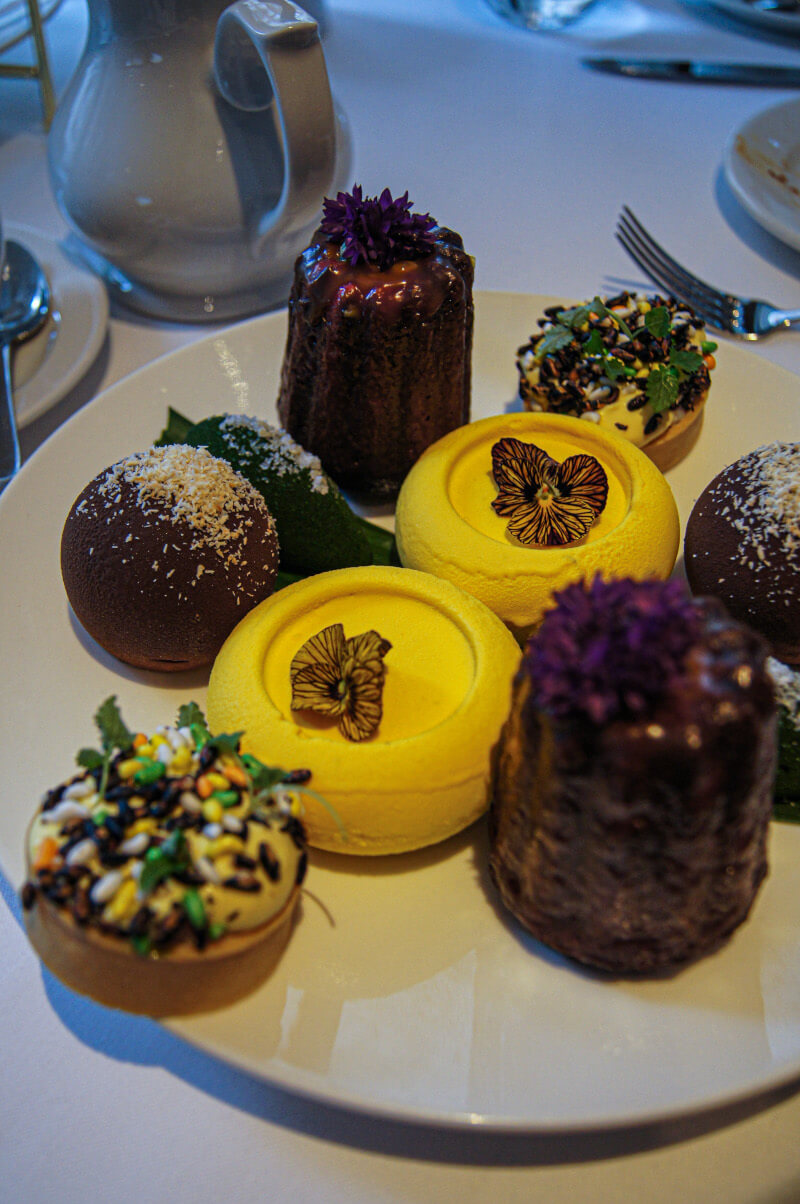 Platinum Jubilee Afternoon Tea at The Cavendish London is served from 2pm - 5pm Monday to Sunday and is available to book now. Click here for further details or to book your Afternoon Tea experience.