Find the perfect Afternoon Tea

The UK's premier Afternoon Tea guide features more than 700 venues across the UK & Ireland. Discover. Book. Enjoy.
Find your perfect Afternoon Tea venue
Choose from luxury 5-star hotels, quaint tearooms and grand countryside manors.
Find Afternoon Tea offers near you
View our range of exclusive discounts, special menus and complimentary Champagne deals.
What are you looking for?
St Pancras by Searcys
Grand Terrace, St Pancras International Station, Kings Cross, London, N1C 4QL
Why not indulge in the Staycation Afternoon Tea at St Pancras by Searcys? Enjoy a range of the finest British produce with this special new menu that comes served in a stylish travel suitcase.
Chesterfield Hotel
35 Charles Street, Mayfair, London, W1J 5EB
In the heart of exclusive Mayfair, the intimate Chesterfield Mayfair Hotel is a luxury hotel ideally located for taking Afternoon Tea when shopping in Piccadilly, Bond Street, Regent Street or Oxford Street.
Vouchers
Available

Offers
Available

Award
Winner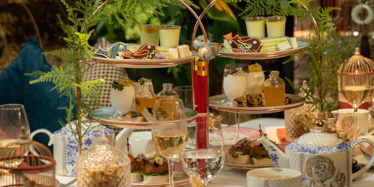 Chinese Whispers Afternoon Tea at Kai Mayfair
65 South Audley Street, London, W1K 2Q
A playful journey into a Chinese themed afternoon of nibbles, secrets and conversation from Michelin starred Kai Mayfair.
1565 Bar & Terrace
Level 4, Park Regis Birmingham, 160 Broad St, B15 1DT
Whether you are looking to celebrate a special occasion, or simply want to enjoy some decadent treats, Afternoon Tea at 1565 Restaurant, Bar & Terrace at Park Regis Brimingham is an experience you will remember.
B Afternoon Tea Bus Tour
8 Northumberland Avenue, London, WC2N 5BY
Come and experience Afternoon Tea with a difference on Brigit's Afternoon Tea Bus Tour. This vintage double decker bus will take in some London's best sights, whilst you indulge in the B Afternoon Tea.
Vouchers
Available

Award
Winner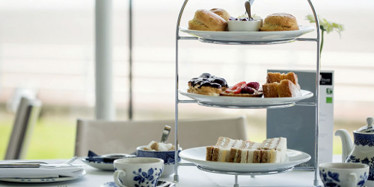 Sheraton Grand London Park Lane
Piccadilly, London, W1J 7BX
Sheraton Grand London Park Lane is Mayfair's premium meeting place. A beautiful setting in the heart of the city offering a glimpse into the magic and history of the roaring 20's.
Vouchers
Available

Award
Winner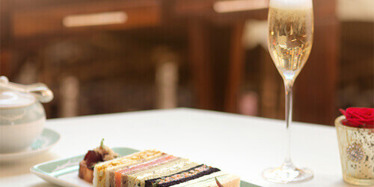 The Savoy
Strand, London, WC2R 0EU
Afternoon Tea at The Savoy is served in The Thames Foyer putting you very much at the heart of one of London's iconic hotels.
Vouchers
Available

Offers
Available

Award
Winner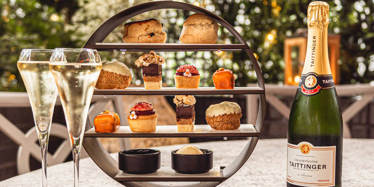 Dakota Grill & Restaurant
29 Ducie St, Manchester, M1 2JL
Treat yourself to a sumptuous Afternoon Tea experience at the elegant Dakota Grill & Restaurant. Enjoy a modern twist on the great British tradition at this stylish restaurant located in the heart of Manchester.
HELIX by Searcys at The Gherkin
30 St Mary Axe, London, EC3A 8EP
Enjoy Afternoon Tea in the lap of luxury at Helix by Searcys, at the top of one of London's most iconic landmarks, The Gherkin.
The Rubens at the Palace
39 Buckingham Palace Rd, Westminster, London, SW1W 0PS
The Rubens at the Palace lies at the heart of London's biggest tourist attractions and is the closest hotel to Buckingham Palace, within easy walking distance of Victoria Station and some of London's best shops.
Vouchers
Available

Offers
Available

Award
Winner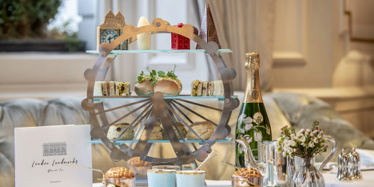 Afternoon Tea with a Complimentary Glass of Champagne at the Kensington
109-113 Queen's Gate, Kensington, London, SW7 5LR
Enjoy Afternoon Tea with a complimentary glass of Champagne with this offer exclusive to AfternoonTea.co.uk.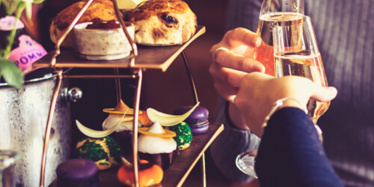 25% off Afternoon Tea at Hilton Avisford Park
Yapton Lane, Walberton, Arundel, West Sussex, BN18 0LS
Hilton Avisford Park is offering 25% off their Traditional Afternoon Tea. Usually priced at £23 per person, indulge in a delicious array of sweets and savouries for just £17.25 with this offer available until 17th May.
25% off Spirited Tea at Lyaness at Sea Containers
20 Upper Ground, London , SE1 9PD
Enjoy 25% off Spirited Tea at Lyaness at Sea Containers London. Usually priced at £55 per person, guests can indulge in a selection of decadent sweets and savouries along with three paired cocktails for just £41.25 per person with this exclusive offer available on Sundays from 23rd May - 27th June.
Gift vouchers, teaware, hampers and much more
Afternoon Tea makes a wonderful gift for someone special and we are delighted to offer over 1,000 Afternoon Tea Gift Vouchers, available across the UK & Ireland. 
Our shop has got everything you could wish for to treat the Afternoon Tea lover in your life, ranging from Tea Pots and Cake Stands, Tea and Biscuits, Gifts and Hampers, all from the finest brands, including Fortnum & Mason, Whittard of Chelsea, Wedgwood, Emma Bridgewater, Burleigh and more.
Afternoon Tea Awards
Each year, the best in Afternoon Tea service and creativity is recognised at the prestigious Afternoon Tea Awards. Find out who won at the most recent ceremony...
Frequently asked questions
What is Afternoon Tea?
Afternoon Tea is a meal composed of sandwiches (usually cut delicately into 'fingers') with a variety of fillings, scones with clotted cream and jam, sweet pastries and cakes.
Read our article 'What Is Afternoon Tea' for details.
Why do some venues ask for credit card details?
For bookings over a specific number of people, some restaurants ask for credit card details to guarantee the booking. The restaurant may use the details to charge you a No-Show fee, if you fail to fulfill your reservation without having notified the restaurant in advance.
Certain venues may also charge a cancellation fee for any cancellation or in the event of a cancellation not made within the allotted period of time. If for any reason you cannot fulfill your reservation, please ensure that you cancel online, or notify the venue by telephone. You will find the venue contact details in your email confirmation.
Unless specified, your card details will NOT be used to pay for your meal. You will pay for your meal at the venue.
Can I cancel or amend a booking?
Unless specified otherwise, you can cancel a booking up to the day and time of the booking
The confirmation email you received when making your booking contains a link, or the restaurant contact details, to enable you to cancel or amend the booking.
What should I wear for Afternoon Tea?
In general the dress code is 'smart casual', which usually means no jeans, shorts, swimwear, trainers or sneakers. Any specific requirements are listed in the venue details. 
Afternoon Tea is a special occassion, so why not dress to impress!