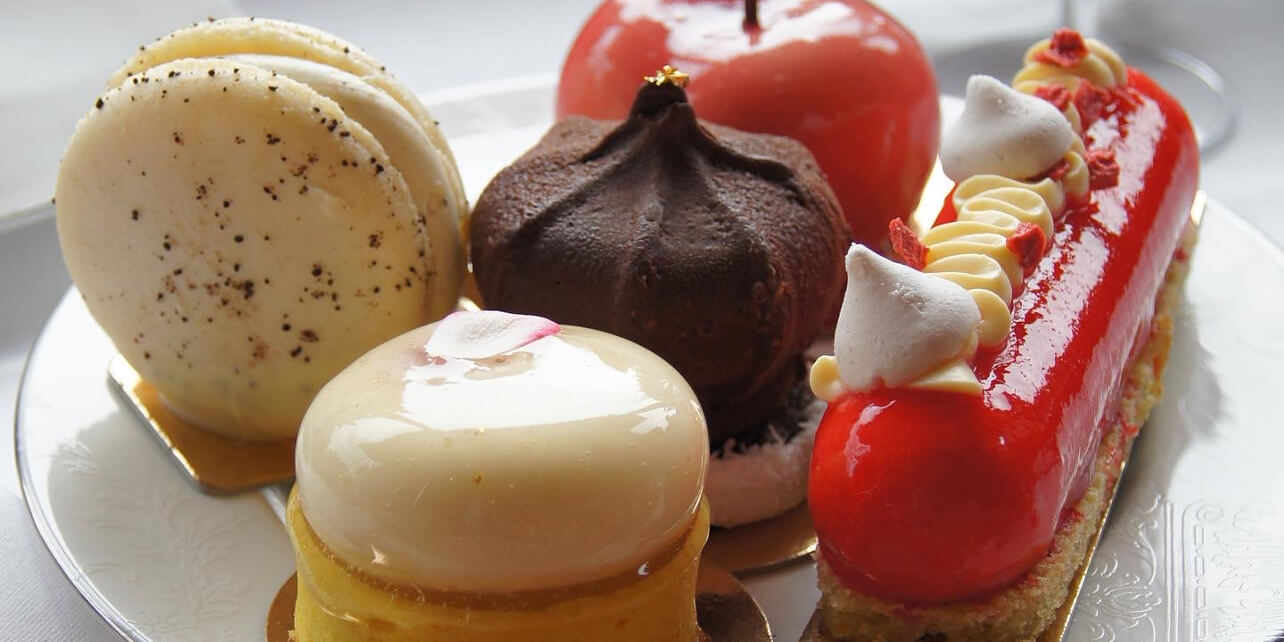 Looking for a right Royal day out? Look no further than The Rubens. Afternoon Tea is a quintessential British experience, so where better to enjoy this delightful tradition than in front of Buckingham Palace?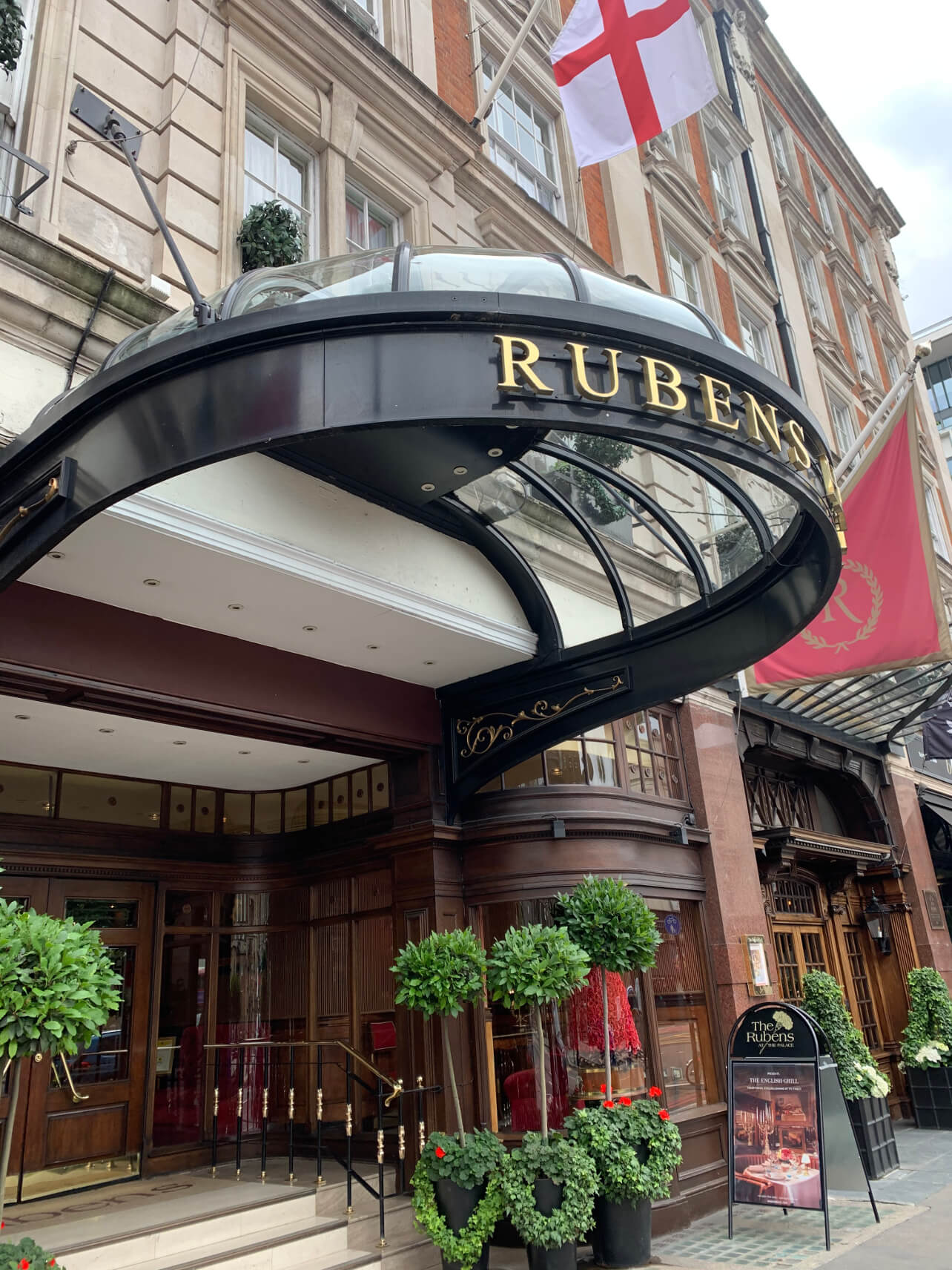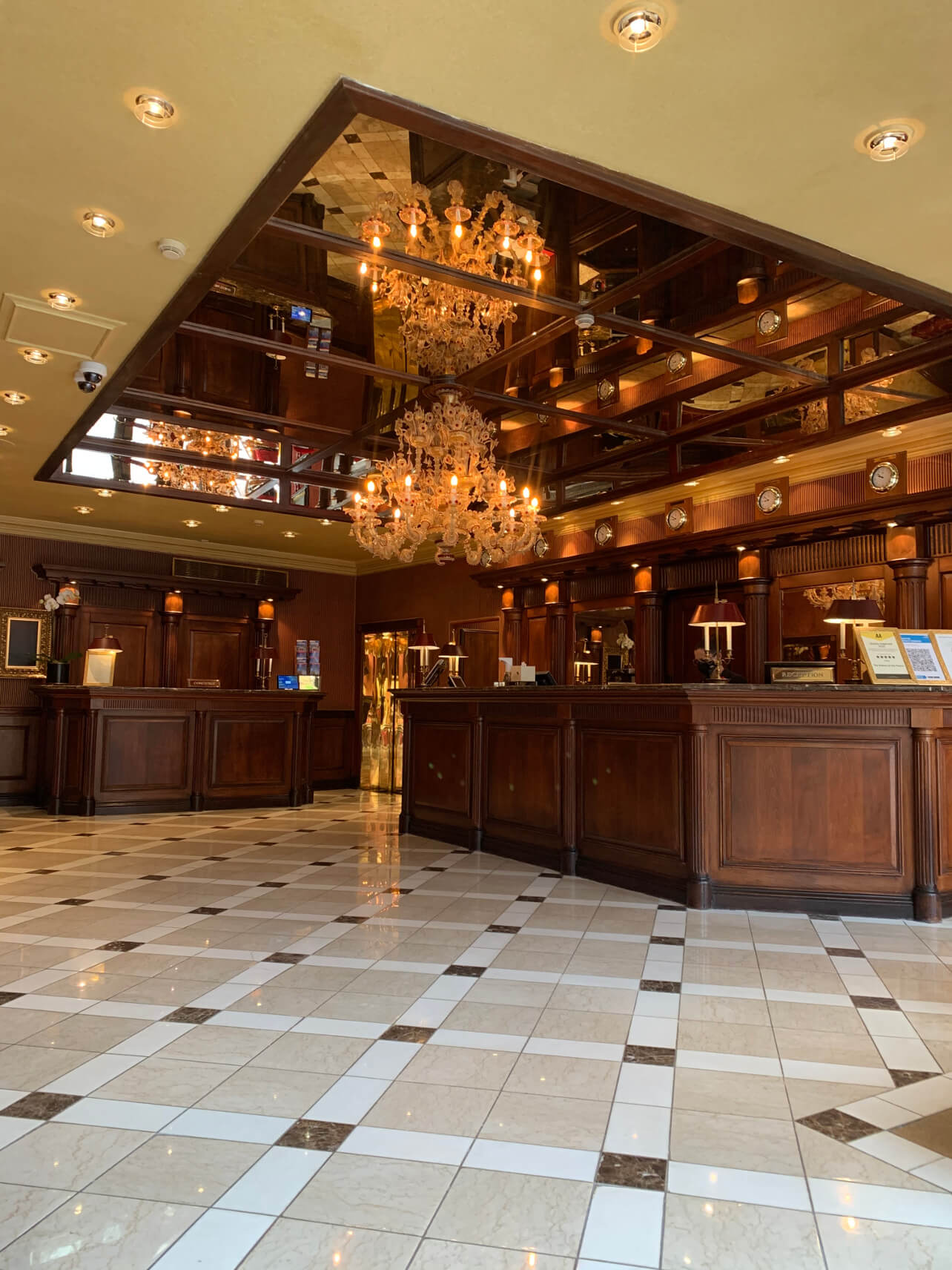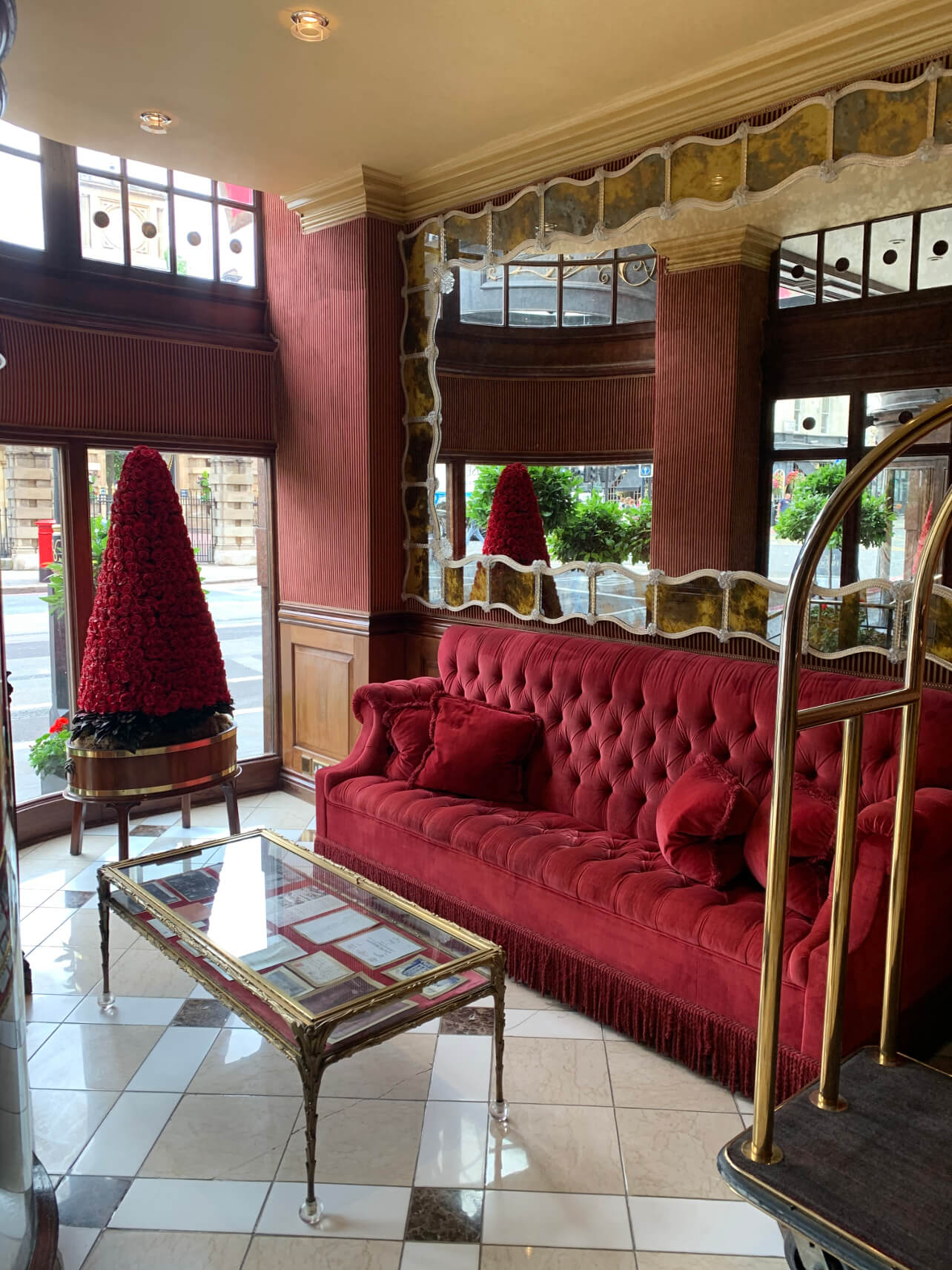 Upon entering the quaint tea room, the royal theme is evident instantly from the portraits of Kings & Queens, to the crowns embossed on the crockery and China. 
We were served the Sparkling Halal Afternoon Tea and for someone who doesn't consume alcohol, it was such a special treat to have a refined drink to accompany the elegant tea. So Jennie is entirely alcohol free and a refreshing alternative for occasions such as Baby Showers, for 'The Designated Driver' or simply someone who doesn't want to drink!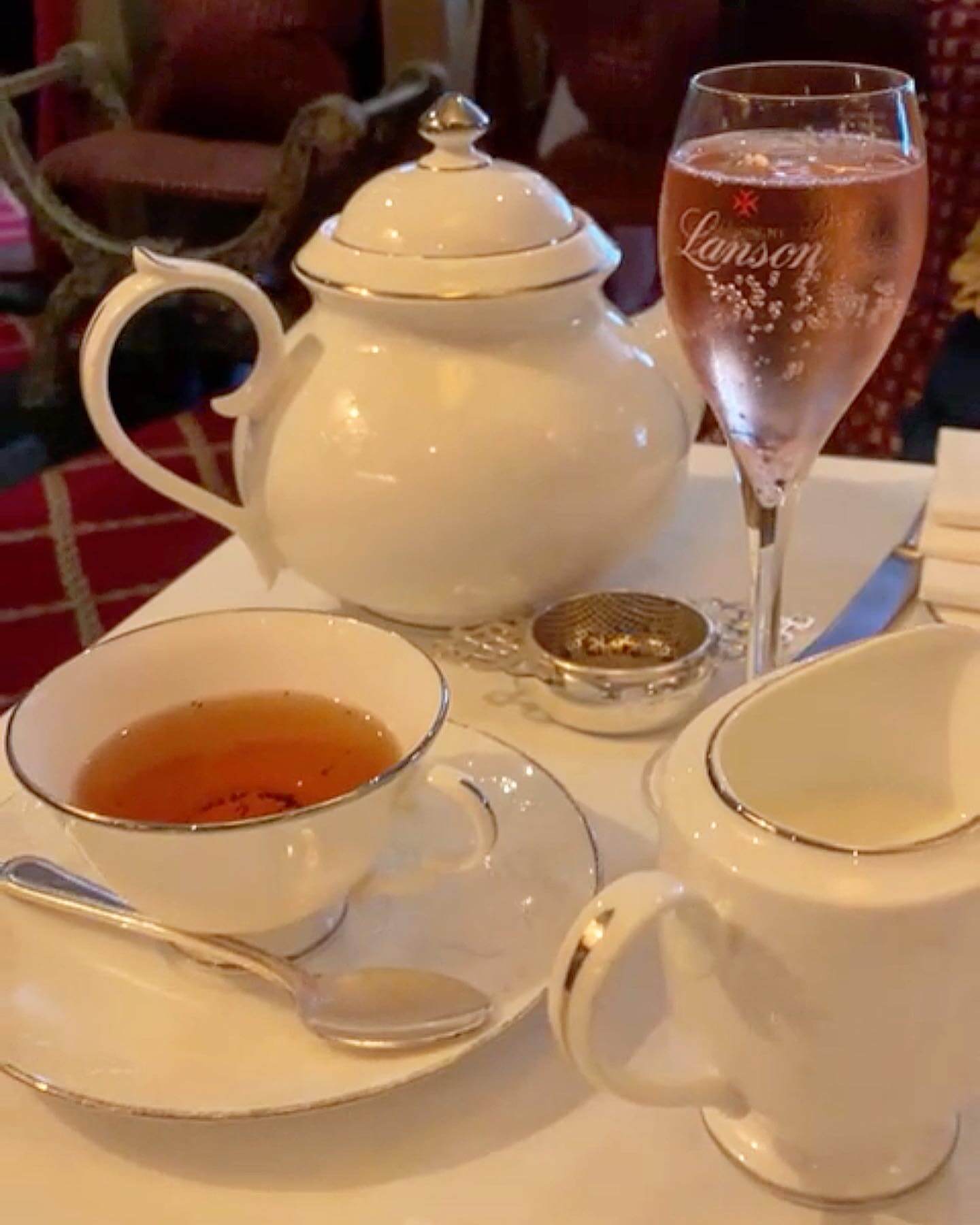 The staff treated us like royalty, presenting my son with his own 'Prince's Afternoon Tea'. Consisting of child friendly sandwiches ranging from the sweet PB & jam and Nutella to savory cheese and cucumber, it ensures that even the youngest of guests enjoy the experience. Scones are also included, which finishes with a deliciously moist red velvet cupcake, doughnut filled to the brim with jam and his favourite - a soft bubblegum marshmallow that actually tastes like the real thing!
Whilst this version is lovely especially for little Princes & Princesses, the adult version of the tea is something else. Starting with a selection of five different finger sandwiches, well filled with delicious fillings and on a variety of bread, they are traditional flavours with a little twist making them extra special. The smoked salmon is accompanied with a horseradish cream cheese, adding an intense flavour and the chutney that joins the cheese sandwich compliment each other perfectly. My personal favorite was the toasted almonds sprinkled upon the coronation chicken adding to both the texture and taste.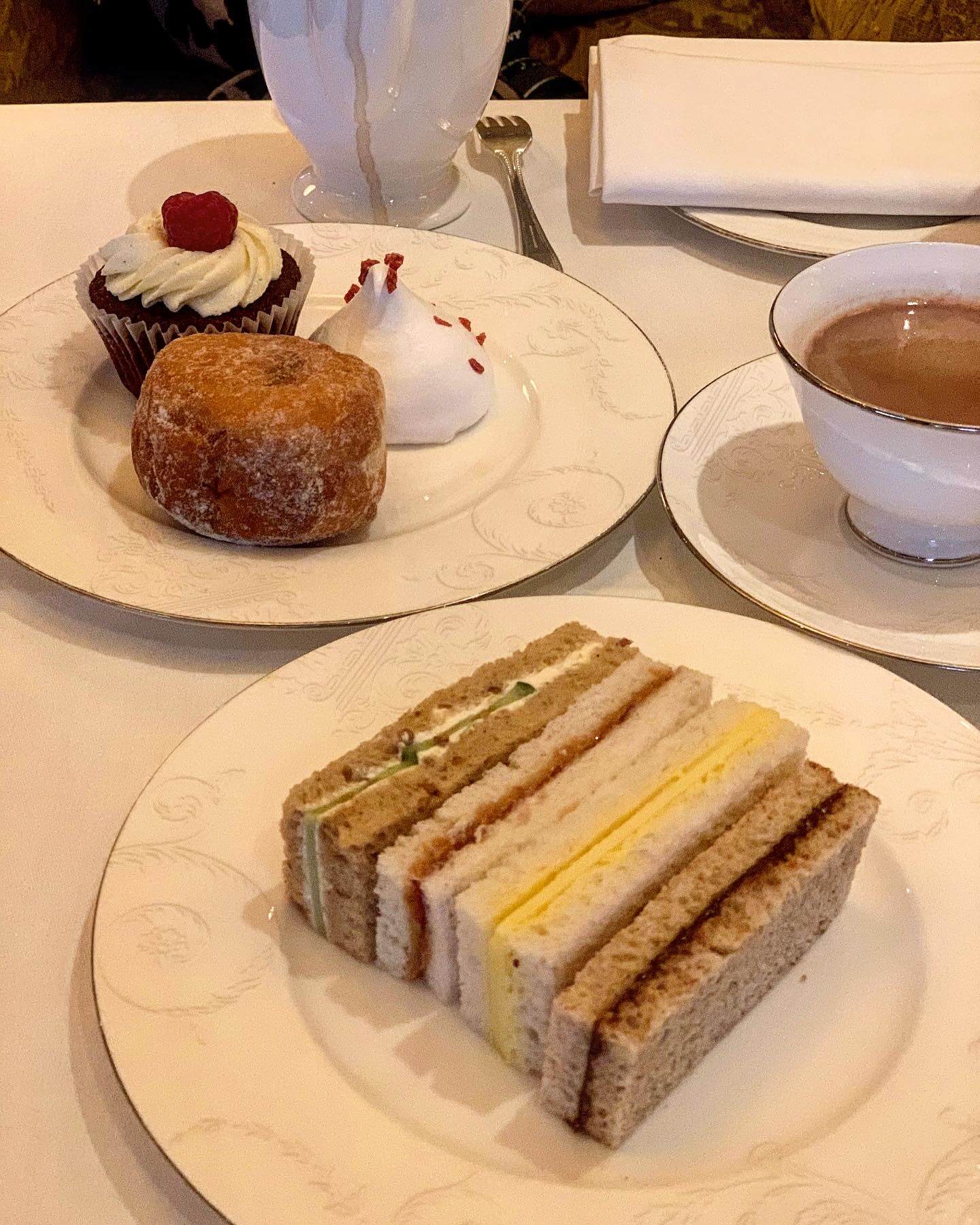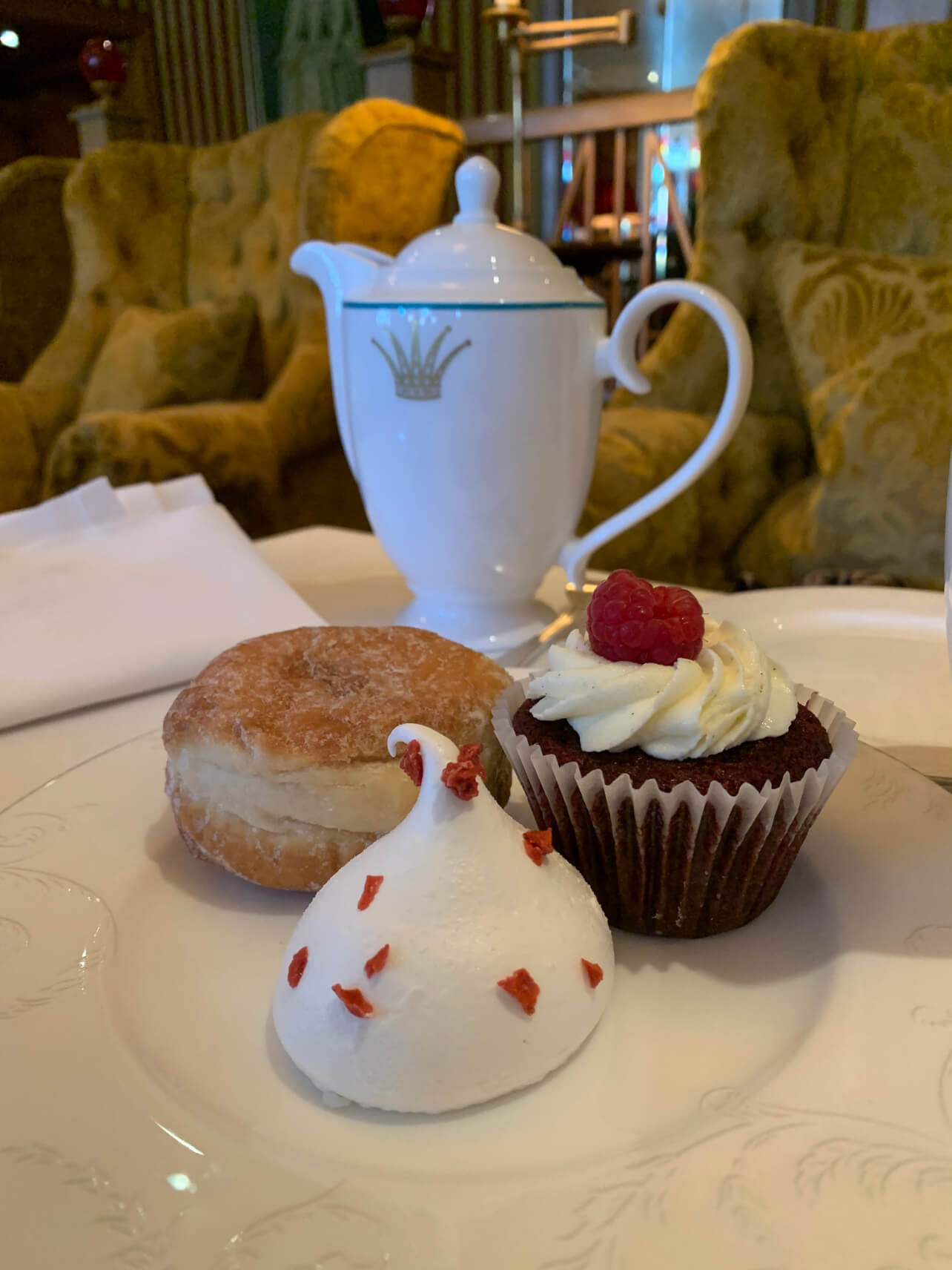 The customary plain scones are served warm alongside a honey & white chocolate version which is delightful. They crumble apart beautifully, with little chips of white chocolate melted inside, waiting to be spread with lashes of clotted cream and strawberry preserve. 
Then onto arguably the best part of any Afternoon Tea - the sweet, dessert course, and this selection did not disappoint. Again, reflecting the royal theme reflected throughout, the pastries take inspiration from The Firm. A rich cinnamon, chocolate mousse is shaped as a crown and a delicate macaron is filled with caramelized apples: an Ode to the late Prince Philip who loved apple desserts.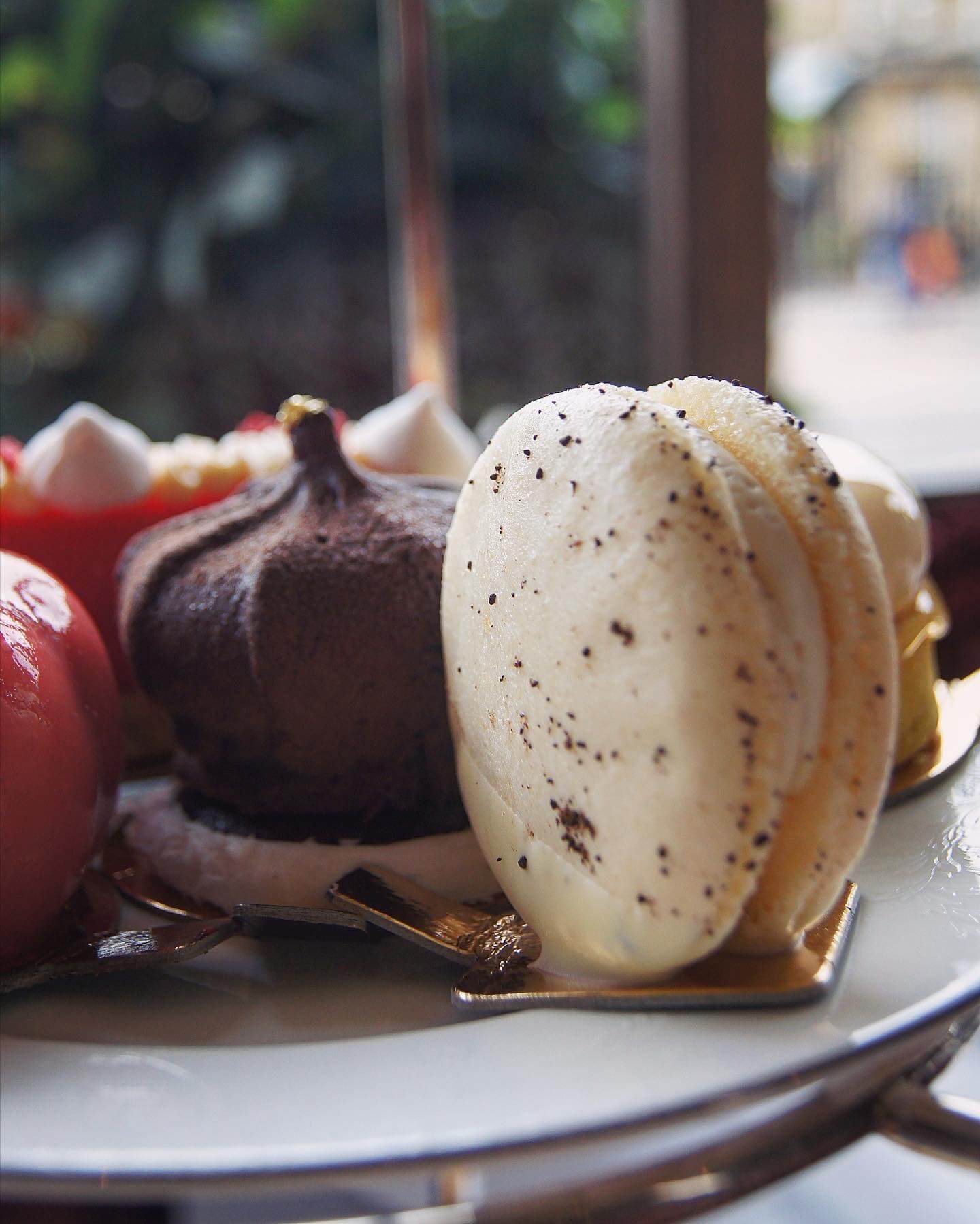 My personal favorite was the Bread & Butter piece, a delicious take on a favorite of the late Princess Diana. A moist lemon sponge is encased in a tart pastry base, topped with a bread pudding cream that encases a raspberry rose centre and is finished with a single rose petal. The attention to detail is clearly apparent in all the layers, and the flavours marry beautifully.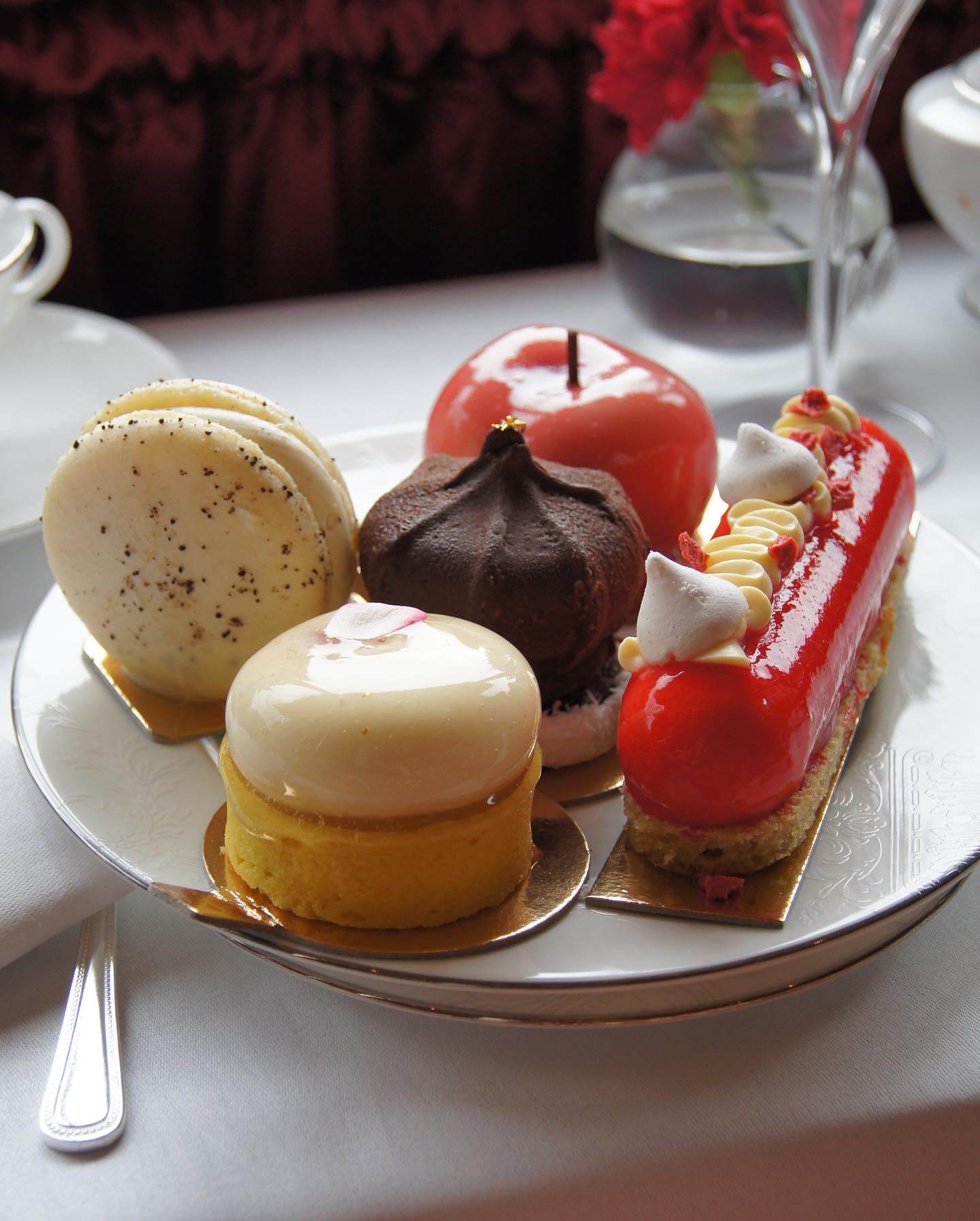 The apple shaped mousse was filled with caramlisled apples and looked like it had been picked from the Queen's Orchard - surely meaning it counts as one of your five a day?! Either way, it is highly recommended.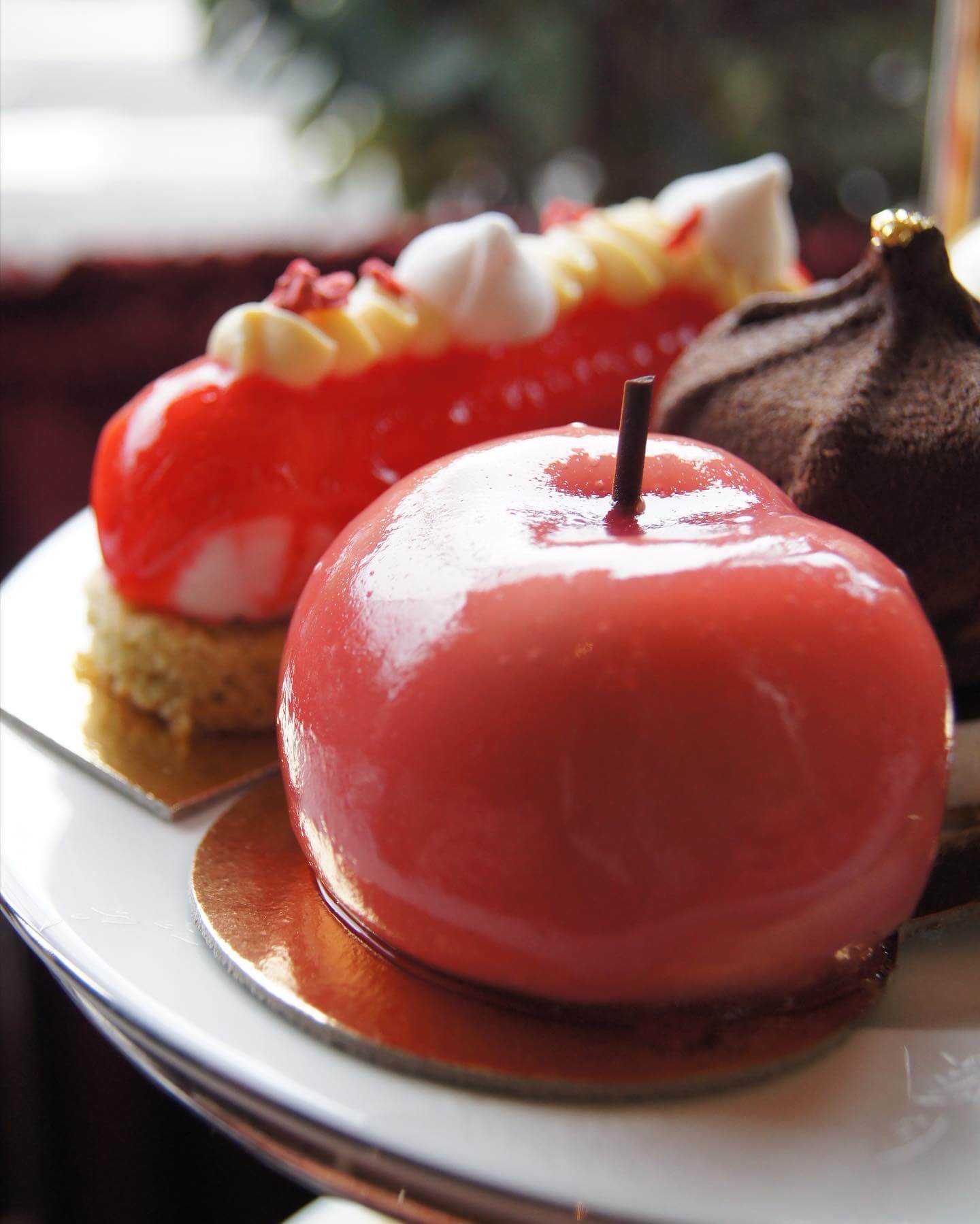 The whole experience was a truly majestic affair and is a lovely way to spend a Royal afternoon in London. It is possible to have refills of any of the courses, but if you have no more space, you are able to take it with you. The front of Buckingham Palace is only a short walk away, so why not continue with the royal theme, take in the sights and enjoy whatevers left in the adjacent St James Park?