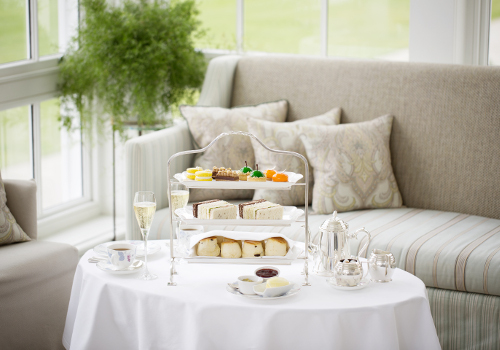 We chatted with Adam Smith, Executive Chef at Coworth Park, winner of Best Traditional Afternoon Tea at the 2018 Afternoon Tea Awards, to give us an insight into the talent behind an award-winning Afternoon Tea.
Judges raved over the luxury hotel's 'exquisite pastries' and 'light and fluffy scones' as well as its stunning setting which was described as 'faultless, with an ambience that was lovely and intimate'.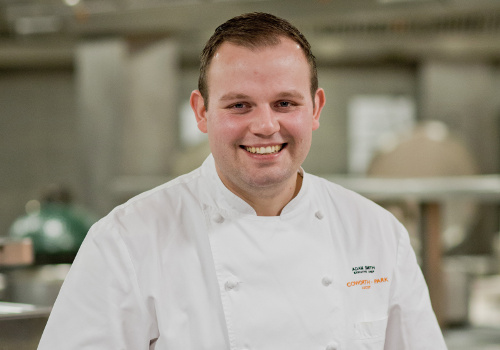 Chef Adam Smith was kind enough to take us behind the scones and reveal what it takes to make an Afternoon Tea.
How proud were you to win an Afternoon Tea Award?
I was extremely proud that we won the Best Traditional Afternoon Tea Award; in my eyes it is the most prestigious award for a Hotel Afternoon Tea and with the competition being so strong and so many great Afternoon Teas out there, it makes the award even more special.
Could you give us an insight into the thought process behind the Afternoon Tea menu?
The philosophy behind all of our food offering at Coworth Park is that we source the best ingredients possible and use classic flavour combinations that are executed in a modern and relevant manner. Particularly when it comes to Afternoon Tea and the pastries, I love the simple things done well. For me, there is nothing better than a simple choux bun perfectly cooked, filled with a perfect vanilla cream!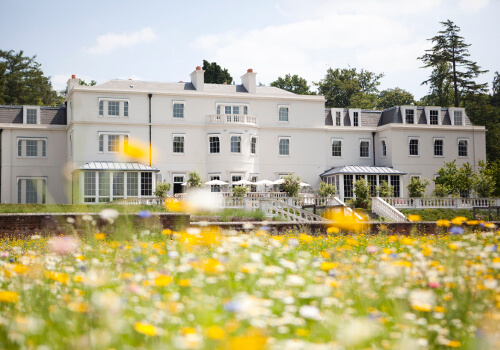 How does the setting influence the Afternoon Tea menu?
I believe that the setting of Afternoon Tea is a major part of the guest experience, we are very lucky at Coworth Park that our setting is simply beautiful. The wildflower meadow and herbs help to influence the current menu and we offer several different Afternoon Teas throughout the year which are all inspired by our estate such as our Orchard, Meadow and Garden Afternoon Teas.
What is the most difficult aspect to perfect in preparing an Afternoon Tea? One of the toughest aspects in preparing Afternoon Tea is timing; to make sure sandwiches are made as fresh as possible but without delay for the guest, that all pastry items and scones are made fresh everyday, puts a lot of pressure on the team to be ready on time. We love it though and thrive on creating a fantastic experience for our guests.
Do you have any tips on how to create the perfect scone?
For me when making the perfect scone it must be freshly baked and served warm, I like lots of fruit in mine and plenty of jam and clotted cream - whichever way around you prefer it!
What would you consider to be your signature pastry?
We change our menus regularly and change the whole selection, however I'm a massive fan of choux pastry of which we always have a version of on the menu in some form of classic religieuse or a simple choux bun. Cooked fresh every day and never seeing the fridge, choux is just fantastic.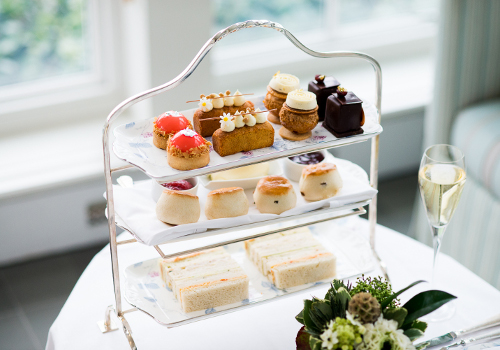 Where and how were you trained as a pastry chef?
As the Executive Chef at Coworth Park I have a massive passion for pastry, I worked at The Ritz London for 10 years which is where the passion and love grew. I was able to learn all the classical techniques and methods but most of all what real quality pastry is and what it takes to produce and maintain.
Who do you regard as your main culinary influences and how have they influenced you?
John Williams MBE, Executive Chef at The Ritz London has been a massive influence upon my career and helped me to form my own opinion and style of food with continues to evolve and develop every day.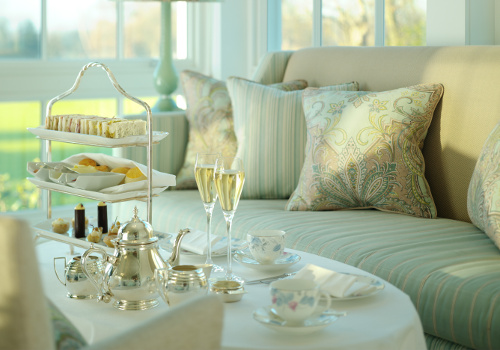 What style of tea do you feel best complements an Afternoon Tea?
I think that's it totally subjective to each guest and what they prefer to drink, for me I'm a big fan of herbal and flowering teas; lemon verbena is one of my favourite herbs and is amazing as a tea.
Why do you feel that Afternoon Tea proves to be such a timeless tradition?
I feel Afternoon Tea is a timeless tradition because people enjoy the social side of the dining experience, an afternoon of fine pastries and beautiful sandwiches spent with friends and family with great service is always a winner.
And finally, there is an age old debate amongst Afternoon Tea enthusiasts of whether you put clotted cream or jam on the scone first. What's your view on this?
For me it doesn't matter which way around; you just need lots of both of them!
For full information on Coworth Park's Afternoon Tea offering, see here