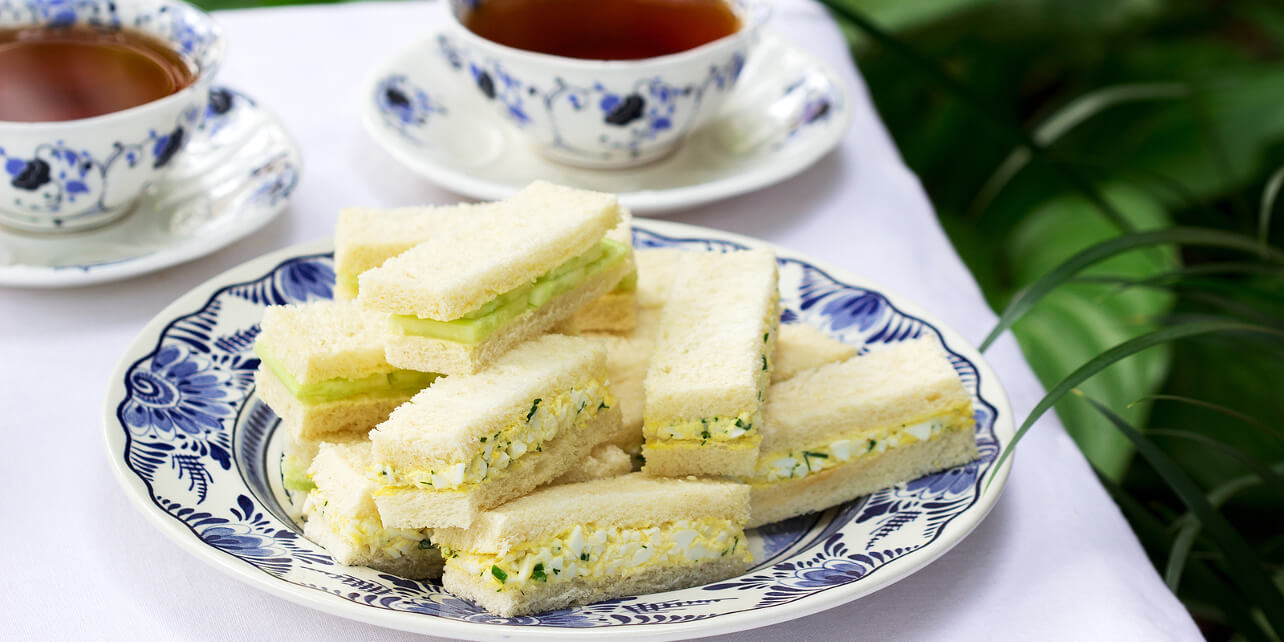 While every Afternoon Tea enthusiast is united in their love of the delightful finger sandwich, exactly what fillings are essential inclusions on the savoury plate have often proved to be a bone of contention. 
So, at AfternoonTea.co.uk, we thought we'd put this to the test and ask you what your favourite finger sandwich is .
Thousands of you graciously responded to our call-out and we are now able to craft a definitive top 10 of the nation's favourite finger sandwiches!
Top 10 Afternoon Tea sandwiches:
1. Smoked Salmon & Cream Cheese
2. Egg Mayonnaise & Cress
3. Chicken & Mayonnaise
4. Cucumber & Cream Cheese
5. Cheese & Chutney
6. Ham & Mustard
7. Prawn & Mayonnaise
8. Beef & Horseradish
9. Tuna & Mayonnaise
10. Roasted Vegetables & Cream Cheese 
Findings from our survey
So, we can now reveal that amongst the people we surveyed that smoked salmon and cream cheese on granary bread was the top choice.
The poll also revealed that the cucumber sandwich, which is traditionally associated with Afternoon Tea, was the preferred filling for just 8% of participants.
We asked our customers to name their favourite sandwich type and a clear winner soon began to emerge. 
Granary bread was the top choice overall, but white bread was still the preferred companion to the cucumber and cream cheese sandwich.