The Afternoon Tea Menu
There are no set rules about the content of a traditional Afternoon Tea menu, but it usually consists of sandwiches and a variety of sweet items.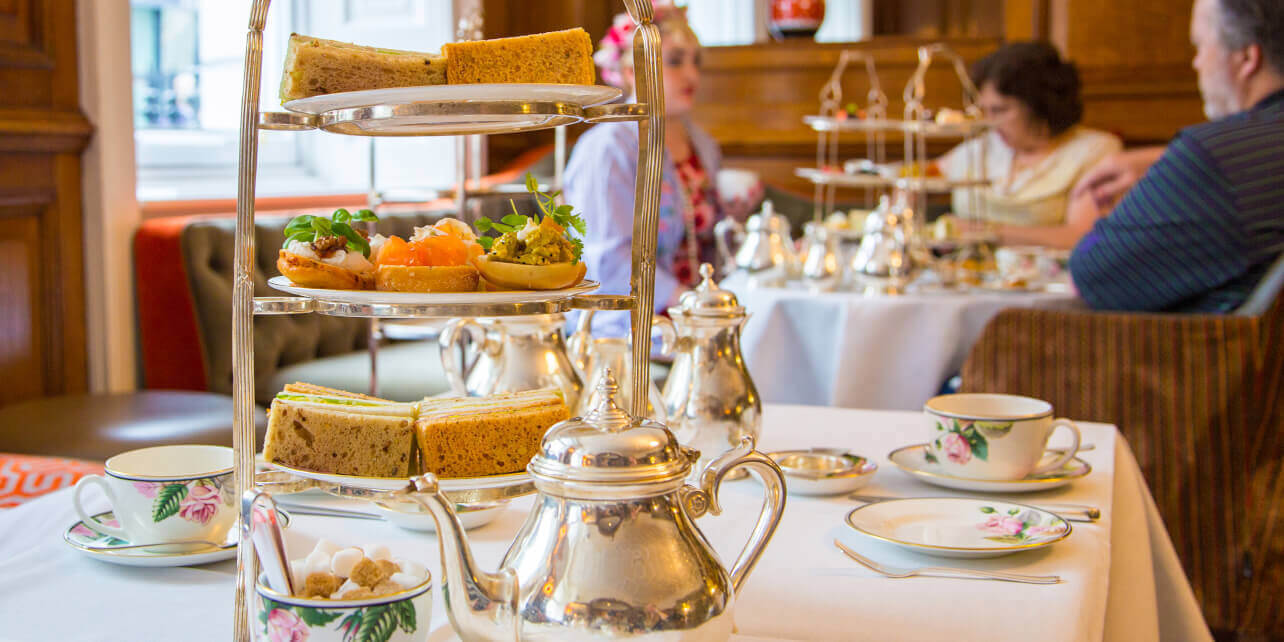 A typical menu might read:
---
Traditional Afternoon Tea Menu
A selection of freshly prepared finger sandwiches
Warm scones with clotted cream and preserves
A variety of home made cakes and pastries
Your choice from a range of teas
---
What types of sandwiches are served with Afternoon Tea?
The classic selection of sandwiches served with Afternoon Tea includes:
Cucumber;
Egg mayonnaise with cress;
Smoked salmon with cream cheese;
Coronation chicken;
Ham and mustard.
What is a Cream Tea?
A 'Cream Tea' is generally scones, clotted cream and preserve served with a pot of tea.
What is Champagne Afternoon Tea?
Many hotels also offer set menus that include a glass of Champagne with the Traditional Afternoon Tea, or the option to add a glass of Champagne for an additional charge.
What types of tea are served?
The range of teas on offer can vary from half a dozen to over a hundred, including some very rare and obscure ones. Some of the common teas on offer will include the following:
Assam
A strong full-bodied tea from India, which has a distinctive, 'malty' flavour.
Darjeeling
An aromatic and astringent tea from India, with a hint of almonds and wildflowers.
Earl Grey
A blend of black teas scented with oil of bergamot named after Charles, 2nd Earl Grey, who was Prime Minister from 1830 to 1834.
Lapsang Souchong
A Chinese tea fired over smoking pine needles, which produces a striking smoky odour and flavour.