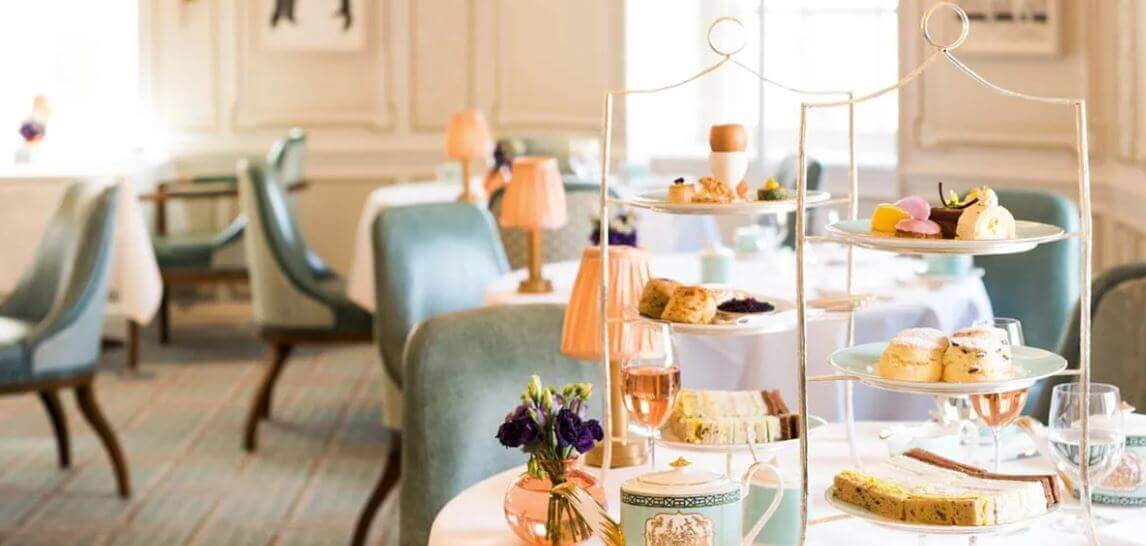 Afternoon Tea at Fortnum & Mason is something to cross off the bucket list- one of those iconic experiences that holds the same prestige as watching a concert at Carnegie Hall or a theatre show in the West End.
Ever since it opened in 1707, the Piccadilly venue has been renowned as a purveyor of luxury goods of the highest quality.
Food is served in the Diamond Jubilee Tea Salon, the very name of which indicates the venue's strong Royal heritage, and they serve a menu purely devoted to Afternoon Tea.
Such a big reputation naturally creates a huge level of expectancy, but we can confirm that the dining experience at Fortnum & Mason more than meets expectations.
As soon as the elevator doors open on the fourth floor located Diamond Jubilee Tea Salon it becomes clear you are in for a sophisticated and elegant afternoon.
The stylish interior is decked in Fortnum & Mason's trademark pale green colour, creating a soothing ambience that is further established by the relaxing tones being played by the live pianist on a majestic grand piano.
We were greeted by friendly and polite members of staff, who kindly seated us in one of the comfortable booth areas near the front of the restaurant.
One thing that was striking as we were handed the menu was the sheer size of their 19-page tea selection, which features a wide variety of rare and unusual teas Fortnum & Mason are famous for.
Fortunately, there is a 'Tearista' on hand to help you navigate your way through their encyclopaedic selection.
The knowledgeable tea expert offered a special tea tasting session to help customers make an informed decision of what tea they would like based on its taste rather than simply its reputation.
And the 'Tearista' certainly knew her stuff- giving us a sample from 4 different teas including white, black, green and oolong before explaining the differing taste notes.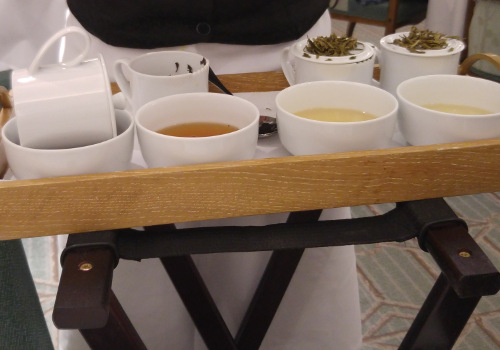 We agreed on the black tea being our personal favourite due to its stronger flavour so we ordered two pots of Dikom Golden Butterfly tea. This Assam Tea has a smooth and well-rounded flavour that provided the perfect platform to enjoy a range of quality food.
Since 3 of us were dining, we decided to share a High Tea, a Savoury Afternoon Tea and a traditional Afternoon Tea in the interests of getting as close to the full Fortnum & Mason experience as possible.
High Tea is made up of a choice of one savoury dish along with scones and a selection of cakes. Our waiter advised us to get the lobster omelette based on his mum's endorsement- and after trying this sumptuous dish you can see why she gave it such a glowing review. The mouth wateringly creamy omelette features a subtle hint of truffle and is certainly not one to be missed.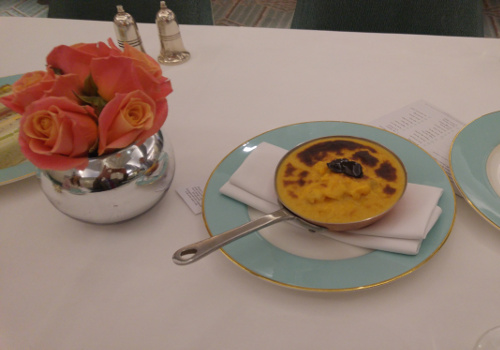 After we finished High Tea, the waiter brought along the Savoury Afternoon Tea. This featured a range of traditional finger sandwiches, accompanied by savoury scones and a selection of Afternoon Tea savouries, including sophisticated classics like Oeuf Drumkilbo. A personal favourite from these was the Wild Mushroom Turnover which was a tender dish served in delectable puff pastry.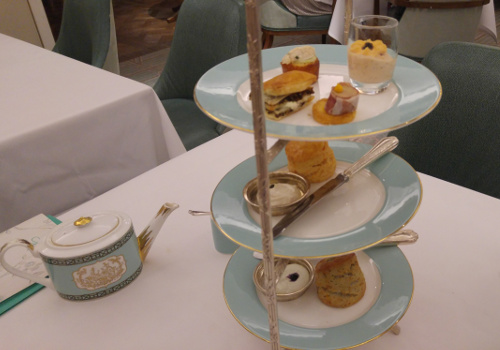 We were then served with Fortnum's traditional Afternoon Tea, which included classic finger sandwiches such as coronation chicken and smoked salmon, along with a choice of scones and a selection of scrumptious sweet treats. A particular highlight of the sweets was the lemon curd meringue, which had an explosively tangy flavour on a delicious soft base.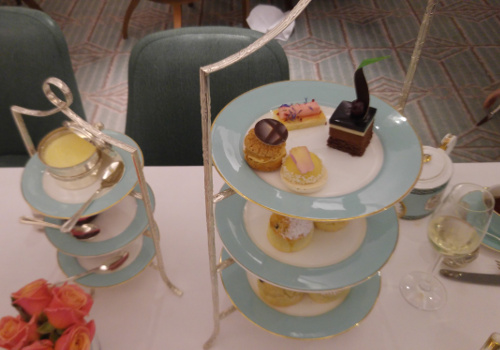 We finished the afternoon by indulging in a glass of Fortnum & Mason's own lavish Champagne- the ideal way to top off a regal afternoon of pure luxury at this grand venue.
Where is it?
181 Piccadilly, St. James's, London W1A 1ER
You can book your Afternoon Tea experience at Fortnum & Mason here